Lumify Movie Studio hits 3.0, brings full-featured video editing to iPhone — from maclife.com by J.R. Bookwalter
Compatible with iPhone, iPod touch, and iPad. Requires iOS 5.0 or later.
This app is optimized for iPhone 5.
From DSC:
I have not tried this, but it looks very interesting…feedback anyone?
BYOA – Next level of BYOD — from dokisoft.com
Excerpt:
BYOA or Bring Your Own Application is the new trend enterprises are employing these days. It leverages the workforce to deploy the application of their own choice into their area of operations in an organization.
On 12/18/2012, in A/V -- audio/visual, emerging technologies, learning ecosystem, Learning from the Living [Class] Room, second screen apps, smart/connected TV, transmedia, trends, vendors, by Daniel Christian
Also see:
iOS 6 (Arrives September 19th)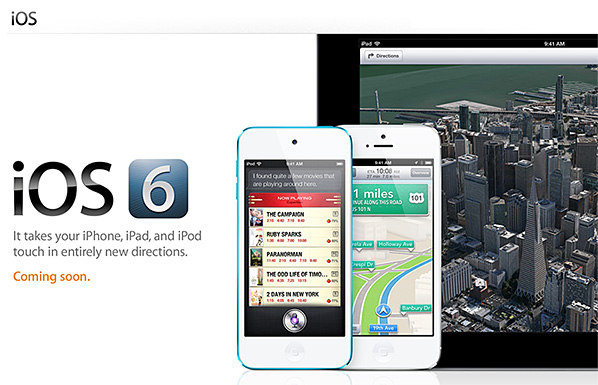 Also see:
Sample articles include:
Addendums on 6/12 – 6/13/12:
How the blind are reinventing the iPhone — from TheAtlantic.com by Liat Kornowski
At first many blind people thought that the iPhone would never be accessible to them, with its flat glass screen. But the opposite has proved true.
Students benefit using iPads for speech therapy — from keloland.com by Nicole Winters
We've seen how iPads can be used in traditional classrooms for learning. They're also proving to be beneficial for Special Education students. One Sioux Falls Speech Therapist says she's seeing the benefits with her students.
On 04/24/2012, in Apple, by Daniel Christian
Apple reports second quarter results
Record March quarter sales of iPhones, iPads and Macs | Net Profit Increases 94% Year-over-Year
Excerpt:
CUPERTINO, California—April 24, 2012—Apple® today announced financial results for its fiscal 2012 second quarter ended March 31, 2012. The Company posted quarterly revenue of $39.2 billion and quarterly net profit of $11.6 billion, or $12.30 per diluted share. These results compare to revenue of $24.7 billion and net profit of $6.0 billion, or $6.40 per diluted share, in the year-ago quarter. Gross margin was 47.4 percent compared to 41.4 percent in the year-ago quarter. International sales accounted for 64 percent of the quarter's revenue.
The Company sold 35.1 million iPhones in the quarter, representing 88 percent unit growth over the year-ago quarter. Apple sold 11.8 million iPads during the quarter, a 151 percent unit increase over the year-ago quarter. The Company sold 4 million Macs during the quarter, a 7 percent unit increase over the year-ago quarter. Apple sold 7.7 million iPods, a 15 percent unit decline from the year-ago quarter.
Addendum on 4/25:
.