The 2023 Underwater Photographer of the Year Contest Dives into the Stunning, Heartbreaking Lives of Aquatic Creatures — from thisiscolossal.com by Grace Ebert & Co.

Image @ Kat Zhou/UPY2023
12 And God said, "This is the sign of the covenant I am making between me and you and every living creature with you, a covenant for all generations to come: 13 I have set my rainbow in the clouds, and it will be the sign of the covenant between me and the earth. 14 Whenever I bring clouds over the earth and the rainbow appears in the clouds, 15 I will remember my covenant between me and you and all living creatures of every kind. Never again will the waters become a flood to destroy all life. 16 Whenever the rainbow appears in the clouds, I will see it and remember the everlasting covenant between God and all living creatures of every kind on the earth."
.
On 07/30/2022, in Emotion, face-to-face, geography / geology, health, ideas, learning spaces, parents, productivity / tips and tricks, society, United States, vision/possibilities, by Daniel Christian
25 Best Parks In The United States — from htownbest.com by Anna Smith; with thanks to Apple Smith for this resource
Excerpt:
There's something about national parks that make you feel so in touch with nature. It's also a fantastic place to bond and spend time with friends and family over fun activities like hiking, swimming, fishing, and biking.
In this article, we listed down the best parks you can find in the country along with helpful descriptions to help you find the best ones for your needs and preferences.
This guide is for couples looking for a grand adventure, families that are looking for a fun vacation, hikers in search of their next trail, and just anyone who's curious and wants to know more about the top national parks you can find here in the United States.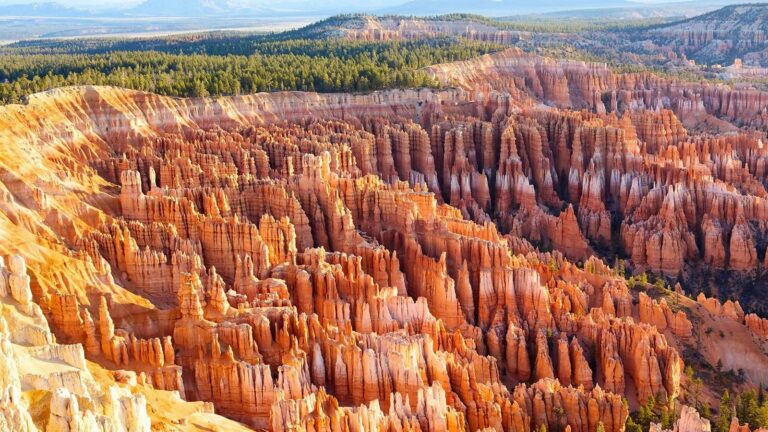 Image from: Utah National Park Trips
On 06/01/2022, in attention, biology, colleges, community colleges, digital learning, education, education technology, educational games / serious games, engagement / engaging students, geography / geology, ideas, innovation, instructional design, learning, learning ecosystem, Learning Experience Design, love of learning, online learning, online media, participation, pedagogy, play, skills, tools, United States, vendors, by Daniel Christian
How an Escape Room Is Building Students' Digital Skills at Northampton Community College — from campustechnology.com by Rhea Kelly
Excerpt of description of podcast:
We spoke with Beth Ritter-Guth, associate dean of online learning and educational technology at the college, to find out how the Learning Lab is engaging students, building digital literacy and providing valuable training in the job skills of the future.
Also see:
Five Concepts You Can Teach Through Geocaching — from freetech4teachers.com by Richard Byrne
Excerpt:
Geocaching is one of the things that I spend a good bit of time talking about in both my workshop and in my webinar about blending technology into outdoor learning. Geocaching is a great activity to do to get kids outside for hands-on learning experiences. Here are five things that you can teach through geocaching activities.
From DSC:
This next one may be useful for educators and/or parents, but it's useful for pretty much all of us
Tip of the week: A great group packing tool — from Jared newman
Excerpt:
As an alternative to clunky spreadsheets or endless email chains, WhoBrings is a brilliantly simple way to figure out who's bringing what.
Just type the name of your packing list into this free website, add some items, then share the link with the rest of the group. Anyone who has the link can then claim responsibility for an item or add new items to the list. You can also specify a number of units for any item—12 beach towels, for instance, or three packs of beer—and people can choose how many they'll bring.
---
Also see:
Learning, doing, and teaching biology through multimedia — from MIT Open Learning
Producing multimedia for online courses involves lifelong learning
---
Bitcoin's proof-of-work mechanism is a climate disaster. Environmental groups have a fix. — from protocol.com by Sarah Roach
Ending proof of work would cut bitcoin's carbon footprint by an estimated 99%.
Excerpt:
If bitcoin could just cool it with the whole "using copious amounts of energy to mine magic internet money" thing, that'd be great. That's the message some environmental groups are putting out there as part of a new campaign pressuring the bitcoin community to clean up its act with a code change.
Greenpeace USA, Environmental Working Group and other organizations began a campaign called #ChangeTheCode this week in an attempt to turn up the heat on bitcoin investors. The cryptocurrency currently relies on a proof-of-work process that puts miners in competition with each other. That mechanism is used by miners to confirm and record crypto transactions, providing a greater level of security, but it also takes a heavy climate toll due to the amount of energy used and the associated carbon emissions. There are other options, including proof of stake, that use vastly less energy.
Psalm 18:30 — form biblegateway.com
Yet he has not left himself without testimony: He has shown kindness by giving you rain from heaven and crops in their seasons; he provides you with plenty of food and fills your hearts with joy."
On 07/05/2021, in Amazon, business, corporate / business world, dangers of the status quo, Daniel S. Christian, engineering, geography / geology, health, society, UK, United States, workplace, by Daniel Christian
Amazon Contractors Are Revolting, Here Are Their Demands — from interestingengineering.com by Loukia Papadopoulos
Two major delivery partners announced they chose to shut down rather than keep sating Amazon's draconian demands.
Excerpt:
The firms essentially offered Amazon an ultimatum to either agree to a set of conditions that they said would improve driver safety, or they would shut down — well, Amazon is their only client. Amazon refused, and the two companies actually followed through with their ultimatum.
From DSC:
Our son, who is college age, worked at an Amazon distribution center last summer. He is typically a healthy person. But his back and knees did not do well over the summer. After just a few weeks of having to meet an aggressive (and constant) quota of items being shipped, pains and issues started appearing. I don't know how some of their employees keep up the pace that they are required to maintain…hour after hour after hour after hour…day after day, month after month.
Also see:
Amazon is destroying millions of unsold goods, from smart TVs to laptops — from fastcompany.com by Lucy Wishart
An Amazon warehouse exposé in the UK underscores a larger problem with how goods are treated as disposable.
Excerpt:
A recent undercover investigation in an Amazon warehouse in Dunfermline, Scotland, reported the disposal of more than 130,000 "new or lightly used" objects in a single week in just that one location. Public outrage was clear. Questions were asked about how Amazon could be so wasteful and why weren't the usable objects sent to those in need?
Exclusive: Amazon is destroying millions of items of unsold stock in one of its UK warehouses every year, an ITV News investigation has uncovered.

Many of the products – including smart TVs and laptops – are often new and unused. https://t.co/OJjexB0YQd#AmazonWaste pic.twitter.com/UR7XrLWvIM

— ITV News (@itvnews) June 21, 2021
40 Spectacular Sights of Nature You Should Know, Vol. 1 — from hongkiat.com by Nancy Young
From DSC:
I realize that I'm biased here…but I say, "Glory to God!" when I see these pictures. He's an awesome designer and creator. Only He can "paint a canvas" like this.