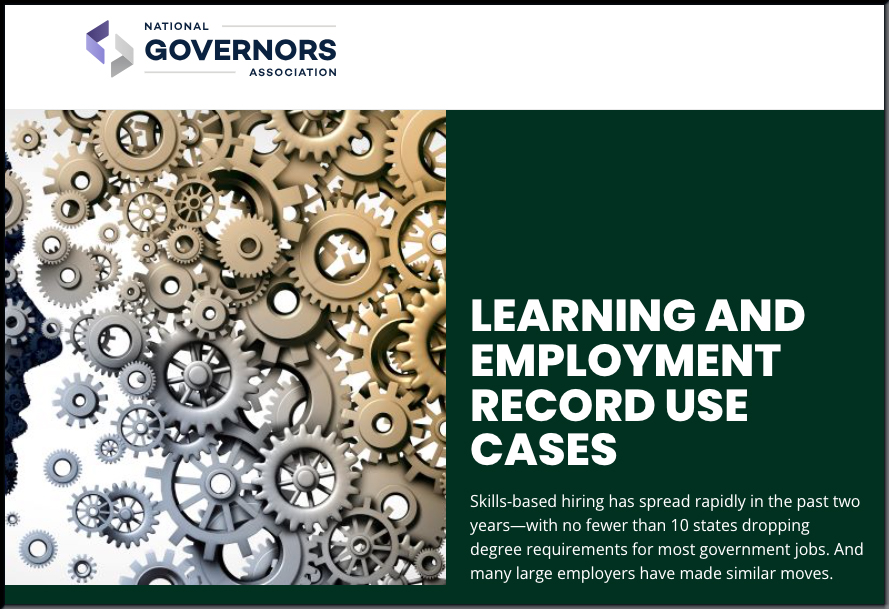 LERs Are Hot. What Are States Going To Do With Them?
Governors and state leaders are concerned about the current labor shortage, occurring during a time when many skilled workers are underemployed or even unemployed. Skills-based approaches to hiring and recruiting can shift that dynamic—making pathways to good careers accessible to a wider segment of the workforce and opening up new pools of talent for employers. They do so by focusing on what workers know and can do, not on the degrees or credentials they've earned.
That's the theory. But a lot hinges on how things actually play out on the ground.
Technology will play a key role, and many states have zeroed in on learning and employment records—essentially digital resumes with verified records of people's skills, educational experiences, and work histories—as an essential tool. A lot of important work is going into the technical design and specifications.
This project, on the other hand, aims to take a step back and look at the current state of play when it comes to the use cases for LERs. Just a few of the key questions:
How might employers, education providers, government agencies, and workers themselves actually use them? Will they?
In what areas do state policymakers have the most influence over key stakeholders and the most responsibility to invest?
What actions are needed now to ensure that LERs, and skills-based hiring more broadly, actually widen access to good jobs—rather than setting up a parallel system that perpetuates many of today's inequities?