On 01/17/2023, in 21st century, 3D, A/V -- audio/visual, architecture, Augmented Reality (AR), creativity, design, ideas, tools, user experience (UX), vendors, vision/possibilities, XR - extended reality, by Daniel Christian
The New Library at Magdalene College by Niall McLaughlin Architects wins 2022 Stirling Prize — from dezeen.com by Lizzie Crook
Lessons From Higher Education To Guide Office Design — from allwork.space
The design successes and struggles of colleges and universities provide useful insight for organizations planning space for hybrid and coworking offices.
On 09/27/2022, in 3D, architecture, cloud-based computing / apps / other cloud-related, collaboration, communications, graphics, NVIDIA, United States, vendors, by Daniel Christian
Video games dreamed up other worlds. Now they're coming for real architecture — from fastcompany.com by Nate Berg
A marriage between Epic Games and Autodesk could help communities see exactly what's coming their way with new construction.
Excerpt:
Video games and architectural models are about to form a long overdue union. Epic Games and design software maker Autodesk are joining forces to help turn the utilitarian digital building models used by architects and designers from blocky representations into immersive spaces in which viewers can get a sense of a room's dimensions and see how the light changes throughout the day. For both designers and the clients they're designing for, this could help make architecture more nimble and understandable.
Integrating Twinmotion software into Revit essentially shortens the time-sucking process of rendering models into high-resolution images, animations, and virtual-reality walkthroughs from hours to seconds. "If you want to see your design in VR, in Twinmotion you push the VR button," says Epic Games VP Marc Petit. "You want to share a walkthrough on the cloud, you can do that."
---
From DSC:
An interesting collaboration! Perhaps this will be useful for those designing/implementing learning spaces as well.
---
BIG unveils plans for "an entire city in one building" in Esbjerg — from dezeen.com by Lizzie Crook
On 06/29/2022, in 3D, A/V -- audio/visual, architecture, art, career development, communities of practice, content development, aggregation, repositories, creativity, digital audio, digital storytelling, digital video, drama/theater, educational games / serious games, media/film, tools, vendors, by Daniel Christian
From DSC:
For those of you college students who are trying to determine what you enjoy doing, I wanted to pass some items along that may be helpful if you are interested in game development, film, and/or TV-related production.
Some friends recommended knowing how to use the following tools, but I realize one could dive very deep with these tools:
---
---
Additional tip:
Stay within what your budget can provide. Making a film about five students on campus is doable. Making a Star Wars-type movie isn't — unless you are making a spoof or presenting a knowingly-bad movie.
I just wanted to pass these items along.
---
Also relevant/see:
---
Addendums on 7/3/22:
BIG wraps Vltava Philharmonic Hall in ascending colonnades — from dezeen.com by James Parkes
Architectural Sketches With a Warm Light — from fubiz.net by Nikita Busyak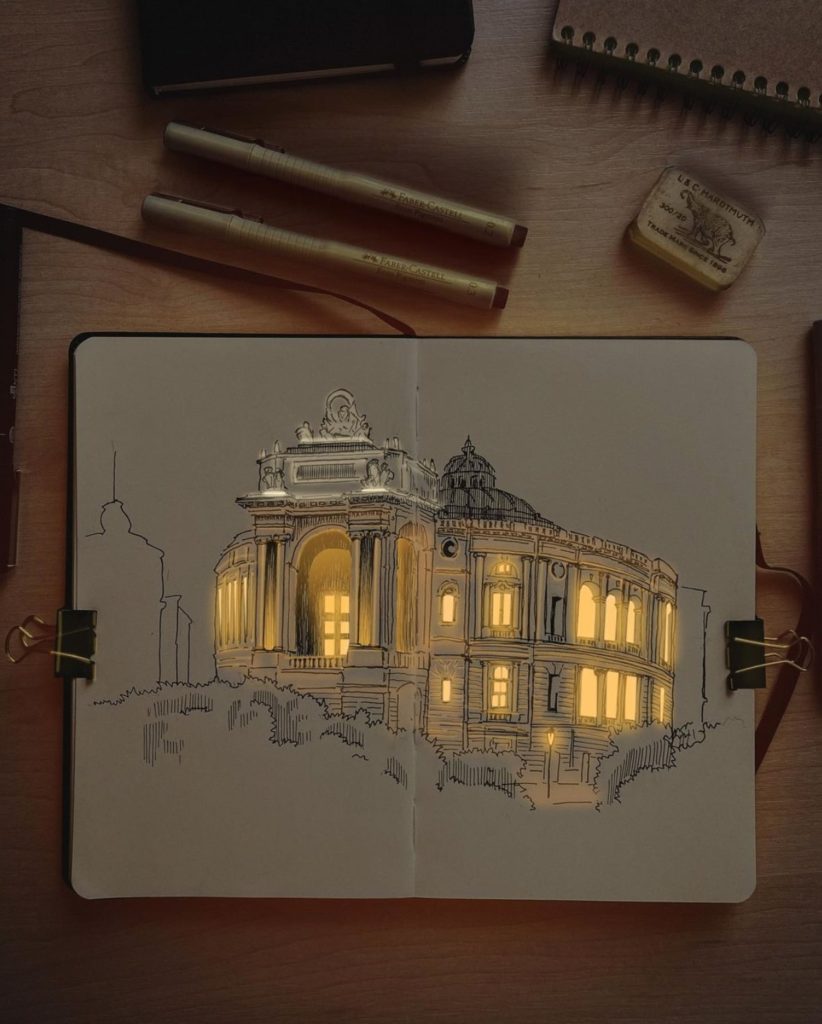 Also from fubiz.net, see:
On 01/24/2022, in Africa, architecture, art, Asia, creativity, design, Europe, India, UK, United States, by Daniel Christian
Wiki Loves Monuments 2021 winners — from commons.wikimedia.org
Excerpt:
Below are some of the pictures from Greece.
Heart of the Forest — from 500px.com
Dezeen's top 10 Chinese architecture projects of 2021 — from dezeen.com
????? by ??? https://t.co/x2akypEnXI #Photography pic.twitter.com/TJpqTudQyW

— #LuxuryTravel (@ZaibatsuPlanet) December 18, 2021
4 shades of blue. pic.twitter.com/88LBwKD1qX

— 3:00am (@3hr00am) December 18, 2021
Yosemite National Park pic.twitter.com/KTRkCAUhkl

— On the Road (@OnTheRoad34) December 20, 2021