On 11/11/2021, in Artificial Intelligence / Machine Learning / Deep Learning, business, corporate / business world, ethics, Facebook / Meta Platforms, future, future of legal industry, game-changing environment, Google, law schools, leadership, legal reform, legislatures / government / legal, machine-to-machine communications, morals/values, pace of change, policy, political science, society, technology (general), telelegal, telemedicine / telehealth / virtual health, the downsides of technology, workplace, by Daniel Christian
Timnit Gebru Says Artificial Intelligence Needs to Slow Down — from wired.com by Max Levy
The AI researcher, who left Google last year, says the incentives around AI research are all wrong.
Excerpt:
ARTIFICIAL INTELLIGENCE RESEARCHERS are facing a problem of accountability: How do you try to ensure decisions are responsible when the decision maker is not a responsible person, but rather an algorithm? Right now, only a handful of people and organizations have the power—and resources—to automate decision-making.
…
Since leaving Google, Gebru has been developing an independent research institute to show a new model for responsible and ethical AI research. The institute aims to answer similar questions as her Ethical AI team, without fraught incentives of private, federal, or academic research—and without ties to corporations or the Department of Defense.
"Our goal is not to make Google more money; it's not to help the Defense Department figure out how to kill more people more efficiently," she said.
From DSC:
What does our society need to do to respond to this exponential pace of technological change? And where is the legal realm here?
Speaking of the pace of change…the following quote from The Future Direction And Vision For AI (from marktechpost.com by Imtiaz Adam) speaks to massive changes in this decade as well:
The next generation will feature 5G alongside AI and will lead to a new generation of Tech superstars in addition to some of the existing ones.

In future the variety, volume and velocity of data is likely to substantially increase as we move to the era of 5G and devices at the Edge of the network. The author argues that our experience of development with AI and the arrival of 3G followed by 4G networks will be dramatically overshadowed with the arrival of AI meets 5G and the IoT leading to the rise of the AIoT where the Edge of the network will become key for product and service innovation and business growth.
Also related/see:
On 11/09/2021, in 21st century, algorithms, Artificial Intelligence / Machine Learning / Deep Learning, business, career development, change, cloud-based computing / apps / other cloud-related, computer science, corporate / business world, ethics, Facebook / Meta Platforms, future, innovation, machine-to-machine communications, Microsoft, morals/values, Natural Language Processing (NLP), programming, vendors, voice recognition / voice enabled interfaces, by Daniel Christian
Radar trends to watch: November 2021 — from oreilly.com by Mike Loukides
Developments in AI, Security, Quantum Computing, and More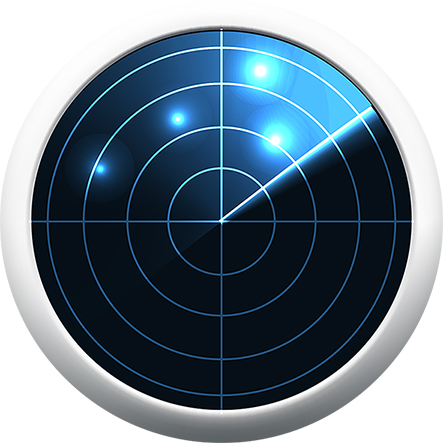 11 Emerging Business Opportunities In The Internet Of Things Sector — from forbes.com by a panel of Young Entrepreneur Council members
Excerpt (emphasis DSC):
With this increased revenue comes a number of new ways for businesses to leverage IoT technology. Below, a panel of Young Entrepreneur Council members shared some business opportunities they see emerging in the IoT sector. Keep an eye out for these 11 growing trends in the B2B IoT space.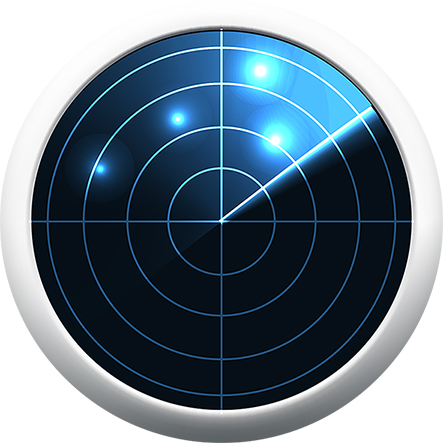 1. Voice-Powered Technologies
With the growing popularity of IoT devices, the interaction of business with customers is also changing. Take for instance Siri, Alexa and Cortana — who are advanced voice technologies — to perform countless searches as the customer orders. This one area of IoT is going to expand gigantically in the future.
Designing Accessible IoT Experiences — from inclusionhub.com by Be My Eyes
While not every IoT product is designed with accessibility in mind, it has the potential to enable people with disabilities to communicate with and through technologies in ways that were previously unavailable
Excerpt:
As we have seen, the proliferation of both devices and tools to make devices smarter can have major benefits for people with disabilities. However, when these users are not considered during the creation of products and apps, these technologies can end up widening the accessibility gap, rather than closing it.
The key to providing accessible experiences for as wide a range of users as possible is to include a variety of stakeholders in the design and testing phases of any device. By inviting people with disabilities–including visual, hearing, cognitive and other–into the process, designers can ensure that their needs are met up front, rather than having to backfill or find work-around solutions post-launch.
On 03/05/2021, in emerging technologies, future, innovation, internet, IT in HE, machine-to-machine communications, Natural Language Processing (NLP), vision/possibilities, voice recognition / voice enabled interfaces, by Daniel Christian
The Top 5 Technologies for Innovation Leaders in Electronics and IT
Digital biomarkers, edge computing, and AI-enabled sensors are among the top technologies transforming the electronics landscape, according to Lux Research
BOSTON, MA, MARCH 4, 2021?– Digital transformation is one of the hottest topics in every industry, and as consumers are eagerly adopting increasing amounts of digital tech, electronics, and IT players have a unique opportunity to impact more industries than ever before. To help guide innovation in this booming space, Lux Research released its annual report, "Foresight 2021: Top Emerging Technologies to Watch."
…
Lux's annual report analyzes the digital transformation space, reviewing what topics emerged and which technologies gained traction during 2020. Its expert analysis of the hottest innovation topics and best tech startups found that the top five technologies electronics and IT innovation leaders should look to in the next decade are:
AI-Enabled Sensors – Merging hardware and software to collect and validate critical data will be a major part of use cases from consumer wearables to medical devices to industrial IoT.
Digital Biomarkers – Using data analytics to detect disease through changes in streams of data analytics is a potent path for electronics companies to grab a piece of the healthcare pie.
Natural Language Processing – Natural language processing (NLP) allows electronics and IT players to extend into new services and industry segments, either by using it to leverage their own data or by providing it as a service.
Edge Computing – Limitations in bandwidth and latency are pushing critical computation away from the cloud and out to the edge, with rapidly improving hardware and software enablers.
Synthetic Data – AI needs vast amounts of training data, and when real data is scarce, synthetic data can be a solution. It also boosts data diversity and privacy.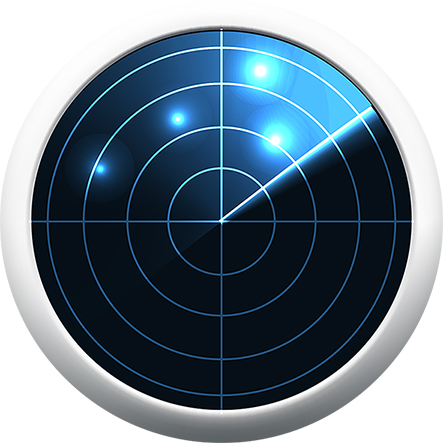 From DSC:
Some things to keep on your radar…
On 01/01/2021, in 21st century, 5G, Africa, Artificial Intelligence / Machine Learning / Deep Learning, Asia, Augmented Reality (AR), Blockchain, career development, change, changing business models, cloud-based computing / apps / other cloud-related, corporate / business world, education, freelancing, global / globalization, ideas, innovation, internet, machine-to-machine communications, telecommunications, trends, vendors, videoconferencing, Virtual Reality (VR) / worlds / learning, workplace, XR - extended reality, by Daniel Christian
The 12/31/20 EIEIO from Michael Moe 
Excerpts:
The 10 Megatrends Shaping Our World
Knowledge Economy
Global Silicon Valley 
Digitization
Smart Everything
HomeWork
The Office has become optional but the Zoom Room has become essential. 88% of companies encouraged or required employees to work from home during the pandemic. A near term problem that is rapidly being solved is that only 1 in 4 people are set up currently to work efficiently from home but 99% of employees say they like that option. Overall, due to reducing commutes, office distractions etc., productivity on average rose for most knowledge workers up to 20% greater.It is expected that many knowledge workers will continue to work from home even post the pandemic.
Winner Take All
Data King
Sustainability
Everything is a Subscription
Mission Corp
Google announces switch-off date for Android Things — from itpro.co.uk by Danny Bradbury
Google calls time on ambitious Android-in-everything project
Excerpt:
Google has put an official expiry date on an ambitious internet of things (IoT) project that failed to catch light: Android Things. In an announcement, the company warned developers wouldn't be able to create new projects from the platform as of January 2021.
Launched in developer preview in 2016, Android Things is an embedded operating system designed to run low-power IoT devices with as little as 32 MB of memory. The operating system used a protocol called Weave, which Google announced simultaneously with Android Things, to communicate with other devices over Bluetooth Low Energy and Wi-Fi.
Also see:
Internet of Things device identification — from techlinkcenter.org
Air Force researchers have invented a wireless, non-intrusive system for authenticating Internet of Things (IoT) network devices, such as fitness trackers and smartwatches.
Excerpt:
IoT networks pose threats to the security and privacy of exchanged information. For example, different types of data breaches, such as information leakage and false data injection, may be initiated in one network device when connecting to another device. Implementing existing security techniques in IoT architectures may not be feasible because devices such as fitness trackers and smartwatches have less battery and processing power than computers or smartphones.
On 11/24/2020, in Artificial Intelligence / Machine Learning / Deep Learning, business, corporate / business world, emerging technologies, internet, IT in HE, machine-to-machine communications, strategy, telecommunications, trends, UK, by Daniel Christian
On 06/04/2020, in 21st century, 24x7x365 access, Asia, data mining, emerging technologies, ethics, Europe, future, internet, leadership, legislatures / government / legal, machine-to-machine communications, morals/values, policy, political science, society, the downsides of technology, tools, trends, United States, vendors, by Daniel Christian
From DSC:
I can't help but reflect on how slippery the slope is when we start talking about using drones — especially as sponsored and used by governments, including our government here in the U.S. Consider the following from The Future Institute.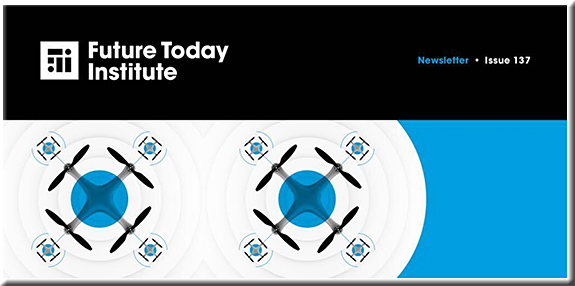 Excerpt:
Eyes in the sky
As nationwide racial justice protests continue, some journalists and protestors have noticed a new addition to the armed police officers and National Guard troops: a drone flying a hexagon-shaped route 20,000 feet above the streets in Minneapolis. The drone, flown by U.S. Customs and Border Protection, is called a Predator, and is a piece of military technology used for identifying and targeting terrorists overseas. Lately, it's become a more common sight domestically.
Last month, a number of New Yorkers witnessed a drone floating above them, barking orders to follow social distancing guidelines. The mysterious drone wasn't official police equipment, but rather a privately owned device piloted by a man named Xavier Arthur in Queens, who was frustrated that people weren't following stay-at-home orders. He claimed to represent the "Anti-Covid-19 Volunteer Drone Task Force. 
It's not an isolated incident. During the outbreak, drones have been used extensively to monitor residents and encourage them to stay indoors, to inspect traffic stops and hospitals, and to spray cities with disinfectants. In Paris and Mumbai, they're patrolling social distancing violators. In China, a video clip went viral, showing a drone breaking up a mahjong game—residents had defied local orders that they stay indoors. Drones with infrared cameras also allegedly flew overhead and checked for people with fevers.
Advanced drones can pinpoint certain behaviors in crowds from high altitudes, recognize and automatically follow targets, and communicate with each other or to command centers on the ground with remarkable precision and low latency. The pandemic and protests are playing to the strengths of an emerging real-time aerial surveillance ecosystem.
3 Things You Should Know
The Flying Internet of Things is taking off.
New drones can self-destruct.
Shareable drones may drive growth in the industry.
On 01/21/2020, in emerging technologies, future, game-changing environment, ideas, intelligent systems, internet, IT in HE, journalism, law schools, legislatures / government / legal, machine-to-machine communications, platforms, policy, political science, society, strategy, technology (general), vision/possibilities, by Daniel Christian
Gartner: 10 ways technology will change what it means to be human — from campustechnology.com by Rhea Kelly
Excerpts:
Gartner's top 10 strategic predictions for technology are:
"By 2023, the number of people with disabilities employed will triple due to AI and emerging technologies, reducing barriers to access."
"By 2024, AI identification of emotions will influence more than half of the online advertisements you see."
"Through 2023, 30 percent of IT organizations will extend BYOD policies with 'bring your own enhancement' (BYOE) to address augmented humans in the workforce."
"By 2025, 50 percent of people with a smartphone but without a bank account will use a mobile-accessible cryptocurrency account."
"By 2023, a self-regulating association for oversight of AI and machine learning designers will be established in at least four of the G7 countries."
"By 2023, 40 percent of professional workers will orchestrate their business application experiences and capabilities like they do their music streaming experience."
"By 2023, up to 30 percent of world news and video content will be authenticated as real by blockchain countering deep fake technology."
"Through 2021, digital transformation initiatives will take large traditional enterprises on average twice as long and cost twice as much as anticipated."
"By 2023, individual activities will be tracked digitally by an 'Internet of Behavior' to influence benefit and service eligibility for 40 percent of people worldwide."
"By 2024, the World Health Organization will identify online shopping as an addictive disorder, as millions abuse digital commerce and encounter financial stress."
Facial recognition, location tracking and big data will allow organizations to monitor individual behavior and link that behavior to other digital actions, Gartner said, noting that "The Internet of Things (IoT) – where physical things are directed to do a certain thing based on a set of observed operating parameters relative to a desired set of operating parameters — is now being extended to people, known as the Internet of Behavior (IoB)."
From DSC:
That last quote about the "Internet of Behavior (IoB)" should disturb us. I don't want that kind of world for the next generation. 
Meet the new era of IoT tracking technologies — from medium.com by Vasil Tarasevich
Excerpt:
IoT or Internet of things has empowered a massive change in how machines can communicate with each other and opened room for surreal technology. Today, we have billions of interconnected devices, digital machines, people, objects and even animals provided with unique identifier capable of transferring data over a scalable network without any human intervention.
This has brought a radical change in how this exceptional technology can be applied to tracking and tagging objects and how these data can be perceived to know their locations and even improve their existing routes. Whether we consider the old RFID tags or the latest NFC, we live in an era where obtaining information is never a hassle.
Top IoT tracking Technologies
While there are a lot of emerging IoT tracking technologies like BLE, Zigbee, RFID, LTE Advanced, GPS, LiFi, LPWAN, and NFC, we have enlisted the top 3 tracking technologies.