On 01/19/2022, in accessibility / UDL, assistive technologies, Bias | Diversity Equity & Inclusion (DE&I), business, career development, content development, corporate / business world, corporate universities / corporate training, education technology, elearning, online learning, platforms, special needs, training / L&D, workplace, by Daniel Christian
Can A New Online Learning Platform Improve Employment For Those With Visual Impairment? — from edsurge.com by Daniel Mollenkamp
Excerpt:
A workplace technology report from the American Foundation for the Blind, published this month, notes that many people who are blind, have low vision or are deafblind say that they experience difficulties with accessibility for workplace training.
According to researchers from the foundation, the participants in the study described problems with online trainings that were incompatible with screen-reading software or visual adjustments like changing the font size, with quizzes that didn't work with a keyboard and with educational images and videos that weren't verbally described.
Many of the participants say they needed to get help from a manager or coworker to complete mandatory training, the report notes, causing delays and feelings of exclusion.
On 01/13/2022, in Adobe, adult learning, change, corporate universities / corporate training, digital learning, elearning, India, learning, learning ecosystem, Learning Experience Design, training / L&D, trends, United States, vendors, by Daniel Christian
eLearning Trends for 2022: What Should You Pick & Why? — from blog.commlabindia.com by Nikhil Bhogaraju
Excerpt:
When it comes to tools, the modern training manager is no longer a newbie, opting for products that are simple to use and fulfill IT requirements.
Training managers need to be hands-on with authoring tools. LXPs (Learning Experience Platforms), and other tools that save time.
Popular eLearning authoring tools for rapid development:
Articulate Storyline
Adobe Captivate
iSpring
On 12/14/2021, in 21st century, content development, corporate universities / corporate training, education technology, elearning, emerging technologies, innovation, instructional design, interaction design, interactivity, interface design, training / L&D, user experience (UX), user interface design, vendors, voice recognition / voice enabled interfaces, by Daniel Christian
ELC 070: Conversation Design for the Voice User Interface — from theelearningcoach.com (ELC) by Connie Malamed
A Conversation with Myra Roldan
Excerpt (emphasis DSC):
Do you wonder what learning experience designers will be doing in the future? I think one area where we will need to upskill is in conversation design. Think of the possibilities that chatbots and voice interfaces will provide for accessing information for learning and for support in the flow of work. In this episode, I speak with Myra Roldan about conversation design for the voice user interface (VUI). We discuss what makes an effective conversation and the technologies for getting started with voice user interface design.
On 12/01/2021, in accessibility / UDL, assistive technologies, content development, corporate universities / corporate training, digital learning, elearning, instructional design, learning, learning ecosystem, Learning Experience Design, special needs, by Daniel Christian
Understanding the Web Content Accessibility Guidelines (WCAG) for Learning Disabilities — from inclusionhub.com by Meredith Kreisa
Following the WCAG for learning disabilities can make your content more accessible to the millions of individuals with dyslexia, dyscalculia, and other conditions
Excerpt:
Advancements in digital technology have made disseminating information to the masses quick and easy. Unfortunately, your audience might not be as big as you think. For millions of people with learning disabilities, some content may be prohibitively challenging to read. This effectively renders information that many take for granted inaccessible to others.
Luckily, by using simple, common-sense methods, your content can be more approachable for those with learning and other types of disabilities. The World Wide Web Consortium (W3C) Web Accessibility Initiative (WAI) maintains Web Content Accessibility Guidelines (WCAG) to provide guidance on supportive techniques.
How Does WCAG Apply to Learning Disabilities?
While cognitive and learning disabilities are distinct conditions, they can lead to similar accessibility issues. Therefore, WCAG groups them together. WCAG's cognitive and learning disability guidelines fall into eight main objectives:
On 08/22/2021, in 21st century, 24x7x365 access, Daniel S. Christian, digital learning, distance education, education, education technology, educational games / serious games, elearning, faculty, freelancing, future, future of higher education, game-changing environment, generational differences, heutagogy, higher education, homeschooling/homeschoolers, ideas, innovation, learning, learning ecosystem, Learning from the Living [Class] Room, marketplaces, online learning, online media, platforms, vision/possibilities, workplace, by Daniel Christian
From DSC:
Speaking of learning-related platforms…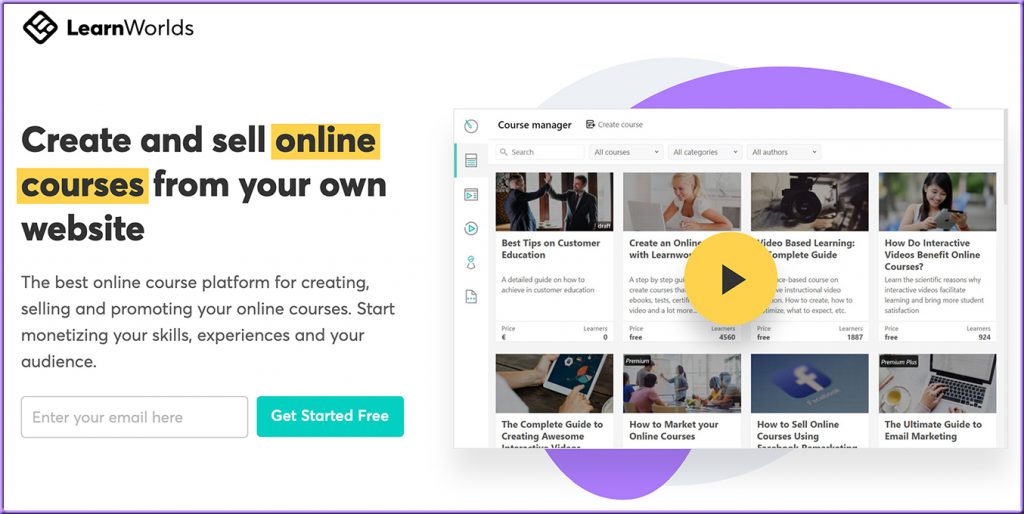 #learning #platforms #learningfromthelivingclassroom #onlinelearning #reinvent #education #lifelonglearning #vision #heutagogy #learningexperiencedesign