On 11/16/2020, in Alternatives, career development, computer science, education, lifelong learning, programming, society, sociology, youth, by Daniel Christian
Eric Schmidt's Youth Talent Competition, Part of $1B Effort, Kicks Off With Unusual App — from edsurge.com by Jeffrey R. Young
Excerpts:
Former Google CEO Eric Schmidt has committed $1 billion to finding exceptional young people aged 15 to 17 and offering them financial support and mentorship throughout their lives.
…
The first questions that the contest asks applicants to address with a short video response is: "In what ways do you consider yourself privileged? In what ways do you consider yourself underprivileged?" The second question: "What's one problem that you are going to use your life to solve? Why? Show us what steps you've taken to solve it already."
DC: Finally some humility.

"Technical know-how, whether in gov't or in the technology industry, cannot substitute for contextual understanding & lived experiences in determining whether it's appropriate to apply #AI systems in sensitive social domains.
https://t.co/NPjzGGwo11

— Daniel Christian (he/him/his) (@dchristian5) November 5, 2020
"Especially given that these systems replicate and amplify the harms of structural racism and historical discrimination, which fall predominantly on Black, brown, and poor communities."
From DSC:
Some serious fodder for thought in this article. I'd like to see #computerscience students and faculty members debate and/or weigh in on this type of topic.
On 10/27/2020, in collaboration, colleges, communications, community colleges, computer science, higher education, leadership, Learning Experience Design, online learning, participation, platforms, presentations, programming, remote teaching and learning, teaching & learning, teaching online, tools, vendors, videoconferencing, web-based collaboration, by Daniel Christian
The Advantages of Teaching Soft Skills to CS Undergrads Online — from cacm.acm.org by Orit Hazzan; with thanks to Sarah Huibregtse for posting this out on LinkedIn.
Excerpt:
At first, I wondered whether teaching soft skills online is even possible since, unlike theoretical courses, I assumed that close face-to-face (F2F) interaction is required in order to practice such skills. Eventually, I realized that teaching this course online has, in fact, some advantages, that this teaching format opens up new opportunities, and that this medium can even foster several soft skills that I had not previously considered teaching in the F2F format. This blog demonstrates these advantages by focusing on the use of the breakout rooms option available in Zoom, which I used extensively in the course.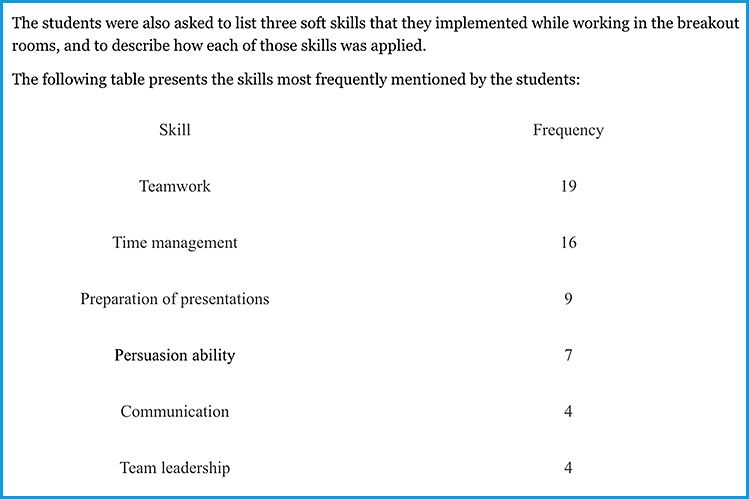 On 10/05/2020, in algorithms, analytics, Artificial Intelligence / Machine Learning / Deep Learning, Augmented Reality (AR), career development, cloud-based computing / apps / other cloud-related, computer science, corporate / business world, data mining, Europe, Google, IBM, innovation, law schools, legal reform, legal technologies, legislatures / government / legal, Microsoft, platforms, policy, political science, programming, technology (general), tools, trends, United States, vendors, Virtual Reality (VR) / worlds / learning, XR - extended reality, by Daniel Christian
Radar trends to watch: October 2020 — from oreilly.com
Excerpt:
This month, the big surprise is that there's no significant technology news about COVID. And there is more news than ever about legislation and regulation. I suspect that the legal system will be a big driver for technology over the next year. Another trend that doesn't quite count as technology news but that definitely bears watching is that college enrollment in the US is down. Grad schools are up, 4 year colleges are down slightly; the big hit is in 2 year colleges. COVID is probably the biggest contributing factor, but regardless of the cause, this is an inauspicious trend.
On 07/30/2020, in Access to Justice (A2J), computer science, Cost of legal services - including access, law schools, leadership, Legal operations, legal reform, legal technologies, legislatures / government / legal, platforms, programming, reinvent, society, sociology, technology (general), by Daniel Christian
With millions of Americans unemployed, hundreds of thousands sick, and a recession on the horizon, states across the country need to pivot quickly in order to figure out how to create more accessible—and affordable—legal services. https://t.co/MneMA3nUoU

— Zachariah J. DeMeola (@z_demeola) July 30, 2020
From DSC:
Perhaps faculty members and their students in Computer Science Departments across the nation could unleash some excellent products/projects/ideas to make this happen! Talk about Project Based Learning (PBL)! Students and faculty members could have immediate positive impacts on the nation for their work.
On 07/08/2020, in Amazon, analytics, business, career development, colleges, community colleges, computer science, corporate / business world, data mining, economics, engineering, mathematics, Microsoft, programming, tools, workplace, by Daniel Christian
From DSC:
For current and/or future data scientists out there.
Required Skills
The data analyst position at Amazon requires specialization in knowledge and experience. Therefore, Amazon only hires highly qualified candidates with at least 3 years of industry experience working with data analysis, data modelling, advanced business analytics, and other related fields.
Other basic qualifications include:
Bachelor's or Masters (PhD prefered) in Finance, Business, Economics, Engineering, math, statistics, computer science, Operation Research, or related fields.
Experience with scripting, querying, and data warehouse tools, such as Linux, R, SAS, and/or SQL
Extensive experience in programming languages like Python, R,  or Java.
Experience with querying relational databases (SQL) and hands-on experience with processing, optimization, and analysis of large data set.
Proficiency with Microsoft Excel, Macros and Access.
Experience in identifying metrics and KPIs, gathering data, experimentation, and presenting decks, dashboards, and scorecards.
Experience with business intelligence and automated self-service reporting tools such as Tableau, Quicksight, Microsoft Power BI, or Cognos.
Experience with AWS services such as RDS, SQS, or Lambda.
On 05/19/2020, in Artificial Intelligence / Machine Learning / Deep Learning, bots, career development, changing business models, entrepreneurship, freelancing, human-computer interaction (HCI), innovation, law schools, Legal operations, legal technologies, legislatures / government / legal, programming, vendors, workplace, youth, by Daniel Christian
Young and in Legal Tech: Are You Sure You Want to Make the Leap? — from law.com by Zach Warren
Because of a changing law firm model, starting a legal technology company is becoming more attractive than ever for young law firm grads and associates. But legal tech founders say that while there are benefits, a smooth landing isn't guaranteed
Excerpt:
Listening is the primary way to help balance on a precarious tightrope, Rubin adds. "It's a delicate line to walk when you're starting a company between being humble and really knowing that you've never started a company before and you haven't been practicing for 30 years. There are a lot of things you don't know. But also having conviction that you have an idea that you really stick to and that you believe can be a serious changemaker in an industry that has struggled with change."