On 09/17/2021, in accessibility / UDL, assistive technologies, Bias | Diversity Equity & Inclusion (DE&I), digital audio, digital equity, digital learning, digital video, education, education reform, engagement / engaging students, homeschooling/homeschoolers, learning, parents, participation, society, special needs, by Daniel Christian
'Best of Both Worlds' — from insidehighered.com by Alexis Gravely
The expansion will allow more people to participate in prison education programs while the department prepares for across-the-board Pell Grant access for incarcerated students.
Excerpt:
The Second Chance Pell Experimental Sites Initiative will be expanded for the 2022-23 award year to allow another 69 colleges and universities to participate, paving the way for even more incarcerated individuals to gain access to higher education.
A maximum of 200 two- and four-year colleges will be able to offer prison education programs with the support of the Pell Grant, up from the 131 institutions currently participating. The department is also planning to broaden the geographic scope of Second Chance Pell, with the goal of having programs in most or all 50 states.
On 07/30/2021, in A/V -- audio/visual, active learning, algorithms, Artificial Intelligence / Machine Learning / Deep Learning, attention, Augmented Reality (AR), communications, communities of practice, Daniel S. Christian, education technology, emerging technologies, engagement / engaging students, face-to-face, faculty, higher education, ideas, innovation, learning, learning agents, learning ecosystem, Learning Experience Design, learning hubs & pods, learning spaces, Natural Language Processing (NLP), online learning, participation, platforms, presentations, teaching & learning, United States, user experience (UX), vendors, vision/possibilities, visualizing information, voice recognition / voice enabled interfaces, web-based collaboration, XR - extended reality, by Daniel Christian
Will AR glasses provide this type of information in real-time? #AI, #NLP, smartclassrooms #edtech [Christian]
.
DSC:Modified image which was originally from Minerva.com > Forum Learning Environment
On 06/28/2021, in business, collaboration, colleges, communications, communities of practice, community colleges, corporate / business world, corporate universities / corporate training, Daniel S. Christian, human-computer interaction (HCI), leadership, learning theories, multimedia, online learning, online media, online tutoring, participation, presentations, tools, UK, United States, videoconferencing, Virtual courts, virtual field trips, virtual K-12 schools, Virtual Reality (VR) / worlds / learning, virtual tutoring, web-based collaboration, webinars, workplace, by Daniel Christian
No, it doesn't need to be a Zoom — from wired.com by Chris Stokel-Walker
We're wasting hours of our lives on inefficient video calls. Here's how to decide when you should jump on a Zoom – and when not to
Excerpt:
Academic research has pinpointed four reasons why we're growing sick of video calls. For one thing, we're engaged in an unnaturally large amount of eye contact, which can prove exhausting, according to Jeremy Bailenson professor at Stanford University and founding director of the Stanford Virtual Human Interaction Lab. We're also stressed out by being confronted with our own face for hours on end (even if you can't stop staring at it). Bailenson compares it to be followed around with a mirror all day.
From DSC:
What comes to my mind here is that videoconferencing — and meeting in general — requires mental work — and thus energy. Why? Because, as I mentioned in this posting, we are constantly processing auditory and visual channels. 
From DSC:
So having to process auditory and visual information hour after hour takes major energy! And some presentations/presenters require a lot more energy than others.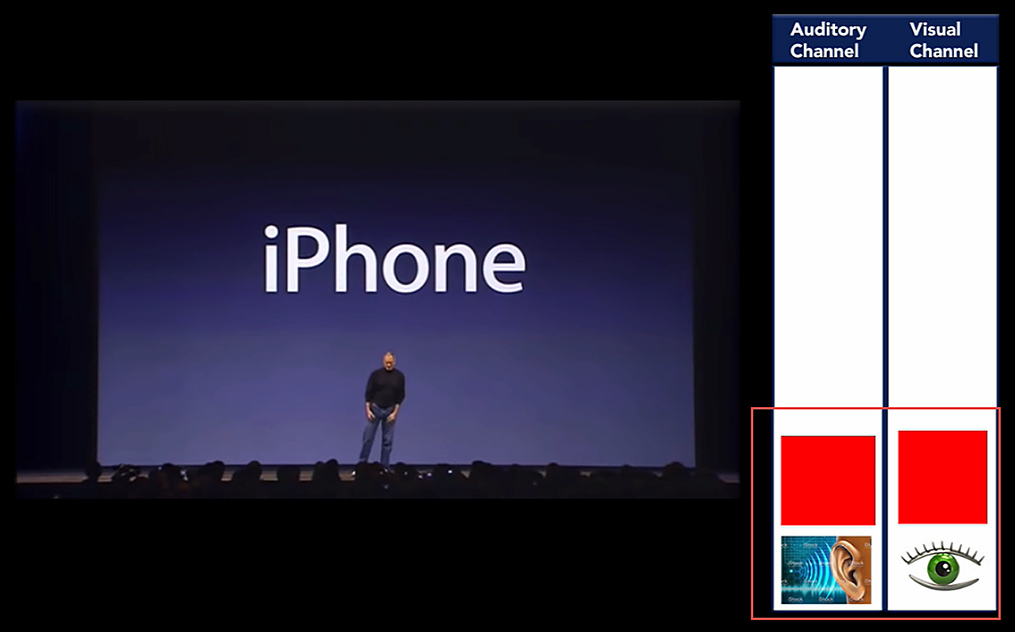 On 06/16/2021, in career development, future, parents, participation, society, United States, vocational / trades, workplace, youth, by Daniel Christian
The Future of Career Technical Education (CTE): What Educators Need to Know — from techlearning.com by Ray Bendici
Career technical education is gaining expanded interest and funding support in the wake of the pandemic
Excerpt:
Career technical education (CTE) is currently receiving increased attention as it is expected to play a key role in the recovery from the pandemic. New skills, approaches, and funding introduced over the past year are helping to drive expansion of programs as many employers continue to struggle to find qualified workers.
Shortly after his confirmation, U.S. Secretary of Education Miguel Cardona posted an open letter to U.S. students and their families in regard to his plan for education. In it, he suggests that a heavy focus on CTE will be an essential part of what's next in education.
On 05/24/2021, in attention, engagement / engaging students, homeschooling/homeschoolers, learning, learning ecosystem, Learning Experience Design, lifelong learning, more choice more control, parents, participation, passions, youth, by Daniel Christian
The best advice I can give you: Become a student of your child — from raisinglifelonglearners.com by Colleen Kessler
Excerpt:
One of the best pieces of advice I give a parent is to become a student of their child. To really pay attention and discover what your child is interested in, passionate about, or wants to explore further so you can use that information to design the best homeschool ever. In today's episode, we revisit a conversation with Andrew Peterson all about how to practically become students of our children. You will also find all of our best resources for becoming a student of your child…