Top 20 User Experience Blogs and Resources of 2015 — from usabilitygeek.com by Matt Ellis
Example resources from that posting: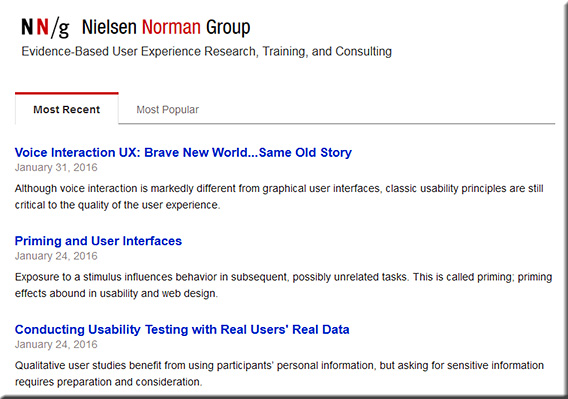 BONUS: 15 Honorable Mentions
The following is a list of other excellent user experience blogs that did not make it in this list but are so good that they are still worth a mention. So please be sure to check them out as well!
From DSC:
Though I'm sure this list is missing many talented folks and firms, it's a great place to start learning about user experience design, interface design, interaction design, prototyping, and usability testing.