"Pair an accomplished civil litigator looking to rethink depositions w/ a successful tech entrepreneur who just sold his startup to a larger co, add in $3.5M in seed funding, & you have a recipe for potentially disrupting how lawyers litigate big cases."https://t.co/Zb3jdd1Mb3

— Daniel Christian (@dchristian5) September 16, 2020
8 Finally, brothers and sisters, whatever is true, whatever is noble, whatever is right, whatever is pure, whatever is lovely, whatever is admirable—if anything is excellent or praiseworthy—think about such things.
On 09/16/2020, in Bring your own device (BYOD), IT in HE, law schools, Legal operations, legal technologies, mobile technologies, productivity / tips and tricks, tablets, technologies for your home, by Daniel Christian
How to Securely Wipe Your Computer, Phone, or Tablet (September 10, 2020) — from legaltechmonitor.com by Jim Calloway
Excerpt:
Lawyers deal with confidential client information and we have a duty to secure that information. But it doesn't matter who you are or how you use your technology. No one would want to donate, sell or give away a computer or phone without making certain your personal information is wiped. There is just too much information, like remembered passwords and saved text messages.
…
Today the respected tech website Wirecutter published an excellent guide How to Securely Wipe Your Computer, Phone, or Tablet. You may want to bookmark this guide so you will have it handy when you need it.
On 09/15/2020, in career development, digital audio, digital equity, digital learning, digital photography, digital storytelling, digital video, education, higher education, human-computer interaction (HCI), platforms, remote teaching and learning, society, tools, UK, workplace, youth, by Daniel Christian
Students need digital skills more than ever. We know because they're telling us. — from jisc.ac.uk by Ruth Drysdale
As learners return to colleges and campuses, there's no turning back from the online shift they've experienced this year. Embedding digital in both face-to-face and remote learning is more crucial than ever.
There's been impressive change in the past six months, but we've also seen emergency measures, introduced at speed, as a 'good enough' sticking plaster solution. Students are telling us they need digital embedded into their courses. Now is the time to listen and respond, transforming approaches and delivering robust systems that can withstand the uncertainties ahead.
On 09/14/2020, in 21st century, 24x7x365 access, A/V -- audio/visual, algorithms, Amazon, Artificial Intelligence / Machine Learning / Deep Learning, business, change, corporate / business world, dangers of the status quo, Daniel S. Christian, emerging technologies, engineering, human-computer interaction (HCI), ideas, law schools, leadership, legislatures / government / legal, marketplaces, robotics, society, workplace, by Daniel Christian
Walmart just started delivering stuff with drones — from futurism.com by Victor Tangermann
Excerpt:
Walmart just kicked off its own drone delivery pilot, a collaboration with drone delivery company Flytrex. The pilot launched today in Fayetteville, North Carolina, and is limited to select grocery and household essential items from the retailer's local stores.
From DSC:
It starts off with an army of drones from Walmart joined by another army of drones from Amazon.
Then company XYZ chimes in. Then company ABC chimes in. And so on, and so on, and so on.
Then the armies of drones change to more powerful, louder, more "capable" delivery vehicles that can handle bigger, heavier deliveries.
And suddenly, the skies are full of noise-making, sun-blocking pieces of human-made machinery that, for the most part, are convenient but not necessary. 
We need to think — and act — very carefully these days.
What kind of future do we want to hand down to our children and to our grandchildren?

What will the skies look and sound like in 2030 if such armies of drones and other types of airborne delivery vehicles are released?

Are we willing to say that our kids won't mind paying the price?
Is this the future we want to create? Not me. I, for one, appreciate a quiet walk. I appreciate being able to look up at the skies, especially when they are clear.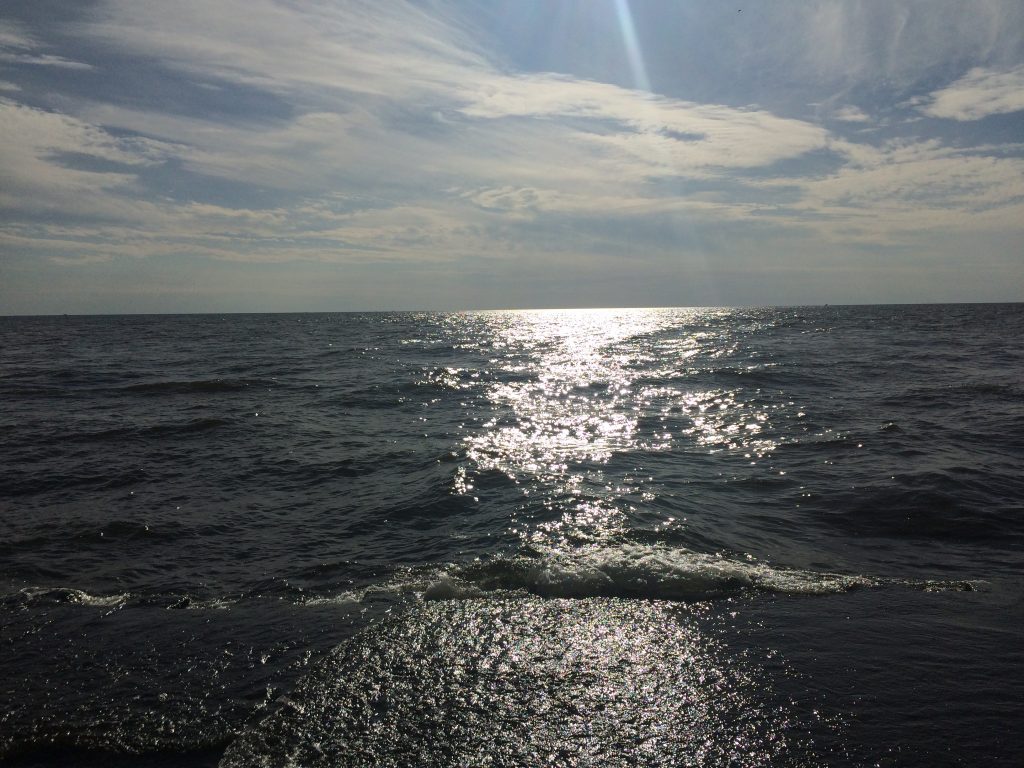 To the relevant engineers and C-Suites out there:
Just because we can, doesn't mean we should.

Please take more responsibility for what's being developed/brought to market.
Let's shut this down — now — before the momentum gets started. Let's follow Portland's example by shutting down facial recognition/AI:
Portland adopts landmark facial recognition ordinances — from thehill.com by Chris Mills Rodrigo
Excerpt:
"What makes Portland's legislation stand out from other cities is that we're prohibiting facial recognition technology use by private entities in public accommodations," Mayor Ted Wheeler (D) said during Wednesday's deliberations. "This is the first of its kind of legislation in the nation," he added.
Why Amazon tried to thwart Portland's historic facial recognition ban — from salon.com by Matt Rozsa
Amazon reportedly lobbied in secret to weaken Portland's ban on private use of facial recognition technology
4 Even to your old age and gray hairs
    I am he, I am he who will sustain you.
I have made you and I will carry you;
    I will sustain you and I will rescue you.