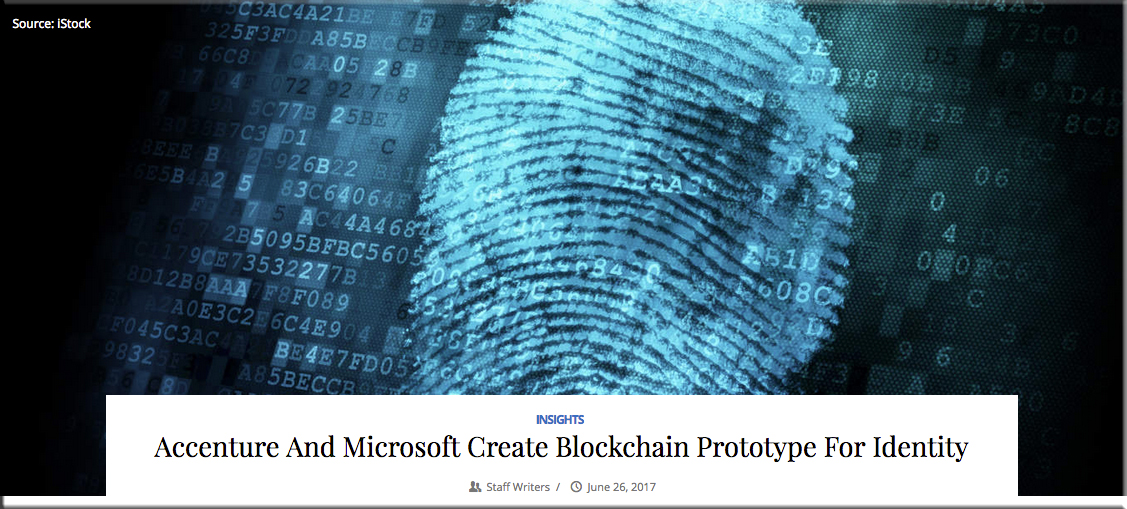 Accenture and Microsoft Create Blockchain Prototype for Identity — from which-50.com
Excerpt:
Accenture and Microsoft have created a prototype based on blockchain technology with the aim of creating a digital identity for 1.1 billion people around the world who don't have a formal ID.
Approximately one-sixth of the world's population cannot participate in cultural, political, economic and social life because they lack the most basic information: documented proof of their existence.
Establishing identity is critical to accessing a wide range of activities, including education, healthcare, voting, banking, mobile communications, housing, and family and childcare benefits.
The ID prototype, which builds on Accenture's capabilities in blockchain and its experience developing and deploying large-scale biometric systems, runs on Microsoft Azure's cloud platform.
Accenture and Microsoft demonstrated the prototype this week at the ID2020 Summit at the UN.