AR and VR in STEM: The New Frontiers in Science  — from er.educause.edu by Emory Craig and Maya Georgieva
Excerpt:
Virtual and Augmented Reality are poised to profoundly transform the STEM curriculum. In this article, we offer several inspiring examples and key insights on the future of immersive learning and the sciences. Immersive technologies will revolutionize learning through experiential simulations, modelling and spatial representation of data, and a sense of presence in contextual gamification.
Understanding our place in the universe, building the next Martian Rover, designing new transportation systems, fostering sustainable communities, modeling economic stability — finding the solution for these pressing and interconnected challenges brings us to STEM and STEAM in teaching and learning. The movement behind STEAM advocates incorporating the arts and humanities to the science, technology, engineering and math curriculum.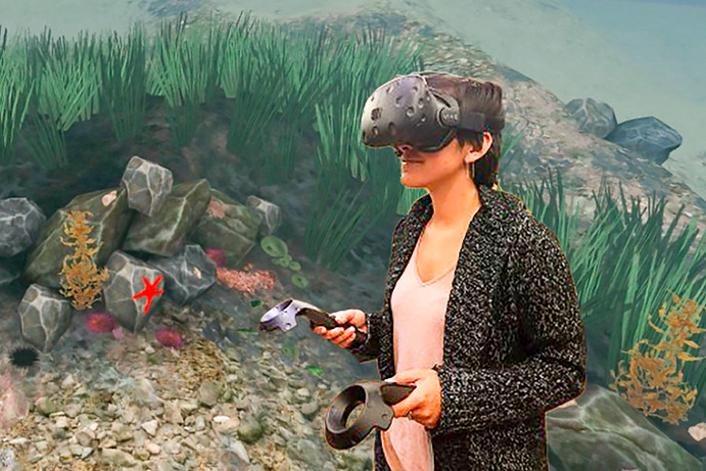 Also see: