On 03/28/2019, in 21st century, Blockchain, cloud-based computing / apps / other cloud-related, colleges, community colleges, credentialing, emerging technologies, experimentation, future of higher education, higher education, human-computer interaction (HCI), innovation, intelligent systems, intelligent tutoring, IT in HE, learning spaces, Natural Language Processing (NLP), platforms, smart classrooms, strategy, technology (general), tools, United States, universities, vendors, virtual reality / worlds / learning, Wireless, by Daniel Christian
Gartner: Top 10 Strategic Technologies Impacting Higher Ed in 2019 — from campustechnology.com by Rhea Kelly
Excerpt:
Artificial intelligence conversational interfaces. Gartner defines these as "a subset of conversational user interfaces (CUIs), in which user and machine interactions occur in the user's spoken or written natural language." The benefit for higher ed insitutions: "CUIs place responsibility on the machine interface to learn what the user wants, rather than the user having to learn the software, saving user time, increasing student satisfaction, and being available to use 24/7."
Smart campus. This is "a physical or digital environment in which humans and technology-enabled systems interact to create more immersive and automated experiences for university stakeholders." While smart campus initiatives are still in the early stages, there has been a rising interest across higher ed institutions, according to Gartner. "The smart campus will drive growth in markets like robotic process automation solutions and augmented and virtual reality in the higher education space. Campus efficiency will be enhanced and student learning will be enriched with the new capabilities they bring. It's a win all-around, except for the data security implications that come with most technology initiatives today," said Morgan.
…
Digital credentialing technologies. "Students, faculty and the higher education institutions they are a part of are starting to expect the ability to quickly and freely exchange credentials to enhance the verification and recruitment process," noted Gartner. Technologies such as blockchain and data encryption are driving change in this area. "In many ways, credentials issued by an education institution are the only tangible evidence of higher education. They should be considered the currency of the education ecosystem," said Morgan. "These technologies really enable universities to leverage technology to improve the student experience by giving them more control over their information. The only hurdle is a general lack of understanding of digital credentialing technologies and risk-averseness in the high-stakes nature of the higher education market."
On 03/21/2019, in 21st century, A/V -- audio/visual, algorithms, analytics, Artificial Intelligence / Machine Learning / Deep Learning, change, cognitive computing, collaboration, communications, corporate / business world, corporate universities / corporate training, data mining, digital audio, digital video, education technology, emerging technologies, future, human-computer interaction (HCI), ideas, innovation, intelligent systems, IT in HE, multimedia, Natural Language Processing (NLP), online learning, platforms, presentations, Smart/Connected TV, telecommunications, tools, United States, user experience (UX), vendors, videoconferencing, voice recognition / voice enabled interfaces, web-based collaboration, workplace, by Daniel Christian
Collaboration technology is fueling enterprise transformation – increasing agility, driving efficiency and improving productivity. Join Amy Chang at Enterprise Connect where she will share Cisco's vision for the future of collaboration, the foundations we have in place and the amazing work we're driving to win our customers' hearts and minds. Cognitive collaboration – technology that weaves context and intelligence across applications, devices and workflows, connecting people with customers & colleagues, to deliver unprecedented experiences and transform how we work – is at the heart of our efforts. Join this session to see our technology in action and hear how our customers are using our portfolio of products today to transform the way they work.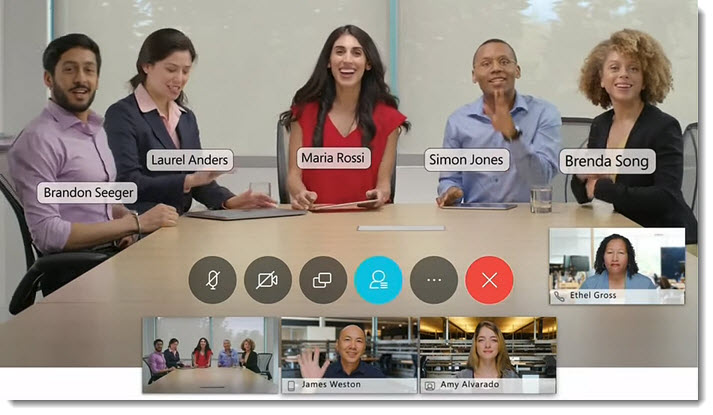 On 03/14/2019, in Amazon, Blockchain, change, colleges, community colleges, computer science, cost of getting a degree, emerging technologies, higher education, innovation, internet, IT in HE, new business models, by Daniel Christian
A prediction for blockchain transformation in higher education  — from blockchain.capitalmarketsciooutlook.com by Michael Mathews
Excerpt:
Ironically, blockchain entered the scene in a very neutral way, while Bitcoin created all the noise, simply because it used an aspect of blockchain. Bitcoin, cyber coins, and/or token concepts will come and go, just as the various forms of web browsers did. However, just as the Internet lives on, so will blockchain. In fact, blockchain may very well become the best of the Internet and IoT merged with the trust factor of the ISBN/MARC code concept. As history unveils itself blockchain will stand the test of time and become a form of a future generation of the Internet (i.e. Internet 4.0) without the need for cyber security.
With a positive prediction on blockchain for future coupled with lessons learned from the Internet, blockchain will become the single largest influencer on education. I have only gone on record of predicting two shifts in technology over a 5-10 year period of time, and both have come to pass now. This is my third prediction, with the greatest potential for transformation.
What I did not know until last year was a neutral technology called blockchain would show up in the history of the world; and at the same time Amazon would start designing blockchain templates to reduce all the processes to allow educational decisions to become as easy as ordering and receiving Amazon products.
On 03/08/2019, in 21st century, algorithms, Amazon, analytics, Apple, Artificial Intelligence / Machine Learning / Deep Learning, Asia, bots, cognitive computing, collaboration, colleges, communities of practice, community colleges, computer science, corporate / business world, dangers of the status quo, data mining, emerging technologies, ethics, Facebook, future, game-changing environment, global / globalization, Google, higher education, intelligent systems, IT in HE, liberal arts, machine-to-machine communications, Microsoft, morals/values, platforms, political science, the downsides of technology, tools, trends, UK, United States, universities, vendors, by Daniel Christian
Why AI is a threat to democracy — and what we can do to stop it — from technologyreview.com by Karen Hao and Amy Webb
Excerpt:
Universities must create space in their programs for hybrid degrees. They should incentivize CS students to study comparative literature, world religions, microeconomics, cultural anthropology and similar courses in other departments. They should champion dual degree programs in computer science and international relations, theology, political science, philosophy, public health, education and the like. Ethics should not be taught as a stand-alone class, something to simply check off a list. Schools must incentivize even tenured professors to weave complicated discussions of bias, risk, philosophy, religion, gender, and ethics in their courses.
One of my biggest recommendations is the formation of GAIA, what I call the Global Alliance on Intelligence Augmentation. At the moment people around the world have very different attitudes and approaches when it comes to data collection and sharing, what can and should be automated, and what a future with more generally intelligent systems might look like. So I think we should create some kind of central organization that can develop global norms and standards, some kind of guardrails to imbue not just American or Chinese ideals inside AI systems, but worldviews that are much more representative of everybody.
Most of all, we have to be willing to think about this much longer-term, not just five years from now. We need to stop saying, "Well, we can't predict the future, so let's not worry about it right now." It's true, we can't predict the future. But we can certainly do a better job of planning for it.