On 12/04/2018, in Amazon, business, change, corporate / business world, economics, future, game-changing environment, health, ideas, innovation, intelligent systems, internet, machine-to-machine communications, pace of change, platforms, society, Technologies for your home, technology (general), tools, trends, by Daniel Christian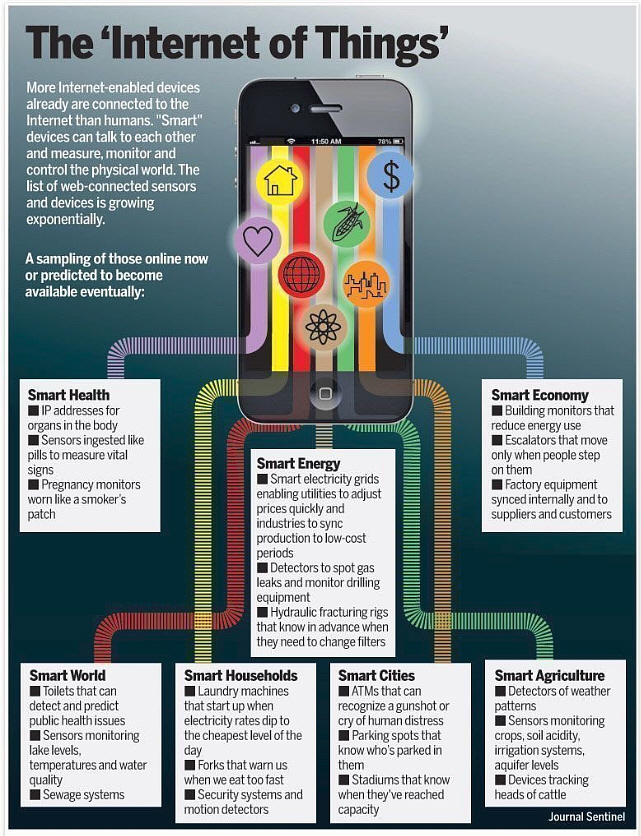 From Dimitri Hommel's posting on Twitter 
Also see:
On 11/26/2018, in 21st century, Amazon, business, Daniel S. Christian, economics, ethics, global / globalization, hearts -- matters of the heart, ideas, Microsoft, morals/values, society, workplace, by Daniel Christian
Is Amazon's algorithm cashing in on the Camp Fire by raising the cost of safety equipment? — from wired.co.uk by Matthew Chapman
Sudden and repeated price increases on fire extinguishers, axes and escape ladders sold on Amazon are seemingly linked to increased demand driven by California's Camp Fire
Excerpt:
Amazon's algorithm has allegedly been raising the price of fire safety equipment in response to increased demand during the California wildfires. The practice, known as surge pricing, has caused products including fire extinguishers and escape ladders to fluctuate significantly on Amazon, seemingly as a result of the retailer's pricing system responding to increased demand.
An industry source with knowledge of the firm's operations claims a similar price surge was triggered by the Grenfell Tower fire. A number of recent price rises coincide directly with the outbreak of the Camp Fire, which has been the deadliest in California's history and resulted in at least 83 deaths.
From DSC:
I've been thinking a lot more about Amazon.com and Jeff Bezos in recent months, though I'm not entirely sure why. I think part of it has to do with the goals of capitalism.
If you want to see a winner in the way America trains up students, entrepreneurs, and business people, look no further than Jeff Bezos. He is the year-in-and-year-out champion of capitalism. He is the winner. He is the Michael Jordan of business. He is the top. He gets how the game is played and he's a master at it. By all worldly standards, Jeff Bezos is the winner.
But historically speaking, he doesn't come across like someone such as Bill Gates — someone who has used his wealth to literally, significantly, and positively change millions of lives. (Though finally that looks to be changing a bit, with the Bezos Day 1 Families Fund; the first grants of that fund total $97 million and will be given to 24 organizations working to address family homelessness. Source.)
Along those same lines — and expanding the scope a bit — I'm struggling with what the goals of capitalism are for us today…especially in an era of AI, algorithms, robotics, automation and the like. If the goal is simply to make as much profit as possible, we could be in trouble. If what occurs to people and families is much lower down the totem pole…what are the ramifications of that for our society? Yes, it's a tough, cold world. But does it always have to be that way? What is the best, most excellent goal to pursue? What are we truly seeking to accomplish?
After my Uncle Chan died years ago, my Aunt Gail took over the family's office supply business and ran it like a family. She cared about her employees and made decisions with an eye towards how things would impact her employees and their families. Yes, she had to make sound business decisions, but there was true caring in the way that she ran her business. I realize that the Amazon's of the world are in a whole different league, but the values and principles involved here should not be lost just because of size.
To whom much is given…much is expected.
Also see:
GM to lay off 15 percent of salaried workers, halt production at five plants in U.S. and Canada — from washingtonpost.com by Taylor Telford
Wall Street applauded the news, with GM's stock climbing more than 7 percent following the announcement.
From DSC:
Well, I bet those on Wall Street aren't a part of the 15% of the folks being impacted. The applause is not heard at all from those folks who are being impacted today…whose families are being impacted today…and will be feeling the impact of these announcements for quite a while yet.
On 03/03/2018, in 21st century, business, career development, change, changing business models, corporate / business world, Daniel S. Christian, economics, exchanges, marketplaces, new business models, policy, society, workplace, by Daniel Christian
Uber and Lyft drivers' median hourly wage is just $3.37, report finds — from theguardian.com by Sam Levin
Majority of drivers make less than minimum wage and many end up losing money, according to study published by MIT
Excerpt (emphasis DSC):
Uber and Lyft drivers in the US make a median profit of $3.37 per hour before taxes, according to a new report that suggests a majority of ride-share workers make below minimum wage and that many actually lose money.
Researchers did an analysis of vehicle cost data and a survey of more than 1,100 drivers for the ride-hailing companies for the paper published by the Massachusetts Institute of Technology's Center for Energy and Environmental Policy Research. The report – which factored in insurance, maintenance, repairs, fuel and other costs – found that 30% of drivers are losing money on the job and that 74% earn less than the minimum wage in their states.
The findings have raised fresh concerns about labor standards in the booming sharing economy as companies such as Uber and Lyft continue to face scrutiny over their treatment of drivers, who are classified as independent contractors and have few rights or protections.
"This business model is not currently sustainable," said Stephen Zoepf, executive director of the Center for Automotive Research at Stanford University and co-author of the paper. "The companies are losing money. The businesses are being subsidized by [venture capital] money … And the drivers are essentially subsidizing it by working for very low wages."
---
From DSC:
I don't know enough about this to offer much feedback and/or insights on this sort of thing yet. But while it's a bit too early for me to tell — and though I'm not myself a driver for Uber or Lyft — this article prompts me to put this type of thing on my radar.
That is, will the business models that arise from such a sharing economy only benefit a handful of owners or upper level managers or will such new business models benefit the majority of their employees? I'm very skeptical in these early stages though, as there aren't likely medical or dental benefits, retirement contributions, etc. being offered to their employees with these types of companies. It likely depends upon the particular business model(s) and/or organization(s) being considered, but I think that it's worth many of us watching this area.

---
Also see:
The Economics of Ride-Hailing: Driver Revenue, Expenses and Taxes— from ceepr.mit.edu / MIT Center for Energy and Environmental Policy Research by Stephen Zoepf, Stella Chen, Paa Adu, and Gonzalo Pozo
February 2018
We perform a detailed analysis of Uber and Lyft ride-hailing driver economics by pairing results from a survey of over 1100 drivers with detailed vehicle cost information. Results show that per hour worked, median profit from driving is $3.37/hour before taxes, and 74% of drivers earn less than the minimum wage in their state. 30% of drivers are actually losing money once vehicle expenses are included. On a per-mile basis, median gross driver revenue is $0.59/mile but vehicle operating expenses reduce real driver profit to a median of $0.29/mile. For tax purposes the $0.54/mile standard mileage deduction in 2016 means that nearly half of drivers can declare a loss on their taxes. If drivers are fully able to capitalize on these losses for tax purposes, 73.5% of an estimated U.S. market $4.8B in annual ride-hailing driver profit is untaxed.
Keywords: Transportation, Gig Economy, Cost-Benet Analysis, Tax policy, Labor Center
Full Paper | Research Brief
——-
Addendum on 3/7/18:
The ride-hailing wage war continues
How much do Lyft and Uber drivers really make? After reporting in a study that their median take-home pay was just 3.37/hour—and then getting called out by Uber's CEO—researchers have significantly revised their findings.
Closer to a living wage: Lead author Stephen Zoepf of Stanford University released a statement on Twitter saying that using two different methods to recalculate the hourly wage, they find a salary of either $8.55 or $10 per hour, after expenses. Zoepf's team will be doing a larger revision of the paper over the next few weeks.
Still low-balling it?: Uber and Lyft are adamant that even the new numbers underestimate what drivers are actually paid. "While the revised results are not as inaccurate as the original findings, driver earnings are still understated," says Lyft's director of communications Adrian Durbin.
The truth is out there: Depending on who's doing the math, estimates range from $8.55 (Zoepf, et al.) up to over $21 an hour (Uber). In other words, we're nowhere near a consensus on how much drivers in the gig-economy make.
 ——-
On 12/05/2017, in Artificial Intelligence / Machine Learning / Deep Learning, bots, business, Canada, career development, change, changing business models, corporate / business world, corporate universities / corporate training, dangers of the status quo, Daniel S. Christian, disruption, economics, emerging technologies, future, future of higher education, game-changing environment, higher education, ideas, Lifelong learning, Mobile technologies, new business models, organizational change, pace of change, robotics, training / L&D, trends, United States, universities, vendors, workplace, youth, by Daniel Christian
From DSC:
In this video, I look at how the pace of change has changed and I also provide some examples that back up this assertion. I end with a series of relevant questions, especially for those of us working within higher education.
What are we doing to get ready for the massive change that's heading our way?
On 09/20/2017, in 21st century, Blockchain, career development, credentialing, economics, emerging technologies, experimentation, future, future of higher education, game-changing environment, learner profiles, learning, Lifelong learning, MBA, society, workplace, by Daniel Christian
Blockchain predictions: What it means to you — from enterprisersproject.com by Minda Zetlin
How can you prepare for tomorrow's blockchain world? TCS blockchain expert Andreas Freund shares perspective
Excerpts:
Blockchain technology will be as revolutionary as the internet, or maybe even the steam engine, predicts Andreas Freund, Ph.D., a senior manager for Tata Consultancy Services' blockchain advisory. It's a bold claim. But in the first part of our two-part interview, Freund makes a strong case that blockchain technology will, at the very least, change our marketplaces and our enterprises in ways that are hard to imagine right now.
Blockchain protocols (best known for enabling cryptocurrencies such as bitcoin or ether) create a distributed ledger in which many nodes on a network each have a record of every transaction that has taken place. (See our recent story, Blockchain: 3 big implications for your company.)
"To really understand and appreciate the value blockchain can bring, you need to understand why it's a paradigm shift," Freund says. "You need to look at human beings. What defines us is our physical strength, our intelligence, and our trust relationships. The most fundamental shifts occur when these functions become automated and exponentiated."
…
When we're interacting through the blockchain, not only as human beings but as things as well, I can trust the transaction will be executed properly every single time. There's no chance of tampering or censorship. From a human perspective, I can now trust you without trusting you."
Right now, people who want to transact with strangers must use a trusted intermediary, as people do when they buy and sell items on the Amazon Marketplace, or buy and sell shares on an exchange, or, say, summon an Uber ride.
It's more important to understand how blockchain will change many common practices than it is to understand the precise technology behind it, Freund notes. "In the end, how the technology works doesn't matter," he says. "TCP/IP enables the internet, although nobody really knows how it works. Without it, we'd still have the walled gardens of the AOL era."

When it comes to blockchain, he says, "We are still in the AOL era. We have these walled gardens, with many companies experimenting and many public blockchains, but eventually there will be something equivalent to that moment when TCP/IP broke down those walls."
From DSC:
What happens with blockchain-based technologies and systems could easily impact higher education in the future, especially in the area of credentials and competencies (i.e., did someone really take that class/module/certificate program/etc.?). Blockchain-based techs are likely a part of our future learning ecosystems and next generation learning platforms, and may significantly impact and better support lifelong learning.