On 12/04/2018, in Amazon, business, change, corporate / business world, economics, future, game-changing environment, health, ideas, innovation, intelligent systems, internet, machine-to-machine communications, pace of change, platforms, society, Technologies for your home, technology (general), tools, trends, by Daniel Christian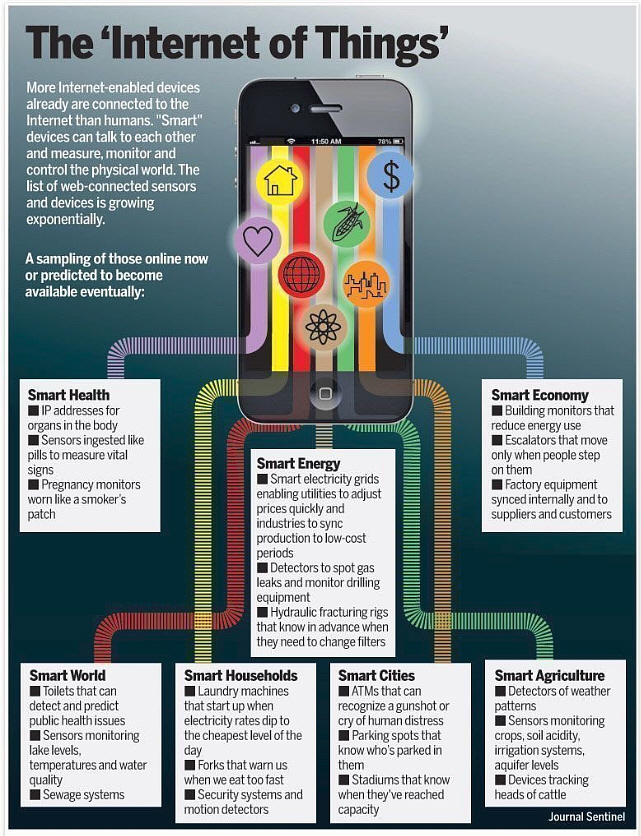 From Dimitri Hommel's posting on Twitter 
Also see:
On 11/30/2018, in architecture, Asia, attention, augmented reality, biology, digital learning, education, education technology, educational games / serious games, emerging technologies, engagement / engaging students, entrepreneurship, Europe, health, history, ideas, innovation, Media/film, Microsoft, Mixed reality, tools, United States, universities, vendors, virtual reality / worlds / learning, XR - extended reality, by Daniel Christian
100 voices of AR/VR in education — from virtualiteach.com
Ambitious VR experience restores 7,000 Roman buildings, monuments to their former glory  — from smithsonianmag.com by Meilan Solly
You can take an aerial tour of the city circa 320 A.D. or stop by specific sites for in-depth exploration
Excerpt:
Ever wish you could step into a hot air balloon, travel back in time to 320 A.D., and soar over the streets of Ancient Rome? Well, that oddly specific fantasy is achievable in a new virtual reality experience called "Rome Reborn."
The ambitious undertaking, painstakingly built by a team of 50 academics and computer experts over a 22-year period, recreates 7,000 buildings and monuments scattered across a 5.5 square mile stretch of the famed Italian city. The project, according to Tom Kington of the Times, is being marketed as the largest digital reconstruction of Rome to date.
VR Isn't a Novelty: Here's How to Integrate it Into the Curriculum — from edsurge.com by Jan Sikorsky
Excerpt:
While the application of VR to core academics remains nascent, early returns are promising: research now suggests students retain more information and can better synthesize and apply what they have learned after participating in virtual reality exercises.
And the technology is moving within the reach of classroom teachers. While once considered high-end and cost-prohibitive, virtual reality is becoming more affordable. Discovery VR and Google Expeditions offer several virtual reality experiences for free. Simple VR viewers now come in relatively low-cost DIY cardboard view boxes, like Google Cardboard, that fit a range of VR-capable smartphones.
…
Still, teachers may remain unsure of how they might implement such cutting-edge technology in their classrooms. Their concerns are well founded. Virtual reality takes careful planning and implementation for success. It's not simply plug-and-play technology. It also takes a lot of work to develop.

From DSC:
Reduced costs & greater development efficiencies needed here:
"In our case, to create just 10 minutes of simulation, a team of six developers logged almost 1,000 hours of development time."
Unveiling RLab: the First-City Funded VR/AR Center in the Country Opens Doors at Brooklyn Navy Yard — from prnewswire.com
New York City's Virtual and Augmented Reality Center Will Fuel Innovation, Entrepreneurship, and Education, While Creating Hundreds of Well-Paying Jobs
Excerpt:
BROOKLYN, N.Y., Oct. 24, 2018 /PRNewswire/ — New York City Economic Development Corporation (NYCEDC), the Mayor's Office of Media and Entertainment (MOME), the NYU Tandon School of Engineering and the Brooklyn Navy Yard today announced the launch of RLab – the first City-funded virtual and augmented reality (VR/AR) lab in the country. Administered by NYU Tandon with a participating consortium of New York City universities, including Columbia University, CUNY and The New School, RLab will operate out of Building 22 in the Brooklyn Navy Yard and will cement New York City's status as a global leader in VR/AR, creating over 750 jobs in the industry.
New virtual reality lab at UNMC — from wowt.com
This VR-live actor mashup is like your best absinthe-fueled nightmare — from cnet.com by Joan Solsman
Chained, an immersive reimagining of Dickens' A Christmas Carol, weds virtual reality with a motion-capture live actor. Could it be the gateway that makes VR a hit?
Also see:
…and this as well:
See the results of a months-long effort to create a HoloLens experience that pays homage to Mont-Saint-Michel, in Normandy, France, in all its forms – as a physical relief map and work of art; as a real place visited by millions of people over the centuries; and as a remarkable digital story of resilience. In this three-part Today in Technology series, they examine how AI and mixed reality can open a new window into French culture by using technology like HoloLens.
On 10/29/2018, in 21st century, algorithms, Artificial Intelligence / Machine Learning / Deep Learning, cognitive computing, health, platforms, science, society, tools, by Daniel Christian
AI can't replace doctors. But it can make them better. — from technologyreview.com by Rahul Parikh; via Maree Conway
A machine can collate environmental data, genetic data, and patient history way better than I can.
Excerpts:
But for physicians like me in primary care, managing 1,500 to 2,000 patients, AI presents an opportunity. I went to medical school to connect with people and make a difference. Today I often feel like an overpaid bookkeeper instead, taking in information and spitting it back to patients, prescribing drugs and adjusting doses, ordering tests. But AI in the exam room opens up the chance to recapture the art of medicine. It could let me get to know my patients better, learn how a disease uniquely affects them, and give me time to coach them toward a better outcome.
…
AI might also help to manage asthma flares. For many patients, asthma gets worse as air pollution levels rise, as happened this past summer when brush fires swept through Northern California. AI could let us take environmental information and respond proactively.
…
Not long ago, in the Journal of the American Medical Association, I saw a colorful picture drawn by a child in crayon. It portrayed her pediatrician, eyes glued to the computer, while she sat on the exam table, looking wide-eyed. I hope that AI will soon allow me to turn my attention back to that little girl.
Rahul Parikh is a pediatrician in the San Francisco Bay area.
On 10/16/2018, in 21st century, 24x7x365 access, A/V -- audio/visual, algorithms, Artificial Intelligence / Machine Learning / Deep Learning, bots, health, innovation, the downsides of technology, UK, vendors, by Daniel Christian
Your next doctor's appointment might be with an AI — from technologyreview.com by Douglas Heaven
A new wave of chatbots are replacing physicians and providing frontline medical advice—but are they as good as the real thing?
Excerpt:
The idea is to make seeking advice about a medical condition as simple as Googling your symptoms, but with many more benefits. Unlike self-diagnosis online, these apps lead you through a clinical-grade triage process—they'll tell you if your symptoms need urgent attention or if you can treat yourself with bed rest and ibuprofen instead. The tech is built on a grab bag of AI techniques: language processing to allow users to describe their symptoms in a casual way, expert systems to mine huge medical databases, machine learning to string together correlations between symptom and condition.
Babylon Health, a London-based digital-first health-care provider, has a mission statement it likes to share in a big, bold font: to put an accessible and affordable health service in the hands of every person on earth. The best way to do this, says the company's founder, Ali Parsa, is to stop people from needing to see a doctor.
…
Not everyone is happy about all this. For a start, there are safety concerns. Parsa compares what Babylon does with your medical data to what Facebook does with your social activities—amassing information, building links, drawing on what it knows about you to prompt some action. Suggesting you make a new friend won't kill you if it's a bad recommendation, but the stakes are a lot higher for a medical app.
Also see:
On 09/15/2018, in 21st century, Artificial Intelligence / Machine Learning / Deep Learning, Asia, emerging technologies, engineering, future, health, innovation, MBA, Nursing, robotics, science, UK, United States, by Daniel Christian
The future of drug discovery and AI – the role of man and machine — from techemergence.com by  Ayn de Jesus
Excerpt:
Episode Summary: This week on AI in Industry, we speak with Amir Saffari, Senior Vice President of AI at BenevolentAI, a London-based pharmaceutical company that uses machine learning to find new uses for existing drugs and new treatments for diseases.
In speaking with him, we aim to learn two things:
How will machine learning play a role in the phases of drug discovery, from generating hypotheses to clinical trials?
In the future, what are the roles of man and machine in drug discovery? What processes will machines automate and potentially do better than humans in this field?
A few other articles caught my eye as well:
This little robot swims through pipes and finds out if they're leaking — from fastcompany.com by Adele Peters
Lighthouse, U.S. winner of the James Dyson Award, looks like a badminton birdie and detects the suction of water leaving pipes–which is a lot of water that we could put to better use.


.



Samsung's New York AI center will focus on robotics — from engadget.com by Saqib Shah
NYU's AI Now Institute is close-by and Samsung is keen for academic input.
Excerpt:
Samsung now has an artificial intelligence center in New York City — its third in North America and sixth in total — with an eye on robotics; a first for the company. It opened in Chelsea, Manhattan on Friday, walking distance from NYU (home to its own AI lab) boosting Samsung's hopes for an academic collaboration.
.
Business schools bridge the artificial intelligence skills gap — from swisscognitive.ch
Excerpt:
Business schools such as Kellogg, Insead and MIT Sloan have introduced courses on AI over the past two years, but Smith is the first to offer a full programme where students delve deep into machine learning.
…
"Technologists can tell you all about the technology but usually not what kind of business problems it can solve," Carlsson says. With business leaders, he adds, it is the other way round — they have plenty of ideas about how to improve their company but little way of knowing what the new technology can achieve. "The foundational skills businesses need to hack the potential of AI is the understanding of what problems the tech is actually good at solving," he says.
On 09/12/2018, in 21st century, algorithms, Apple, Artificial Intelligence / Machine Learning / Deep Learning, digital photography, health, platforms, wearables, XR - extended reality, by Daniel Christian
---
---
Everything you need to know about those new iPhones — from wired.com by Arielle Pardes
Excerpt:
Actually, make that three new iPhones. Apple followed last year's iPhone X with the iPhone Xs, iPhone Xs Max, and iPhone Xr. It also spent some time showing off the Apple Watch Series 4, its most powerful wearable yet. Missed the event? Catch our commentary on WIRED's liveblog, or read on for everything you need to know about today's big Apple event.
Apple's latest iPhones are packed with AI smarts — from wired.com by Tom Simonite
Excerpt:
At a glance the three new iPhones unveiled next to Apple's glassy circular headquarters Wednesday look much like last year's iPhone X. Inside, the devices' computational guts got an invisible but more significant upgrade.
Apple's phones come with new chip technology with a focus on helping the devices understand the world around them using artificial intelligence algorithms. The company says the improvements allow the new devices to offer slicker camera effects and augmented reality experiences.
For the first time, non-Apple developers will be allowed to run their own algorithms on Apple's AI-specific hardware.
Apple Watch 4 adds ECG, EKG, and more heart-monitoring capabilities — from wired.com by Lauren Goode
Excerpt:
The new Apple Watch Series 4, revealed by Apple earlier today, underscores that some of the watch's most important features are its health and fitness-tracking functions. The new watch is one of the first over-the-counter devices in the US to offer electrocardiogram, or ECG, readings. On top of that, the Apple Watch has received FDA clearance—both for the ECG feature and another new feature that detects atrial fibrillation.
On 08/28/2018, in A/V -- audio/visual, Adobe, augmented reality, corporate / business world, corporate universities / corporate training, elearning, emerging technologies, engagement / engaging students, health, human-computer interaction (HCI), ideas, immersion, Media/film, Microsoft, Mixed reality, platforms, robotics, society, tools, training / L&D, user experience (UX), user interface design, vendors, virtual reality / worlds / learning, workplace, XR - extended reality, by Daniel Christian
Adobe Announces the 2019 Release of Adobe Captivate, Introducing Virtual Reality for eLearning Design — from theblog.adobe.com
Excerpt:
Immersive learning with VR experiences: Design learning scenarios that your learners can experience in Virtual Reality using VR headsets. Import 360° media assets and add hotspots, quizzes and other interactive elements to engage your learners with near real-life scenarios
Interactive videos: Liven up demos and training videos by making them interactive with the new Adobe Captivate. Create your own or bring in existing YouTube videos, add questions at specific points and conduct knowledge checks to aid learner remediation
Fluid Boxes 2.0: Explore the building blocks of Smart eLearning design with intelligent containers that use white space optimally. Objects placed in Fluid Boxes get aligned automatically so that learners always get fully responsive experience regardless of their device or browser.
360° learning experiences: Augment the learning landscape with 360° images and videos and convert them into interactive eLearning material with customizable overlay items such as information blurbs, audio content & quizzes.
Blippar unveils indoor visual positioning system to anchor AR — from martechtoday.com by Barry Levine
Employing machine vision to recognize mapped objects, the company says it can determine which way a user is looking and can calculate positioning down to a centimeter.
The Storyteller's Guide to the Virtual Reality Audience — from medium.com by Katy Newton
Excerpt:
To even scratch the surface of these questions, we need to better understand the audience's experience in VR — not just their experience of the technology, but the way that they understand story and their role within it.
Hospital introducing HoloLens augmented reality into the operating room — from medgadget.com
Excerpt:
HoloLens technology is being paired with Microsoft's Surface Hub, a kind of digital whiteboard. The idea is that the surgical team can gather together around a Surface Hub to review patient information, discuss the details of a procedure, and select what information should be readily accessible during surgery. During the procedure, a surgeon wearing a HoloLens would be able to review a CT or MRI scan, access other data in the electronic medical records, and to be able to manipulate these so as to get a clear picture of what is being worked on and what needs to be done.
Raleigh Fire Department invests in virtual reality to enrich training — from vrfocus.com by Nikholai Koolon
New system allows department personnel to learn new skills through immersive experiences.
Excerpt:
The VR solution allows emergency medical services (EMS) personnel to dive into a rich and detailed environment which allows them to pinpoint portions of the body to dissect. This then allows them then see each part of the body in great detail along with viewing it from any angle. The goal is to allow for users to gain the experience to diagnose injuries from a variety of vantage points all where working within an virtual environment capable of displaying countless scenarios.
For another emerging technology, see:
Someday this tiny spider bot could perform surgery inside your body — from fastcompany.com by Jesus Diaz
The experimental robots could also fix airplane engines and find disaster victims.
Excerpt:
A team of Harvard University researchers recently achieved a major breakthrough in robotics, engineering a tiny spider robot using tech that could one day work inside your body to repair tissues or destroy tumors. Their work could not only change medicine–by eliminating invasive surgeries–but could also have an impact on everything from how industrial machines are maintained to how disaster victims are rescued.
Until now, most advanced, small-scale robots followed a certain model: They tend to be built at the centimeter scale and have only one degree of freedom, which means they can only perform one movement. Not so with this new 'bot, developed by scientists at Harvard's Wyss Institute for Biologically Inspired Engineering, the John A. Paulson School of Engineering and Applied Sciences, and Boston University. It's built at the millimeter scale, and because it's made of flexible materials–easily moved by pneumatic and hydraulic power–the critter has an unprecedented 18 degrees of freedom.
---
Plus some items from a few weeks ago
---
After almost a decade and billions in outside investment, Magic Leap's first product is finally on sale for $2,295. Here's what it's like. — from
Excerpts (emphasis DSC):
I liked that it gave a new perspective to the video clip I'd watched: It threw the actual game up on the wall alongside the kind of information a basketball fan would want, including 3-D renderings and stats. Today, you might turn to your phone for that information. With Magic Leap, you wouldn't have to.
…
Abovitz also said that intelligent assistants will play a big role in Magic Leap's future. I didn't get to test one, but Abovitz says he's working with a team in Los Angeles that's developing high-definition people that will appear to Magic Leap users and assist with tasks. Think Siri, Alexa or Google Assistant, but instead of speaking to your phone, you'd be speaking to a realistic-looking human through Magic Leap. Or you might be speaking to an avatar of someone real.
"You might need a doctor who can come to you," Abovitz said. "AI that appears in front of you can give you eye contact and empathy."
And I loved the idea of being able to place a digital TV screen anywhere I wanted.
Magic Leap One Available For Purchase, Starting At $2,295 — from vrscout.com by Kyle Melnick
Excerpt:
December of last year U.S. startup Magic Leap unveiled its long-awaited mixed reality headset, a secretive device five years and $2.44B USD in the making.
This morning that same headset, now referred to as the Magic Leap One Creator Edition, became available for purchase in the U.S. On sale to creators at a hefty starting price of $2,275, the computer spatial device utilizes synthetic lightfields to capture natural lightwaves and superimpose interactive, 3D content over the real-world.
Magic Leap One First Hands-On Impressions for HoloLens Developers — from magic-leap.reality.news
Excerpt:
After spending about an hour with the headset running through set up and poking around its UI and a couple of the launch day apps, I thought it would be helpful to share a quick list of some of my first impressions as someone who's spent a lot of time with a HoloLens over the past couple years and try to start answering many of the burning questions I've had about the device.
World Campus researches effectiveness of VR headsets and video in online classes — from news.psu.edu
Excerpt:
UNIVERSITY PARK, Pa. — Penn State instructional designers are researching whether using virtual reality and 360-degree video can help students in online classes learn more effectively.
Designers worked with professors in the College of Nursing to incorporate 360-degree video into Nursing 352, a class on Advanced Health Assessment. Students in the class, offered online through Penn State World Campus, were offered free VR headsets to use with their smartphones to create a more immersive experience while watching the video, which shows safety and health hazards in a patient's home.
Bill Egan, the lead designer for the Penn State World Campus RN to BSN nursing program, said students in the class were surveyed as part of a study approved by the Institutional Review Board and overwhelmingly said that they enjoyed the videos and thought they provided educational value. Eighty percent of the students said they would like to see more immersive content such as 360-degree videos in their online courses, he said.
7 Practical Problems with VR for eLearning — from learnupon.com
Excerpt:
In this post, we run through some practical stumbling blocks that prevent VR training from being feasible for most.
…
There are quite a number of practical considerations which prevent VR from totally overhauling the corporate training world. Some are obvious, whilst others only become apparent after using the technology a number of times. It's important to be made aware of these limitations so that a large investment isn't made in tech that isn't really practical for corporate training.
Augmented reality – the next big thing for HR? — from hrdconnect.com
Augmented reality (AR) could have a huge impact on HR, transforming long-established processes into engaging and exciting something. What will this look like? How can we shape this into our everyday working lives?
Excerpt (emphasis DSC):
AR also has the potential to revolutionise our work lives, changing the way we think about office spaces and equipment forever.
Most of us still commute to an office every day, which can be a time-consuming and stressful experience. AR has the potential to turn any space into your own customisable workspace, complete with digital notes, folders and files – even a digital photo of your loved ones. This would give you access to all the information and tools that you would typically find in an office, but wherever and whenever you need them.
And instead of working on a flat, stationary, two-dimensional screen, your workspace would be a customisable three-dimensional space, where objects and information are manipulated with gestures rather than hardware. All you would need is an AR headset.
AR could also transform the way we advertise brands and share information. Imagine if your organisation had an AR stand at a conference – how engaging would that be for potential customers? How much more interesting and fun would meetings be if we used AR to present information instead of slides on a projector?
AR could transform the on-boarding experience into something fun and interactive – imagine taking an AR tour of your office, where information about key places, company history or your new colleagues pops into view as you go from place to place. 
RETINA Are Bringing Augmented Reality To Air Traffic Control Towers — from vrfocus.com by Nikholai Koolonavi
Excerpt:
A new project is aiming to make it easier for staff in airport control towers to visualize information to help make their job easier by leveraging augmented reality (AR) technology. The project, dubbed RETINA, is looking to modernise Europe's air traffic management for safer, smarter and even smoother air travel.