On 04/26/2023, in 21st century, 24x7x365 access, Artificial Intelligence / Machine Learning / Deep Learning / Algorithms, change, colleges, community colleges, content development, aggregation, repositories, copyright/ownership/NFTs, corporate / business world, corporate universities / corporate training, disruption, education, education technology, elearning, emerging technologies, experimentation, future, game-changing environment, higher education, innovation, instructional design, intelligent systems, intelligent tutoring, law schools, learner profiles, learning, learning agents, learning ecosystem, Learning Experience Design, Learning from the Living [Class] Room, legislatures / government / legal, music, online learning, online media, online tutoring, pace of change, personalized/customized learning, professional development, teachers, teaching & learning, tools, training / L&D, United States, universities, usability, user experience (UX), user interface design, vendors, vision/possibilities, by Daniel Christian
EdTech Is Going Crazy For AI — from joshbersin.com by Josh Bersin
Excerpts:
This week I spent a few days at the ASU/GSV conference and ran into 7,000 educators, entrepreneurs, and corporate training people who had gone CRAZY for AI.
No, I'm not kidding. This community, which makes up people like training managers, community college leaders, educators, and policymakers is absolutely freaked out about ChatGPT, Large Language Models, and all sorts of issues with AI. Now don't get me wrong: I'm a huge fan of this. But the frenzy is unprecedented: this is bigger than the excitement at the launch of the i-Phone.
Second, the L&D market is about to get disrupted like never before. I had two interactive sessions with about 200 L&D leaders and I essentially heard the same thing over and over. What is going to happen to our jobs when these Generative AI tools start automatically building content, assessments, teaching guides, rubrics, videos, and simulations in seconds?

The answer is pretty clear: you're going to get disrupted. I'm not saying that L&D teams need to worry about their careers, but it's very clear to me they're going to have to swim upstream in a big hurry. As with all new technologies, it's time for learning leaders to get to know these tools, understand how they work, and start to experiment with them as fast as you can.
---
Speaking of the ASU+GSV Summit, see this posting from Michael Moe:
EIEIO…Brave New World
By: Michael Moe, CFA, Brent Peus, Owen Ritz
Excerpt:
Last week, the 14th annual ASU+GSV Summit hosted over 7,000 leaders from 70+ companies well as over 900 of the world's most innovative EdTech companies. Below are some of our favorite speeches from this year's Summit…
***
Also see:
Imagining what's possible in lifelong learning: Six insights from Stanford scholars at ASU+GSV — from acceleratelearning.stanford.edu by Isabel Sacks
Excerpt:
High-quality tutoring is one of the most effective educational interventions we have – but we need both humans and technology for it to work. In a standing-room-only session, GSE Professor Susanna Loeb, a faculty lead at the Stanford Accelerator for Learning, spoke alongside school district superintendents on the value of high-impact tutoring. The most important factors in effective tutoring, she said, are (1) the tutor has data on specific areas where the student needs support, (2) the tutor has high-quality materials and training, and (3) there is a positive, trusting relationship between the tutor and student. New technologies, including AI, can make the first and second elements much easier – but they will never be able to replace human adults in the relational piece, which is crucial to student engagement and motivation.
---
ChatGPT, Bing Chat, Google's Bard—AI is infiltrating the lives of billions.

The 1% who understand it will run the world.

Here's a list of key terms to jumpstart your learning:

— Misha (@mishadavinci) April 23, 2023
---
A guide to prompting AI (for what it is worth) — from oneusefulthing.org by Ethan Mollick
A little bit of magic, but mostly just practice
Excerpt (emphasis DSC):
Being "good at prompting" is a temporary state of affairs. The current AI systems are already very good at figuring out your intent, and they are getting better. Prompting is not going to be that important for that much longer. In fact, it already isn't in GPT-4 and Bing. If you want to do something with AI, just ask it to help you do the thing. "I want to write a novel, what do you need to know to help me?" will get you surprisingly far.
…
The best way to use AI systems is not to craft the perfect prompt, but rather to use it interactively. Try asking for something. Then ask the AI to modify or adjust its output. Work with the AI, rather than trying to issue a single command that does everything you want. The more you experiment, the better off you are. Just use the AI a lot, and it will make a big difference – a lesson my class learned as they worked with the AI to create essays.
From DSC:
Agreed –> "Being "good at prompting" is a temporary state of affairs." The User Interfaces that are/will be appearing will help greatly in this regard.
---
From DSC:
Bizarre…at least for me in late April of 2023:
FaceTiming live with AI… This app came across the @ElunaAI Discord and I was very impressed with its responsiveness, natural expression and language, etc…

Feels like the beginning of another massive wave in consumer AI products.

…who's seen the movie HER? pic.twitter.com/By3dsew91Z

— Roberto Nickson (@rpnickson) April 26, 2023
---
Excerpt from Lore Issue #28: Drake, Grimes, and The Future of AI Music — from lore.com
Here's a summary of what you need to know:
The rise of AI-generated music has ignited legal and ethical debates, with record labels invoking copyright law to remove AI-generated songs from platforms like YouTube.
Tech companies like Google face a conundrum: should they take down AI-generated content, and if so, on what grounds?
Some artists, like Grimes, are embracing the change, proposing new revenue-sharing models and utilizing blockchain-based smart contracts for royalties.
The future of AI-generated music presents both challenges and opportunities, with the potential to create new platforms and genres, democratize the industry, and redefine artist compensation.
---
The Need for AI PD — from techlearning.com by Erik Ofgang
Educators need training on how to effectively incorporate artificial intelligence into their teaching practice, says Lance Key, an award-winning educator.
"School never was fun for me," he says, hoping that as an educator he could change that with his students. "I wanted to make learning fun."  This 'learning should be fun' philosophy is at the heart of the approach he advises educators take when it comes to AI. 
---
Coursera Adds ChatGPT-Powered Learning Tools — from campustechnology.com by Kate Lucariello
Excerpt:
At its 11th annual conference in 2023, educational company Coursera announced it is adding ChatGPT-powered interactive ed tech tools to its learning platform, including a generative AI coach for students and an AI course-building tool for teachers. It will also add machine learning-powered translation, expanded VR immersive learning experiences, and more.
Coursera Coach will give learners a ChatGPT virtual coach to answer questions, give feedback, summarize video lectures and other materials, give career advice, and prepare them for job interviews. This feature will be available in the coming months.
From DSC:
Yes…it will be very interesting to see how tools and platforms interact from this time forth. The term "integration" will take a massive step forward, at least in my mind.
---
On 03/28/2023, in 21st century, 24x7x365 access, Artificial Intelligence / Machine Learning / Deep Learning / Algorithms, Canada, change, content development, aggregation, repositories, copyright/ownership/NFTs, disruption, emerging technologies, experimentation, innovation, law schools, Legal operations, legal technologies, legislatures / government / legal, by Daniel Christian
GPT-4 is already disrupting the legal sector but what does it mean for your legal practice? I spoke a few ChatGPT experts. Thanks @scottastevenson @computational @DanLinna @lawdroid @tweetatpablo @colinlachance #legaltech #lawtwitter https://t.co/7Ecq71cRwa

— Julie Sobowale (@JulieSobowale) March 27, 2023
---
Also from Julie Sobowale, see:
Law's AI revolution is here — from nationalmagazine.ca
At least this much we know. Firms need to develop a strategy around language models.
---
Also re: legaltech, see:
Pioneers and Pathfinders: Richard Susskind — from seyfarth.com by J. Stephen Poor
In our conversation, Richard discusses the ways we should all be thinking about legal innovation, the challenges of training lawyers for the future, and the qualifications of those likely to develop breakthrough technologies in law, as well as his own journey and how he became interested in AI as an undergraduate student.
---
Also re: legaltech, see:
What ChatGPT And Generative AI Mean For Your Business? — from forbes.com by Gil Press [behind a paywall]
Excerpt:
Challenges abound with deploying AI in general but when it comes to generative AI, businesses face a "labyrinth of problems," according to Forrester: Generating coherent nonsense; recreating biases; vulnerability to new security challenges and attacks; trust, reliability, copyright and intellectual property issues. "Any fair discussion of the value of adopting generative AI," says Forrester, "must acknowledge its considerable costs. Training and re-training models takes time and money, and the GPUs required to run these workloads remain expensive."
As is always the case with the latest and greatest enterprise technologies, tools and techniques, the answer to "what's to be done?" boils down to one word: Learn. Study what your peers have been doing in recent years with generic AI. A good starting point is the just-published All-in On AI: How Smart Companies Win Big with Artificial Intelligence.
Also relevant/see:
Generative AI is here, along with critical legal implications — from venturebeat.com by Nathaniel Bach, Eric Bergner, and Andrea Del-Carmen Gonzalez
Excerpt:
With that promise comes a number of legal implications. For example, what rights and permissions are implicated when a GAI user creates an expressive work based on inputs involving a celebrity's name, a brand, artwork, and potentially obscene, defamatory or harassing material? What might the creator do with such a work, and how might such use impact the creator's own legal rights and the rights of others?
This article considers questions like these and the existing legal frameworks relevant to GAI stakeholders.
On 12/22/2022, in 21st century, Artificial Intelligence / Machine Learning / Deep Learning / Algorithms, copyright/ownership/NFTs, emerging technologies, innovation, law schools, Legal operations, legal reform, legal technologies, legislatures / government / legal, by Daniel Christian
NextGen Justice Tech: What regulatory reform could mean for justice tech — from thomsonreuters.com Kristen Sonday
Excerpts (emphasis DSC):
One year in, the Utah Supreme Court had approved 30 companies, including those that created initiatives to provide individuals help completing court forms and receiving legal advice via chatbot.
…
The ruling is monumental because it allows legal professionals to provide guidance on completing legal forms that might be applied to other areas of law, including through online tools that can reach exponentially more individuals.
"By ruling in favor of Upsolve, the Southern District of New York… established a new First Amendment right in America: the right for low-income families to receive free, vetted, and accountable legal advice from professionals who aren't lawyers," said Rohan Pavuluri, Upsolve's Co-Founder and CEO.
UChicago Medicine partners with legal aid lawyers to offer legal help to victims of violence — from abajournal.com by Debra Cassens Weiss
Excerpt:
The University of Chicago Medicine is working with Legal Aid Chicago to embed lawyers at the system's trauma center in Chicago's Hyde Park neighborhood to help victims of violence.
Legal AI: A Lawyer's New Best Friend? — from legaltechmonitor.com by Stephen Embry
Excerpt:
The real question AI poses for the legal profession, says Susskind, is to what extent machines can be used to reduce uncertainty posed by problems. The fundamental question, says Susskind, is thus what problems lawyers are currently trying to solve that machines can solve better and quicker. The lawyer's job in the future will be to focus on what clients really want: outcomes. Machines can't provide outcomes, only reduce the uncertainty surrounding the potential outcomes, according to Susskind.
What Does Copyright Say about Generative Models? Not much. — from oreilly.com by Mike Loukides
Excerpt:
Ultimately we need both solutions: fixing copyright law to accommodate works used to train AI systems, and developing AI systems that respect the rights of the people who made the works on which their models were trained. One can't happen without the other.
'Complicit bias' and 'lawfare' among top new legal terms in 2022 — from abajournal.com by Debra Cassens Weiss
Excerpt:
"Complicit bias" tops a list of new legal terms and expressions in 2022 compiled by law professors and academics who are on a committee for Burton's Legal Thesaurus.
Law360 has a story on the top new terms and their meanings. According to the story, "complicit bias" refers to "an institution or community's complicity in sustaining discrimination and harassment."
Law360 listed 10 top legal terms, including these:
Why 2023 Will Be The Year of AI + My First Music Video — from legallydisrupted.com by Zach Abramowitz
ChatGPT Did Not Write This Song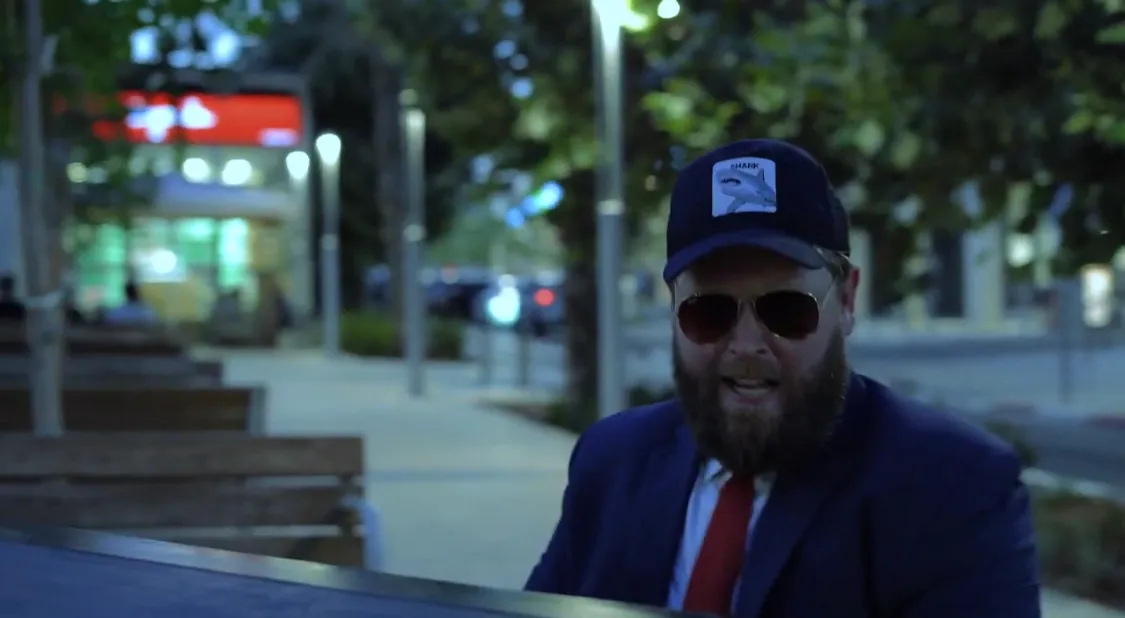 #ChatGPT is the future of #legaltech https://t.co/CzG5uNWAur #breathless cc @LexionAi

— Zach Abramowitz (@ZachAbramowitz) December 21, 2022
On 10/18/2022, in 21st century, art, Artificial Intelligence / Machine Learning / Deep Learning / Algorithms, copyright/ownership/NFTs, Daniel S. Christian, innovation, law schools, Legal operations, legal reform, legal technologies, legislatures / government / legal, pace of change, society, United States, by Daniel Christian
From DSC:
This is another area where the slow pace of the American legal system is having a negative effect. The American Bar Association and the majority of the law school graduates (i.e., those who passed the Bar and have been practicing law in one form or another) for the last 30 years have a lot to do with this situation. They have stimied innovation and have protected their turf — at the increasing expense of the American people. 
Online learning has been going on since the late 1990's, yet the ABA STILL doesn't let law schools have 100% online-based learning without their special consent. 
---
Artists say AI image generators are copying their style to make thousands of new images — and it's completely out of their control — from businessinsider.com by Beatrice Nolan
Excerpt:
OpenAI, a company founded by Elon Musk, just made its DALL-E image generator open to the public.
Artists say they work for years on their portfolios and people can now make copycat images in seconds.
But some AI companies argue that the new artworks are unique and can be copyrighted.
People are creating thousands of artworks that look like his using programs called AI-image generators, which use artificial intelligence to create original artwork in minutes or even seconds after a user types in a few words as directions.

Rutkowski's name has been used to generate around 93,000 AI images on one image generator, Stable Diffusion — making him a far more popular search term than Picasso, Leonardo Da Vinci, and Vincent van Gogh in the program.
On 10/04/2022, in 21st century, Blockchain, bots, collaboration, communications, copyright/ownership/NFTs, creativity, innovation, leadership, learning, learning ecosystem, new media literacies, pace of change, skills, technology (general), by Daniel Christian

From DSC:
The Ultimate List of 21-Century Skills – 2022 that's on that page lists fifty skills. Whew! That's a lot of skills. I doubt anyone will have them all. But the posting/infographic has a lot of fodder for further reflection and growth.