On 06/23/2017, in bots, business, communications, corporate / business world, corporate universities / corporate training, Daniel S. Christian, emerging technologies, experimentation, human-computer interaction (HCI), ideas, innovation, intelligent systems, intelligent tutoring, IT in HE, tools, workplace, by Daniel Christian
---
From DSC:
After reading the item below, I wondered:
Should technical communicators, trainers, and help desk personnel get trained on how to design and develop "workbots?"
---
Forget chatbots — you should create a workbot instead — from venturebeat.com by Oren Ariel; with thanks to Thomas Frey for his tweet on this
Excerpts (emphasis DSC):
But what about employee-to-company interaction through bots? Chatbots designed for the work environment, or workbots, could become the next step function in work productivity.
…
Workbots could be the cure for what's often called "app fatigue."
They work within the corporate messenger environment (such as Jabber, Skype for Business, Slack, and others) and respond to commands and questions in natural language, whether typed or dictated. They have access to all the corporate information needed to get the job done and can perform complex tasks across multiple systems. The workbot knows what tasks are executed in which back-end system, so the user doesn't have to know. Because bots rely on natural language processing (NLP) — the ability of humans to interact with computers using free-form language — workbots can help an employee get to the starting point quickly and without any training, in the same way a search engine would, and then help guide the user through the task in a step-by-step fashion.
Chat is no longer just about communication, it's about bringing the user information.
On 06/22/2017, in 21st century, business, career development, corporate / business world, corporate universities / corporate training, dangers of the status quo, disruption, future, professional development, training / L&D, trends, workplace, youth, by Daniel Christian
The future of work: Death of the single skill set in the age of automation — from forbes.com by Jeanne Meister
Excerpt:
The future of work is here today, and the nature of both manufacturing and knowledge jobs will never be the same. According to a McKinsey analysis of 2,000 different work activities across 800 occupations, automation will change virtually every job across all occupations. Specifically, McKinsey found that in about 60% of occupations, 30% of tasks could be handed over to robots and bots. "More occupations will change," the report concludes, "than will be automated away."
Other sources have predicted that automation of professional knowledge economy jobs in the United States will be more than 10 times as large as the number of manufacturing jobs automated to date.
So how does one prepare for this volatile, uncertain, complex, and ambiguous world of work? I believe by understanding a simple fact: across many jobs there is a "death of a single skill set," and what has made you employable today will not be enough to ensure you are employable tomorrow.
According to recent research by MIT,  90% of executives believe their businesses are being disrupted or reinvented by digital business models, and 70% believe they do not have the right skills.
On 06/17/2017, in 21st century, Blockchain, business, cloud-based computing / apps / other cloud-related, computer science, corporate / business world, credentialing, Daniel S. Christian, emerging technologies, experimentation, future, global / globalization, IBM, ideas, innovation, learner profiles, legislatures / government / legal, programming, workplace, by Daniel Christian
AIG teams with IBM to use blockchain for 'smart' insurance policy — from reuters.com by Suzanne Barlyn
Excerpt (emphasis DSC):
Insurer American International Group Inc has partnered with International Business Machines Corp to develop a "smart" insurance policy that uses blockchain to manage complex international coverage, the companies said on Wednesday.
AIG and IBM completed a pilot of a so-called "smart contract" multi-national policy for Standard Chartered Bank PLC which the companies said is the first of its kind using blockchain's digital ledger technology.
…
IBM has been partnering with leading companies in various industries, including Danish transport company Maersk, to create blockchain-based products that can streamline complex international dealings across sectors.
Blockchain technology, which powers the digital currency bitcoin, enables data sharing across a network of individual computers. It has gained worldwide popularity due to its usefulness in recording and keeping track of assets or transactions across all industries.
From DSC:
Why post this item? Because IBM and others are experimenting with and investing millions into blockchain-based technologies; and because the manner in which credentials are stored and recognized will most likely be significantly impacted by blockchain-based technologies. Earlier this year at the Next Generation Learning Spaces Conference in San Diego, I mentioned that this topic of blockchain-based technologies is something that should be on our radars within higher education.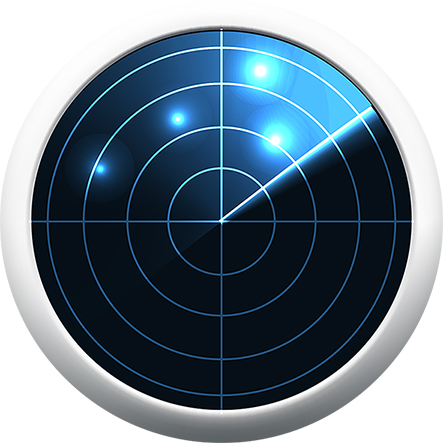 On 06/13/2017, in Artificial Intelligence / Machine Learning / Deep Learning, Asia, Australia, Canada, cognitive computing, collaboration, communications, corporate / business world, Daniel S. Christian, digital audio, education technology, emerging technologies, Europe, global / globalization, human-computer interaction (HCI), IBM, ideas, innovation, intelligent systems, intelligent tutoring, Languages and translation, learning from the living [class] room, Mobile technologies, MOOCs -- Massive Open Online Courses, Natural Language Processing (NLP), online learning, online tutoring, platforms, Technologies for your home, tools, UK, United States, user experience, UX, vendors, videoconferencing, voice recognition / voice enabled interfaces, web-based collaboration, workplace, by Daniel Christian
Australian start-up taps IBM Watson to launch language translation earpiece — from prnewswire.com
World's first available independent translation earpiece, powered by AI to be in the hands of consumers by July
Excerpts:
SYDNEY, June 12, 2017 /PRNewswire/ — Lingmo International, an Australian technology start-up, has today launched Translate One2One, an earpiece powered by IBM Watson that can efficiently translate spoken conversations within seconds, being the first of its kind to hit global markets next month.
…
Unveiled at last week's United Nations Artificial Intelligence (AI) for Good Summit in Geneva, Switzerland, the Translate One2One earpiece supports translations across English, Japanese, French, Italian, Spanish, Brazilian Portuguese, German and Chinese. Available to purchase today for delivery in July, the earpiece carries a price tag of $179 USD, and is the first independent translation device that doesn't rely on Bluetooth or Wi-Fi connectivity.
Lingmo International, an Australian technology start-up, has today launched Translate One2One, an earpiece powered by IBM Watson that can efficiently translate spoken conversations within seconds.
From DSC:
How much longer before this sort of technology gets integrated into videoconferencing and transcription tools that are used in online-based courses — enabling global learning at a scale never seen before? (Or perhaps NLP-based tools are already being integrated into global MOOCs and the like…not sure.) It would surely allow for us to learn from each other in a variety of societies throughout the globe.