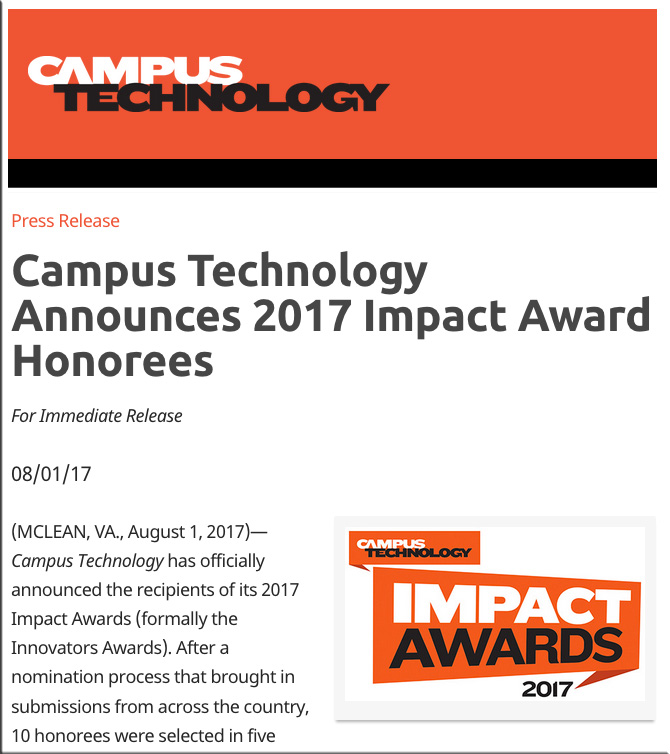 Campus Technology Announces 2017 Impact Award Honorees — from campustechnology.com
Excerpt:
"When you consider the use of technology in education, one of the most important factors is impact — how it benefits students, improves teaching, streamlines costs, contributes to the community, furthers the institutional mission, etc.," said Rhea Kelly, executive editor of Campus Technology. "These 10 projects are making a difference in higher education in variety of inspiring ways, and we are so pleased to recognize them with this year's Impact Awards."
From DSC:
I was a Member of the Review Board for this year's Impact Awards program. As such, I want to extend my sincere congratulations to these recipients! I also want to extend congratulations to the many other people/organizations who — though they didn't win an award this year — are doing some great work out there as well!