On 09/14/2021, in colleges, community colleges, content development, digital learning, faculty, higher education, ideas, instructional design, learning, learning ecosystem, Learning Experience Design, online learning, strategy, teaching & learning, teaching online, United States, universities, using teams, by Daniel Christian
Using a Systems Approach to Build a World-Class Online Program — from onlinelearningconsortium.org by Dr. Michele Norton and Dr. Ben Zoghi, Texas A&M University
In this blog, we unpack some of our insights and capitalize on them as we take a systems approach to continue building a world-class online program.
Excerpt:
Insight 1: Shifting from Assigning Tasks to Developing Collaborative Partnerships
We often create to-do lists for all the aspects of our online course: the videos, the articles, the quizzes, putting it on the LMS, etc. We forget that they all go together to create one learning experience for our students.
The person who edits the videos has ideas you may never have thought of, even if they are not experts in your content. Thoughts are everywhere; you have to value each person that has a hand in the process and be open to building a collaborative partnership instead of navigating a transactional checklist.
On 08/22/2021, in 21st century, 24x7x365 access, Daniel S. Christian, digital learning, distance education, education, education technology, educational games / serious games, elearning, faculty, freelancing, future, future of higher education, game-changing environment, generational differences, heutagogy, higher education, homeschooling/homeschoolers, ideas, innovation, learning, learning ecosystem, Learning from the Living [Class] Room, marketplaces, online learning, online media, platforms, vision/possibilities, workplace, by Daniel Christian
From DSC:
Speaking of learning-related platforms…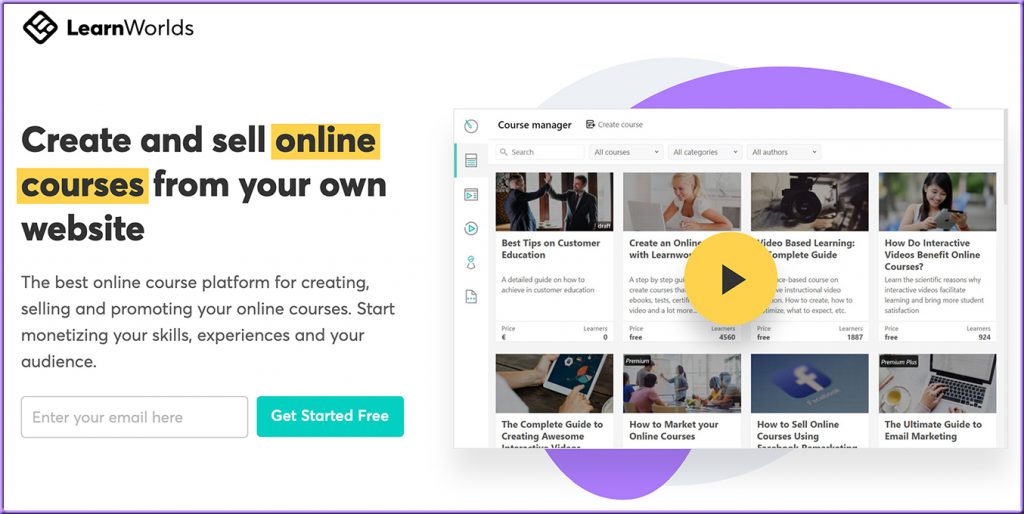 #learning #platforms #learningfromthelivingclassroom #onlinelearning #reinvent #education #lifelonglearning #vision #heutagogy #learningexperiencedesign
On 08/06/2021, in adjunct faculty, adult learning, corporate / business world, corporate universities / corporate training, elearning, faculty, learning, Learning Experience Design, learning theories, pedagogy, podcasting, student teaching/teacher education, teachers, teaching & learning, training / L&D, by Daniel Christian
Elaboration Strategies That Benefit Learning — from theelearningcoach.com by Connie Malamed
Excerpt:
Although retrieval practice and spaced learning may be more well-known, elaboration is an instructional strategy worth our attention. Elaboration strategies refer to the many ways of connecting prior knowledge to what someone has newly learned. This has the potential to make the new material more memorable and meaningful.
We all know that new learning requires a foundation of prior knowledge. Elaboration techniques give people opportunities to make the connections stronger. In the book Make It Stick, the authors write, "The more you can explain about the way your new learning relates to your prior knowledge, the stronger your grasp of the new learning will be, and the more connections you create that will help you remember it later." (Listen to my conversation with one of the authors of Make It Stick.)
On 07/30/2021, in A/V -- audio/visual, active learning, algorithms, Artificial Intelligence / Machine Learning / Deep Learning, attention, Augmented Reality (AR), communications, communities of practice, Daniel S. Christian, education technology, emerging technologies, engagement / engaging students, face-to-face, faculty, higher education, ideas, innovation, learning, learning agents, learning ecosystem, Learning Experience Design, learning hubs & pods, learning spaces, Natural Language Processing (NLP), online learning, participation, platforms, presentations, teaching & learning, United States, user experience (UX), vendors, vision/possibilities, visualizing information, voice recognition / voice enabled interfaces, web-based collaboration, XR - extended reality, by Daniel Christian
Will AR glasses provide this type of information in real-time? #AI, #NLP, smartclassrooms #edtech [Christian]
.
DSC:Modified image which was originally from Minerva.com > Forum Learning Environment