On 01/07/2019, in algorithms, Amazon, Apple, Artificial Intelligence / Machine Learning / Deep Learning, business, change, computer science, corporate / business world, dangers of the status quo, emerging technologies, engineering, entrepreneurship, ethics, future, game-changing environment, Google, hearts -- matters of the heart, IBM, ideas, intelligent systems, Law Schools, leadership, legislatures / government / legal, Microsoft, morals/values, pace of change, platforms, policy, political science, society, sociology, Technologies for your home, technology (general), the downsides of technology, trends, United States, vendors, workplace, by Daniel Christian
Big tech may look troubled, but it's just getting started — from nytimes.com by David Streitfeld
Excerpt:
SAN JOSE, Calif. — Silicon Valley ended 2018 somewhere it had never been: embattled.
Lawmakers across the political spectrum say Big Tech, for so long the exalted embodiment of American genius, has too much power. Once seen as a force for making our lives better and our brains smarter, tech is now accused of inflaming, radicalizing, dumbing down and squeezing the masses. Tech company stocks have been pummeled from their highs. Regulation looms. Even tech executives are calling for it.
…
The expansion underlines the dizzying truth of Big Tech: It is barely getting started.
"For all intents and purposes, we're only 35 years into a 75- or 80-year process of moving from analog to digital," said Tim Bajarin, a longtime tech consultant to companies including Apple, IBM and Microsoft. "The image of Silicon Valley as Nirvana has certainly taken a hit, but the reality is that we the consumers are constantly voting for them."
Big Tech needs to be regulated, many are beginning to argue, and yet there are worries about giving that power to the government.
…
Which leaves regulation up to the companies themselves, always a dubious proposition.
On 01/02/2019, in blogs / blogging, communications, content development, digital audio, digital video, education technology, podcasting, Technologies for your home, tools, by Daniel Christian
Best camera for vlogging 2019: 10 perfect choices tested — from techradar.com by Matthew Richards
Here are our top 10 vlogging camera picks
From DSC:
Also, with a different kind of camera in mind…and with a shout out to Mr. Charles Mickens (CIO / Associate Dean of Innovation and Technology at the WMU-Cooley Law School) see the amazing Light L16 Camera:
A Little Bit of Light from light on Vimeo.
On 12/31/2018, in 21st century, 24x7x365 access, A/V -- audio/visual, algorithms, Artificial Intelligence / Machine Learning / Deep Learning, Asia, Australia, Canada, corporate / business world, dangers of the status quo, Daniel S. Christian, digital photography, digital video, emerging technologies, ethics, Europe, future, game-changing environment, generational differences, global / globalization, human-computer interaction (HCI), ideas, India, intelligent systems, internet, Law Schools, leadership, legislatures / government / legal, machine-to-machine communications, Michigan, morals/values, pace of change, platforms, society, sociology, Technologies for your home, technology (general), the downsides of technology, tools, trends, UK, United States, vendors, by Daniel Christian
Facial recognition has to be regulated to protect the public, says AI report — from technologyreview.com by Will Knight
The research institute AI Now has identified facial recognition as a key challenge for society and policymakers—but is it too late?
Excerpt (emphasis DSC):
Artificial intelligence has made major strides in the past few years, but those rapid advances are now raising some big ethical conundrums.
Chief among them is the way machine learning can identify people's faces in photos and video footage with great accuracy. This might let you unlock your phone with a smile, but it also means that governments and big corporations have been given a powerful new surveillance tool.
A new report from the AI Now Institute (large PDF), an influential research institute based in New York, has just identified facial recognition as a key challenge for society and policymakers.
Also see:
EXECUTIVE SUMMARY
At the core of the cascading scandals around AI in 2018 are questions of accountability: who is responsible when AI systems harm us? How do we understand these harms, and how do we remedy them? Where are the points of intervention, and what additional research and regulation is needed to ensure those interventions are effective? Currently there are few answers to these questions, and the frameworks presently governing AI are not capable of ensuring accountability. As the pervasiveness, complexity, and scale of these systems grow, the lack of meaningful accountability and oversight – including basic safeguards of responsibility, liability, and due process – is an increasingly urgent concern.
Building on our 2016 and 2017 reports, the AI Now 2018 Report contends with this central
problem and addresses the following key issues:
The growing accountability gap in AI, which favors those who create and deploy these
technologies at the expense of those most affected
The use of AI to maximize and amplify surveillance, especially in conjunction with facial
and affect recognition, increasing the potential for centralized control and oppression
Increasing government use of automated decision systems that directly impact individuals and communities without established accountability structures
Unregulated and unmonitored forms of AI experimentation on human populations
The limits of technological solutions to problems of fairness, bias, and discrimination
Within each topic, we identify emerging challenges and new research, and provide recommendations regarding AI development, deployment, and regulation. We offer practical pathways informed by research so that policymakers, the public, and technologists can better understand and mitigate risks. Given that the AI Now Institute's location and regional expertise is concentrated in the U.S., this report will focus primarily on the U.S. context, which is also where several of the world's largest AI companies are based.
From DSC:
As I said in this posting, we need to be aware of the emerging technologies around us. Just because we can, doesn't mean we should. People need to be aware of — and involved with — which emerging technologies get rolled out (or not) and/or which features are beneficial to roll out (or not).
One of the things that's beginning to alarm me these days is how the United States has turned over the keys to the Maserati — i.e., think an expensive, powerful thing — to youth who lack the life experiences to know how to handle such power and, often, the proper respect for such power. Many of these youthful members of our society don't own the responsibility for the positive and negative influences and impacts that such powerful technologies can have (and the more senior execs have not taken enough responsibility either)!
If you owned the car below, would you turn the keys of this ~$137,000+ car over to your 16-25 year old? Yet that's what America has been doing for years. And, in some areas, we're now paying the price.
The corporate world continues to discard the hard-earned experience that age brings…as they shove older people out of the workforce. (I hesitate to use the word wisdom…but in some cases, that's also relevant/involved here.) Then we, as a society, sit back and wonder how did we get to this place?
Even technologists and programmers in their 20's and 30's are beginning to step back and ask…WHY did we develop this application or that feature? Was it — is it — good for society? Is it beneficial? Or should it be tabled or revised into something else?
Below is but one example — though I don't mean to pick on Microsoft, as they likely have more older workers than the Facebooks, Googles, or Amazons of the world. I fully realize that all of these companies have some older employees. But the youth-oriented culture in American today has almost become an obsession — and not just in the tech world. Turn on the TV, check out the new releases on Netflix, go see a movie in a theater, listen to the radio, cast but a glance at the magazines in the check out lines, etc. and you'll instantly know
what I mean.
In the workplace, there appears to be a bias against older employees as being less innovative or tech-savvy — such a perspective is often completely incorrect. Go check out LinkedIn for items re: age discrimination…it's a very real thing. But many of us over the age of 30 know this to be true if we've lost a job in the last decade or two and have tried to get a job that involves technology.
Microsoft argues facial-recognition tech could violate your rights — from finance.yahoo.com by Rob Pegoraro
Excerpt (emphasis DSC):
On Thursday, the American Civil Liberties Union provided a good reason for us to think carefully about the evolution of facial-recognition technology. In a study, the group used Amazon's (AMZN) Rekognition service to compare portraits of members of Congress to 25,000 arrest mugshots. The result: 28 members were mistakenly matched with 28 suspects.
The ACLU isn't the only group raising the alarm about the technology. Earlier this month, Microsoft (MSFT) president Brad Smith posted an unusual plea on the company's blog asking that the development of facial-recognition systems not be left up to tech companies.
Saying that the tech "raises issues that go to the heart of fundamental human rights protections like privacy and freedom of expression," Smith called for "a government initiative to regulate the proper use of facial recognition technology, informed first by a bipartisan and expert commission."
But we may not get new laws anytime soon.
Just because we can…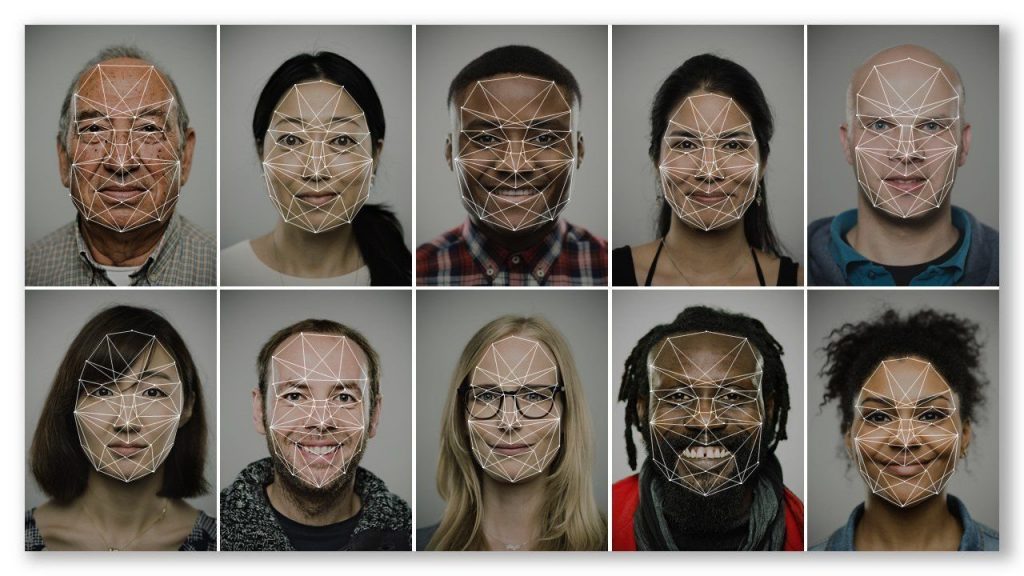 On 12/31/2018, in 21st century, algorithms, Amazon, Artificial Intelligence / Machine Learning / Deep Learning, computer science, convergence, digital audio, future, Google, human-computer interaction (HCI), innovation, interactivity, music, Natural Language Processing (NLP), society, Technologies for your home, tools, trends, usability, user experience (UX), voice recognition / voice enabled interfaces, by Daniel Christian
Smart speakers hit critical mass in 2018 — from techcrunch.com by Sarah Perez
Excerpt (emphasis DSC):
We already know Alexa had a good Christmas — the app shot to the top of the App Store over the holidays, and the Alexa service even briefly crashed from all the new users. But Alexa, along with other smart speaker devices like Google Home, didn't just have a good holiday — they had a great year, too. The smart speaker market reached critical mass in 2018, with around 41 percent of U.S. consumers now owning a voice-activated speaker, up from 21.5 percent in 2017.
In the U.S., there are now more than 100 million Alexa-enabled devices installed — a key milestone for Alexa to become a "critical mass platform," the report noted.
On 12/28/2018, in 21st century, algorithms, Amazon, Artificial Intelligence / Machine Learning / Deep Learning, business, data mining, emerging technologies, ethics, future, Google, higher education, ideas, innovation, intelligent systems, Law Schools, leadership, legislatures / government / legal, platforms, policy, political science, society, Technologies for your home, technology (general), the downsides of technology, tools, trends, vendors, vision, workplace, by Daniel Christian
5 influencers predict AI's impact on business in 2019 — from martechadvisor.com by Christine Crandell
Excerpt:
With Artificial Intelligence (AI) already proving its worth to adopters, it's not surprising that an increasing number of companies will implement and leverage AI in 2019. Now, it's no longer a question of whether AI will take off. Instead, it's a question of which companies will keep up. Here are five predictions from five influencers on the impact AI will have on businesses in 2019, writes Christine Crandell, President, New Business Strategies.
Should we be worried about computerized facial recognition? — from newyorker.com by David Owen
The technology could revolutionize policing, medicine, even agriculture—but its applications can easily be weaponized.
Facial-recognition technology is advancing faster than the people who worry about it have been able to think of ways to manage it. Indeed, in any number of fields the gap between what scientists are up to and what nonscientists understand about it is almost certainly greater now than it has been at any time since the Manhattan Project. 
From DSC:
This is why law schools, legislatures, and the federal government need to become much more responsive to emerging technologies. The pace of technological change has changed. But have other important institutions of our society adapted to this new pace of change?
Andrew Ng sees an eternal springtime for AI — from zdnet.com by Tiernan Ray
Former Google Brain leader and Baidu chief scientist Andrew Ng lays out the steps companies should take to succeed with artificial intelligence, and explains why there's unlikely to be another "AI winter" like in times past.
Google Lens now recognizes over 1 billion products — from venturebeat.com by Kyle Wiggers with thanks to Marie Conway for her tweet on this
Excerpt:
Google Lens, Google's AI-powered analysis tool, can now recognize over 1 billion products from Google's retail and price comparison portal, Google Shopping. That's four times the number of objects Lens covered in October 2017, when it made its debut.
Aparna Chennapragada, vice president of Google Lens and augmented reality at Google, revealed the tidbit in a retrospective blog post about Google Lens' milestones.
Amazon Customer Receives 1,700 Audio Files Of A Stranger Who Used Alexa — from npr.org by Sasha Ingber
Excerpt:
When an Amazon customer in Germany contacted the company to review his archived data, he wasn't expecting to receive recordings of a stranger speaking in the privacy of a home.
The man requested to review his data in August under a European Union data protection law, according to a German trade magazine called c't. Amazon sent him a download link to tracked searches on the website — and 1,700 audio recordings by Alexa that were generated by another person.
"I was very surprised about that because I don't use Amazon Alexa, let alone have an Alexa-enabled device," the customer, who was not named, told the magazine. "So I randomly listened to some of these audio files and could not recognize any of the voices."
On 12/20/2018, in A/V -- audio/visual, adjunct faculty, algorithms, Artificial Intelligence / Machine Learning / Deep Learning, colleges, community colleges, Daniel S. Christian, education technology, emerging technologies, face-to-face, faculty, future, future of higher education, human-computer interaction (HCI), ideas, innovation, intelligent systems, learning, learning ecosystem, learning from the living [class] room, learning hubs, learning spaces, machine-to-machine communications, multimedia, Natural Language Processing (NLP), Near Field Communication (NFC), personalized/customized learning, platforms, smart classrooms, teachers, teaching & learning, Technologies for your home, technology (general), tools, universities, user experience (UX), vision, by Daniel Christian
From DSC:
When a professor walks into the room, the mobile device that the professor is carrying notifies the system to automatically establish his or her preferred settings for the room — and/or voice recognition allows a voice-based interface to adjust the room's settings:
The lights dim to 50%

The projector comes on

The screen comes down

The audio is turned up to his/her liking

The LMS is logged into with his/her login info and launches the class that he/she is teaching at that time of day

The temperature is checked and adjusted if too high or low

Etc.