Google Tools and Activities for Art Education — from techlearning.com by Eric Curts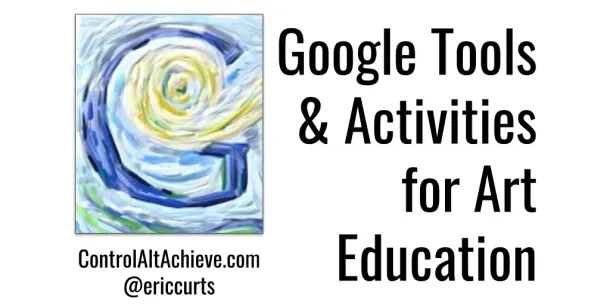 .
Although there is no replacement for getting your hands dirty with finger paints, technology can offer many ways for students to be creative when making art. In addition to creativity, technology can also allow students to explore and learn about art in new and engaging ways.
Some of the best free digital art tools are those from Google that help educators and students with teaching, learning, exploring, and creating art. The wide range of tools and activities available provide nearly infinite possibilities.
Also relevant/see:
And speaking of tools, also see:
Soundtrap: How To Use it to Teach — from techlearning.com by Luke Edwards
Soundtrap is the recording studio for students and teachers that could help in class and beyond
Soundtrap is a music production tool that is designed for use in education. That means a full-on mixing and sound production studio experience, but one that is accessible for students grade six and up.

Since this is relatively simple to use and is available in app as well as web formats, it is highly accessible for both in-class and personal devices.

This tool offers a way to spark creativity in students and a method to help experiment with music that can inspire those new to this world, or enable more experienced students to create complex and explorative music. 
---
Also relevant/see:
BREAKING: YouTube announced a suite of AI tools for creators! From a dedicated video editing app and AI language dubbing to AI video generation and ideation. Here's the TL;DR:

1. AI Video with Dream Screen – Visually transport yourself anywhere by typing a prompt. This new… pic.twitter.com/fCPSc87IKq

— Bilawal Sidhu (@bilawalsidhu) September 21, 2023