Young Black Males, Learning, and Video Games — from dmlcentral.net by Whitney Burke
.
On 08/17/2011, in Augmented Reality (AR), digital learning, education technology, educational games / serious games, Google, higher education, mobile learning, mobile technologies, research, by Daniel Christian
MIT launches Center for Mobile Learning with support from Google — from readwriteweb.com by Jon Mitchell
Excerpt:
The Massachusetts Institute of Technology has announced the creation of a new Center for Mobile Learning. The center will be housed at the MIT Media Lab. Google supported the creation of the center with a grant from Google University Relations. The center's first project will be the adoption and further development of App Inventor for Android, a do-it-yourself tool for building apps for Google's Android mobile OS with no programming skills required.
From the announcement
The Center, housed at the Media Lab, will focus on the design and study of new mobile technologies and applications, enabling people to learn anywhere anytime with anyone. Research projects will explore location-aware learning applications, mobile sensing and data collection, augmented reality gaming, and other educational uses of mobile technologies.
10 gaming trends that are transforming higher ed — onlinecolleges.net
Excerpt:
Video games don't always enjoy the greatest of reputations, though their ubiquity and decade-spanning permanence keeps garnering them more and more mainstream acceptance as years tick past — to the point where many academics and institutes of higher education open their arms to their learning potential. While these digital technologies only trickle slowly into college and university classrooms, it seems as if they won't be exiting anytime soon. Whether trendy, soon-to-be-trendy or a possible future trend, some of the amazing ways education professionals use video games definitely deserve consideration.
Above resource from:
Addendums later on 7/19:
On 06/07/2011, in 21st century, A/V -- audio/visual, Apple, computer science, creativity, digital learning, digital storytelling, education technology, educational games / serious games, emerging technologies, engagement / engaging students, future, innovation, interactivity, mobile learning, mobile technologies, multi-touch, multimedia, participation, platforms, programming, television, transmedia, by Daniel Christian
Apple's new video regarding their iOS 5 operating system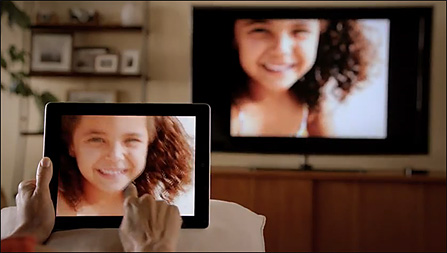 From DSC:
I have it that these technologies will be used for educationally-related purposes/materials as well; including digital storytelling, transmedia storytelling, transmedia-based interactive/participative educational materials and more.
On 03/16/2011, in 21st century, creativity, Daniel S. Christian, educational games / serious games, ideas, innovation, lifelong learning, love of learning, mobile technologies, passions, play, by Daniel Christian
From DSC:
The incredible potential of location-aware educational materials, which could greatly enable a student to pursue their passions.
The other day, I was talking to my son after he had just finished playing a Wii-based football game. As we were talking, the situation made me reflect upon the power* that could come into play when a game/resource knows your (general) location. For example, in this NFL-based game, the system might ask if my son wants the Detroit Lions involved in the game. If he said yes, then the system might ask if my son were interested in knowing more about the Detroit Lines upcoming schedule. Again, if he answers in the affirmative, the system could provide a link to instantly take him to that information.

Now…take that same concept into the world of education, as a student attempts to pursue her passions, interests, and gifts. If she's using a device that is teaching her how to draw, the "game" might present a list of art shows and exhibits in her area, along with information on how to get tickets to such events. In this manner, she could feed her passion. Such applications could open up a network of opportunities — in real-time — and present to a student what's currently happening around them that could further involve them in the very thing that they are working with at that time (be it music, art, math, physics, or whatever discipline that's involved). This is especially powerful if one were traveling or on a field trip.
Museums and educational institutions could tag their events so that such software goes out looking for such information and would bring such information back to the "game".

It seems to me that if such technologies uncover chances to further one's passion, the student will develop more of a love for learning. If a student develops a love for learning, the chances are better that that person will become a lifelong learner.

My bet? Some pretty cool teaching and learning times are ahead…
.

* I realize there are reflections going on in my mind — and others' minds as well — that such power needs to be taken seriously, responsibly…and not abused from a commercial standpoint nor from a security standpoint. Software may even be needed to absolutely block such inquiries — but if we get to that point, we've let the bad apples out there control everything…again.