Broadband satellite network gets funding for 2013 launch — from wired.co.uk by Mark Brown
On 11/16/2010, in corporate / business world, digital audio, digital learning, digital video, disruption, distance education, education technology, emerging technologies, online learning, telepresence, tools, vendors, videoconferencing, web-based collaboration, workplace, by Daniel Christian
What is the New Workspace? — from Cisco by John Gaudin
Take wikis, videos, phone calls, document sharing, same time editing, application sharing, messaging, conferencing, workflow, think of all aspects of your work and imagine it digital and integrated with any other tool you'd use, accessed from any device regardless of operation system and location.  Is your workspace really the device you're on, or is it what that device ultimately connects into and enables you to do?
Telepresence comes home, but it likely won't come cheap — fron CNN.com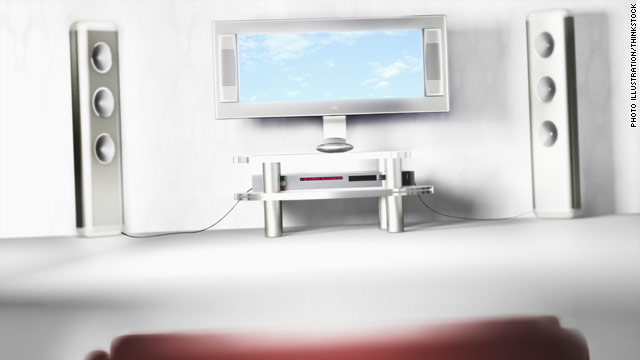 .
From DSC:
We'll have to see what happens to pricing models here…I'm not so sure that prices will be high for long (if that's even going to be true at all given the myriad of options that are already unfolding).
Also, other relevant items/announcements from today:
Citrix Unveils GoToMeeting with HDFaces™: Integrated HD Video Conferencing
GoToMeeting, GoToWebinar and GoToTraining to include High-Definition Video Conferencing
SPIRIT DSP Launches VideoMost.com for Mass Market Multi-point Web Video Conferencing
Software-only HD Video Conferencing Product Available for Immediate Licensing and Re-branding to Help Internet Service Providers and Hosting & Cloud Providers Compete with Skype, WebEx and Google
Home video conferencing system forces you to clean up your act — from dvice.com
On 08/10/2010, in 21st century, digital learning, disruption, education technology, emerging technologies, learning theories, telepresence, tools, videoconferencing, web-based collaboration, by Daniel Christian
Here are some slides from a Cisco WebEx presentation by Marcus Lim
.
.
.
.
.
. .
On 06/10/2010, in digital audio, digital video, disruption, game-changing environment, IT in HE, multimedia, online media, telecommunications, telepresence, videoconferencing, web-based collaboration, by Daniel Christian
InfoComm 2010: Rich media driving the 'Evolution of the Network,' Cisco exec declares — from The Journal
"Just looking at what's going on on networks around the world, it's incredible. Traffic is literally exploding on networks," de Beer told InfoComm attendees. "[Networks of the past were built] around data and [were] optimized for Web traffic. In just two or three years from now, when 90 percent of traffic is video, those networks will have to look fundamentally different."
De Beer is predictably bullish on video and, especially, telepresence. Earlier this quarter Cisco completed a $3.3 billion buyout of videoconferencing and telepresence solutions provider Tandberg to help it stake a claim in what Cisco has estimated to be a $34 billion market for collaborative technologies.
He pointed to a future for collaboration that make it easier for users to create and manipulate rich media and for IT departments to deliver these technologies while also cutting back on the need for end-user support.
He added: "When it comes to rich human interactions, being able to easily create, find, share, consume, and manage content is very important. And we believe the network, what we now term as 'medianet,' which you should think of as the evolution of the network that is ready for rich media,… will play a very important part."
Is it Real or is it Telepresence? — from the electronic papyrus blog
"When Mike Derocher, the Experience Design Manager for HP in Corvallis, Oregon invited us to see a demonstration of their Halo telepresence system, I wondered how this might be relevant to our work in financially strapped higher education. But the demonstration convinced me that the technology of telepresence is on a vector to a whole new landscape of possibilities for collaboration and learning; and despite it's current high price tag, it's sending us an echo from the future."