On 10/28/2011, in 21st century, 24x7x365 access, A/V -- audio/visual, accessibility, Artificial Intelligence / Machine Learning / Deep Learning, assistive technologies, Augmented Reality (AR), cloud-based computing / apps / other cloud-related, collaboration, communications, convergence, corporate / business world, creativity, digital audio, digital learning, digital storytelling, digital textbooks, digital video, e-books, e-readers, education technology, educational games / serious games, elearning, emerging technologies, engagement / engaging students, future, homeschooling/homeschoolers, human-computer interaction (HCI), innovation, intelligent systems, interactivity, interface design, internet, learning ecosystem, Learning from the Living [Class] Room, lifelong learning, machine-to-machine communications, Microsoft, mirroring and/or multiple devices, mobile learning, mobile technologies, multi-touch, multimedia, Near Field Communication (NFC), new media literacies, online learning, online media, personalized/customized learning, reinvent, tablets, technologies for your home, technology (general), television, tools, transmedia, trends, ubiquitous learning, user experience (UX), user interface design, videoconferencing, vision, visualizing information, web-based collaboration, by Daniel Christian
Who will win the cloud war? Apple vs. Google vs. Microsoft — from TechNewsDaily.com by Dan Howley, LAPTOP Staff Writer
Excerpt:
Defining the Cloud
Although the cloud and the various services it supports have been around for quite some time, tech companies have done a fairly poor job of explaining exactly what the cloud is. "When you say cloud services, it's pretty broad," explained Michael Gartenberg, research director with the technology research firm Gartner. "Are you talking about digital lockers? Are you talking about cloud-based applications? Streaming music services? Cloud sort of becomes one of those catch-all phrases that becomes hard to define."
In truth, the cloud is a nebulous term to describe the Internet and the various ways it can be leveraged by users.
For example, cloud storage allows users to upload and access their data via the web, much like an Internet-connected hard drive. When you upload a document or photo to Dropbox, you are storing it on the company's servers, which allows you to access your files from any computer. Playing a game on Facebook? That also uses the cloud as a backbone.
Cloud-based applications, such as Google's Docs productivity suite and online music services such as Grooveshark and Pandora, give users access to programs that they previously would have had to install on their PC. Such services save precious resources on users' computers. However, most of these cloud apps require an active Internet connection. If you're offline, for the most part you're out of luck.
On 08/30/2011, in 21st century, 3D, A/V -- audio/visual, architecture, computer science, digital learning, emerging technologies, human-computer interaction (HCI), learning spaces, machine-to-machine communications, Microsoft, mirroring and/or multiple devices, multi-touch, smart classrooms, vendors, by Daniel Christian
On 08/26/2011, in 21st century, 3D, A/V -- audio/visual, Augmented Reality (AR), computer science, digital audio, digital storytelling, digital video, emerging technologies, human-computer interaction (HCI), Microsoft, personalized/customized learning, by Daniel Christian
Also see: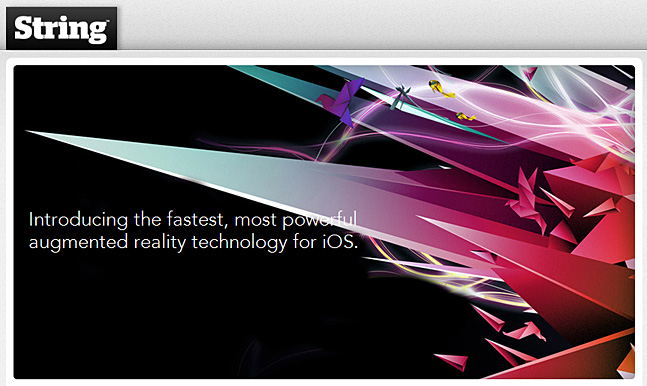 Above items originally/ultimately from:
Microsoft unveils Windows 8 (video) — from Engadget.com by Sean Hollister
Excerpts:
We're live from Microsoft Windows president Steven Sinofsky's keynote at D9, and there's something rather exciting on stage — a pair of experimental Windows 8 dev boards running an OS that looks very much like Windows Phone 7's Metro UI. All Things D actually sat down with the man earlier today and got a sneak peek at what to expect starting with the live tiled screen you see above — and yes, like Windows Phone 7, this OS is designed for touch.
There'll be two kinds of applications for Windows 8, one that runs in a traditional desktop, and the other pseudo-mobile apps based on HTML5 and Javascript, but both environments — rather, the entire OS — have been designed from the ground up for touchscreen use. Keyboard and mouse will still be options for both sets of programs, but there are multiple virtual sets of keys for different form factors, including a split keyboard for vertical slate use. Multitasking is simply a matter of swiping running apps into the center of the screen, and you can pull windows partway to "snap" them in place alongside other windows — even mixing and matching traditional desktop programs with web apps simultaneously (like Twitter alongside your spreadsheet). There's a new version of Internet Explorer 10 (which runs Silverlight) and an app store built into the touchscreen interface, along with integrated services like Office 365. Microsoft says the new OS will run on laptops, tablets and desktops when it appears — whenever that might be.
Microsoft Finally Officially Unveils Windows 8, and It's Radically Different — from ReadWriteWeb
Windows 8 Revealed: Microsoft Transforms Windows For The Post-PC Era — from Forester by Sarah Rotman Epps
AnatOnMe projects patients' insides onto their outsides — from gizmag.com by Paul Ridden
Excerpt:
A team at Microsoft's research wing has developed a working prototype of a system that may help to encourage physical injury sufferers to do their exercises by giving them a clearer understanding of what's going on. A therapist would use the device to project a series of graphics of underlying bone, muscle tissue, tendons or nerves directly onto the body of a patient to help explain the nature of the injury and prescribe effective treatment. The device can also take photos during a consultation, which can be subsequently reviewed or printed out as a memory aid for the patient.
How to create accessible Microsoft Office files — from The Chronicle by Cory Bohon
Whenever you are creating content for mass consumption (be it students, co-workers, or the Web), you should consider the accessibility of what you are creating. For example, if your content has audio, have you created a transcript or captions so that deaf people can access it? If your content has important visual information, have you formatted this information in a way that is compatible with the assistive technology used by people who are blind or have low vision?
GoTo Meeting, Centra, Wimba, and other web conferencing solutions…be afraid, be very afraid — from Kaplan EduNeering by Karl Kapp
Excerpt:
PowerPoint is slowly starting to broaden its capabilities and will, I predict, soon infringe on some well known software applications in the field of e-learning such as…web conferencing tools (and others).
This video is one of the first inroads PowerPoint is making into the Web Conferencing software and I don't think they are going to stop here.
Will it be PowerPoint 2014 with full capabilities and robust conferencing, when will they announce a more robust authoring capability? Will PowerPoint ever be SCORM compliant…..?
Microsoft sides with Apple on H.264 Video, leaving Google in the cold — from FastCompany.com by Kit Eaton
.
Apple U / Cisco U / Google U / Microsoft U — from Inside Higher Ed by Joshua Kim
10 Ideas and Reasons for an Apple, Cisco, Google and Microsoft University…
From DSC:
I always appreciate Joshua Kim's innovative, creative, outside-the-box thinking.