From DSC:
The other day, I created/posted the top graphic below. Take the concepts below — hook them up to engines that use cloud-based learner profiles — and you have some serious potential for powerful, global, ubiquitous learning! A touch-sensitive panel might be interesting here as well.
Come to think of it, add social networking, videoconferencing, and web-based collaboration tools — the power to learn would be quite impressive.  Multimedia to the nth degree.
Then add to that online marketplaces for teaching and learning — where you can be both a teacher and a learner at the same time — hmmm…

.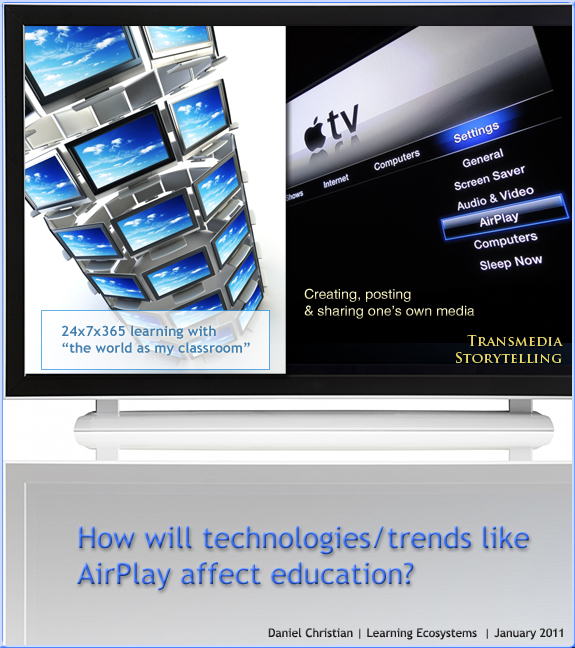 .
From DSC:
Then today, I saw Cisco's piece on their Videoscape product line! Check it out!
.

.
.
.
.
.