The case for a next generation learning platform — from campustechnology.com by Mary Grush & Daniel Christian
Excerpt (emphasis DSC):
Grush: Then what are some of the implications you could draw from metrics like that one?
Christian: As we consider all the investment in those emerging technologies, the question many are beginning to ask is, "How will these technologies impact jobs and the makeup of our workforce in the future?"
While there are many thoughts and questions regarding the cumulative impact these technologies will have on our future workforce (e.g., "How many jobs will be displaced?"), the consensus seems to be that there will be massive change.
Whether our jobs are completely displaced or if we will be working alongside robots, chatbots, workbots, or some other forms of AI-backed personal assistants, all of us will need to become lifelong learners — to be constantly reinventing ourselves. This assertion is also made in the aforementioned study from McKinsey: "AI promises benefits, but also poses urgent challenges that cut across firms, developers, government, and workers. The workforce needs to be re-skilled to exploit AI rather than compete with it…"
A side note from DSC:
I began working on this vision prior to 2010…but I didn't officially document it until 2012.
Learning from the Living [Class] Room:
A global, powerful, next generation learning platform
What does the vision entail?
A new, global, collaborative learning platform that offers more choice, more control to learners of all ages – 24×7 – and could become the organization that futurist Thomas Frey discusses here with Business Insider:
"I've been predicting that by 2030 the largest company on the internet is going to be an education-based company that we haven't heard of yet," Frey, the senior futurist at the DaVinci Institute think tank, tells Business Insider.
A learner-centered platform that is enabled by – and reliant upon – human beings but is backed up by a powerful suite of technologies that work together in order to help people reinvent themselves quickly, conveniently, and extremely cost-effectively
A customizable learning environment that will offer up-to-date streams of regularly curated content (i.e., microlearning) as well as engaging learning experiences
Along these lines, a lifelong learner can opt to receive an RSS feed on a particular topic until they master that concept; periodic quizzes (i.e., spaced repetition) determines that mastery. Once mastered, the system will ask the learner whether they still want to receive that particular stream of content or not.
A Netflix-like interface to peruse and select plugins to extend the functionality of the core product
An AI-backed system of analyzing employment trends and opportunities will highlight those courses and streams of content that will help someone obtain the most in-demand skills
A system that tracks learning and, via Blockchain-based technologies, feeds all completed learning modules/courses into learners' web-based learner profiles
A learning platform that provides customized, personalized recommendation lists – based upon the learner's goals
A platform that delivers customized, personalized learning within a self-directed course (meant for those content creators who want to deliver more sophisticated courses/modules while moving people through the relevant Zones of Proximal Development)
Notifications and/or inspirational quotes will be available upon request to help provide motivation, encouragement, and accountability – helping learners establish habits of continual, lifelong-based learning
(Potentially) An online-based marketplace, matching learners with teachers, professors, and other such Subject Matter Experts (SMEs)
(Potentially) Direct access to popular job search sites
(Potentially) Direct access to resources that describe what other companies do/provide and descriptions of any particular company's culture (as described by current and former employees and freelancers)
(Potentially) Integration with one-on-one tutoring services
---
---
Addendum from DSC (regarding the resource mentioned below):
Note the voice recognition/control mechanisms on Westinghouse's new product — also note the integration of Amazon's Alexa into a "TV."
---
---
Westinghouse's Alexa-equipped Fire TV Edition smart TVs are now available — from theverge.com by Chaim Gartenberg
The key selling point, of course, is the built-in Amazon Fire TV, which is controlled with the bundled Voice Remote and features Amazon's Alexa assistant.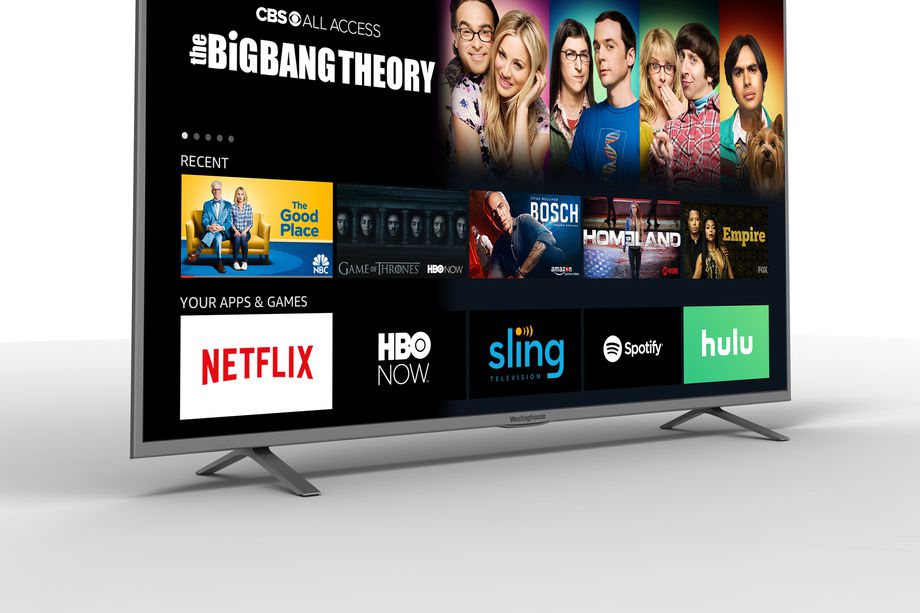 Finally…also see:
NASA unveils a skill for Amazon's Alexa that lets you ask questions about Mars — from geekwire.com by Kevin Lisota
Holographic storytelling — from jwtintelligence.com
The stories of Holocaust survivors are brought to life with the help of interactive 3D technologies.
New Dimensions in Testimony is a new way of preserving history for future generations. The project brings to life the stories of Holocaust survivors with 3D video, revealing raw first-hand accounts that are more interactive than learning through a history book. 

Holocaust survivor Pinchas Gutter, the first subject of the project, was filmed answering over 1000 questions, generating approximately 25 hours of footage. By incorporating natural language processing from the USC

Institute for Creative Technologies (ICT), people are able to ask Gutter's projected image questions that trigger relevant responses.