2019 study of undergraduate students & information technology — from library.educause.edu
Excerpts:
Drawing on survey data from more than 40,000 students across 118 US institutions, this report highlights a number of important findings related to students' technology preferences, supports, and experiences, with the goal of aiding technology and higher education professionals in improving student learning experiences and success.
…
But they want to be more than in-class spectators:
"I want my professors to stop reading PowerPoint slides word-for-word off of a screen, and to start using the technology at hand to create a different kind of lecture that will engage their students in the learning process."
"I'd love for there to be more interactive polling and questions during class. Even though I don't like the idea of being in lecture every day, that would keep me more engaged if the instructors were more dynamic with their tech use."
"Integrate [technology] more into lectures. It's very difficult to sit and watch you talk. Technology can be so beneficial to learning if used in the right ways to enhance and complement lectures. Use collaborative quizzes (Kahoot, etc.), let us research in class, etc."
"Provide more online learning tools such as interactive lectures where people on laptops or tablets can also engage with the material being presented."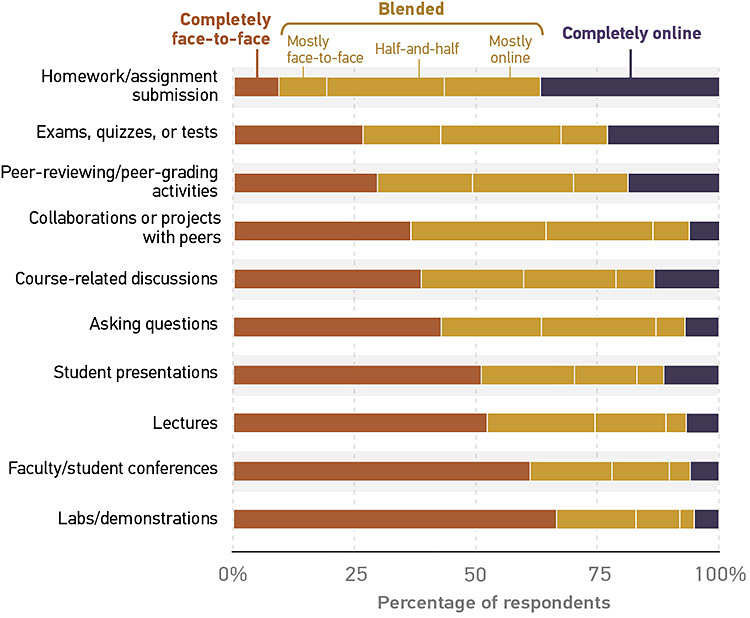 Figure 2. Student learning environment preferences for specific course-related activities and assignments
Recommendations
Leverage analytics to gain a greater understanding of the student demographics that influence learning environment preferences.
Continue to promote online success tools and provide training to students on their use through orientations and advisement sessions.
Expand efforts to improve Wi-Fi reliability in campus housing and outdoor spaces.
Allow students to use the devices that are most important to their academic success in the classroom.
Establish a campus community to address accessibility issues and give "accessibility evangelists" a seat at the table.
From DSC:
Well students…you might find that you have a major surprise ahead of you — as a significant amount of your future learning/training will take place completely online. Go ask some folks who have graduated about their onboarding experiences. Then go ask people who have been in the workplace for over a decade. You'll see what I mean.