The Singularity: Five technologies that will change the world (and one that won't) — from MaximumPC.com by David Gerrold; originally saw this in Steve Knode's July 2011 Newsletter
Excerpt I want to comment on:
Now, let's try a thought experiment. If we apply Moore's law and assume that the rate of scientific advancement doubles at the same rate as the computer power that we apply to research, then we can project that we will likely accomplish a whole 20th century's worth of scientific advancement in 5 years—by 2015. As the rate continues to double, we'll accomplish a century's work in 2.5 years, then 1.25 years, 7.5 months, 3 months and 3 weeks, then a smidge less than two months, one month, two weeks, one week, then 3.5 days, 1.75 days, and if you ignore Zeno's paradox, by the end of 2020 we will be accomplishing a century's worth of research every day, and two weeks later, every second. And after that…?
From DSC:
This is why it is critical that all of us are tapping into streams of content. We can't be dealing with damned up "water" — but we need to access ever-flowing-streams of content. We need to learn how to learn — and like learning! We'll also need to know how to manage learning agents in order to sort through the information overload coming at us.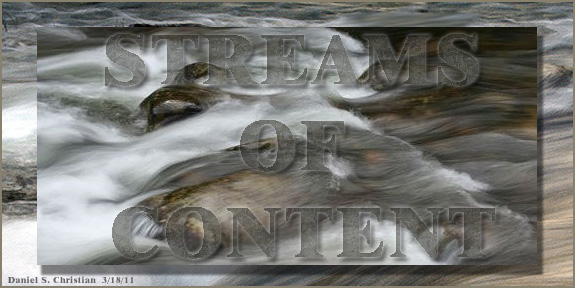 Also mentioned in the above article:
Graphene
Robots
Bio-Fabbing
Universal Smart Tech
Also from Steve Knode: