ChatGPT can now see, hear, and speak — from openai.com
We are beginning to roll out new voice and image capabilities in ChatGPT. They offer a new, more intuitive type of interface by allowing you to have a voice conversation or show ChatGPT what you're talking about.
Voice and image give you more ways to use ChatGPT in your life. Snap a picture of a landmark while traveling and have a live conversation about what's interesting about it. When you're home, snap pictures of your fridge and pantry to figure out what's for dinner (and ask follow up questions for a step by step recipe). After dinner, help your child with a math problem by taking a photo, circling the problem set, and having it share hints with both of you.
We're rolling out voice and images in ChatGPT to Plus and Enterprise users over the next two weeks. Voice is coming on iOS and Android (opt-in in your settings) and images will be available on all platforms.
---
Use your voice to engage in a back-and-forth conversation with ChatGPT. Speak with it on the go, request a bedtime story, or settle a dinner table debate.

Sound on ? pic.twitter.com/3tuWzX0wtS

— OpenAI (@OpenAI) September 25, 2023
---
Speak in your voice in the listener's language, not your own, using the latest @OpenAI voice synthesis technology. Great use-case by Spotify: https://t.co/GhDlNrZVqZ https://t.co/s6MLFGx7aR

— Greg Brockman (@gdb) September 25, 2023
---
ChatGPT can now browse the internet to provide you with current and authoritative information, complete with direct links to sources. It is no longer limited to data before September 2021. pic.twitter.com/pyj8a9HWkB

— OpenAI (@OpenAI) September 27, 2023
---
OpenAI Seeks New Valuation of Up to $90 Billion in Sale of Existing Shares — from wsj.com (behind paywall)
Potential sale would value startup at roughly triple where it was set earlier this year
---
The World's First AI Cinema Experience Starring YOU Is Open In NZ And Buzzy Doesn't Cover It — from theedge.co.nz by Seth Gupwell
Allow me to manage your expectations.
Because it's the first-ever on Earth, it's hard to label what kind of entertainment Hypercinema is. While it's marketed as a "live AI experience" that blends "theatre, film and digital technology", Dr. Gregory made it clear that it's not here to make movies and TV extinct.
Your face and personality are how HyperCinema sets itself apart from the art forms of old. You get 15 photos of your face taken from different angles, then answer a questionnaire – mine started by asking what my fave vegetable was and ended by demanding to know what I thought the biggest threat to humanity was. Deep stuff, but the questions are always changing, cos that's how AI rolls.
All of this information is stored on your cube – a green, glowing accessory that you carry around for the whole experience and insert into different sockets to transfer your info onto whatever screen is in front of you. Upon inserting your cube, the "live AI experience" starts.
The AI has taken your photos and superimposed your face on a variety of made-up characters in different situations.
---
Announcing Microsoft Copilot, your everyday AI companion — from blogs.microsoft.com by Yusuf Mehdi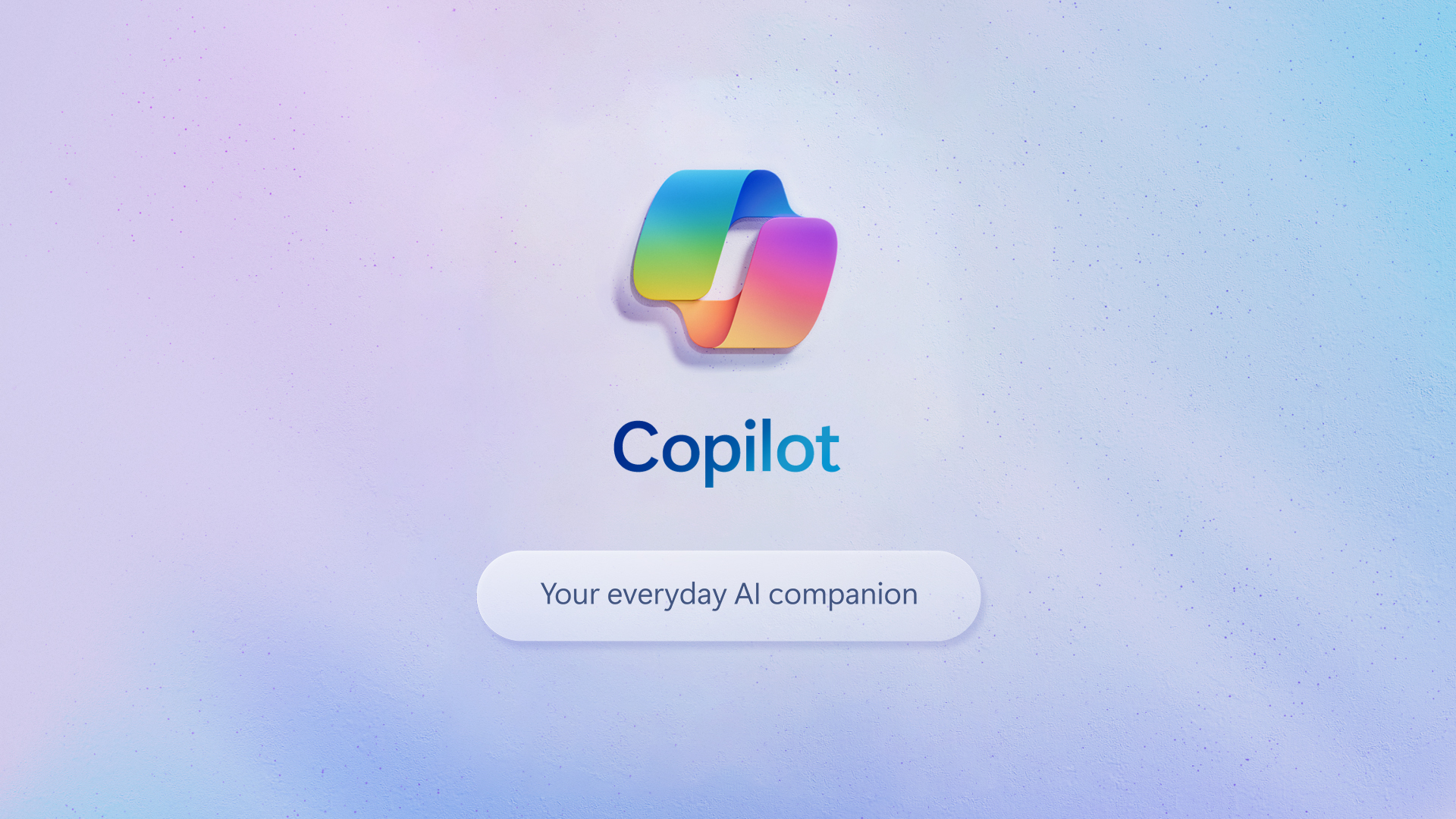 We are entering a new era of AI, one that is fundamentally changing how we relate to and benefit from technology. With the convergence of chat interfaces and large language models you can now ask for what you want in natural language and the technology is smart enough to answer, create it or take action. At Microsoft, we think about this as having a copilot to help navigate any task. We have been building AI-powered copilots into our most used and loved products – making coding more efficient with GitHub, transforming productivity at work with Microsoft 365, redefining search with Bing and Edge and delivering contextual value that works across your apps and PC with Windows.
Today we take the next step to unify these capabilities into a single experience we call Microsoft Copilot, your everyday AI companion. Copilot will uniquely incorporate the context and intelligence of the web, your work data and what you are doing in the moment on your PC to provide better assistance – with your privacy and security at the forefront.
---
DALL·E 3 understands significantly more nuance and detail than our previous systems, allowing you to easily translate your ideas into exceptionally accurate images.
DALL·E 3 is now in research preview, and will be available to ChatGPT Plus and Enterprise customers in October, via the API and in Labs later this fall.
---