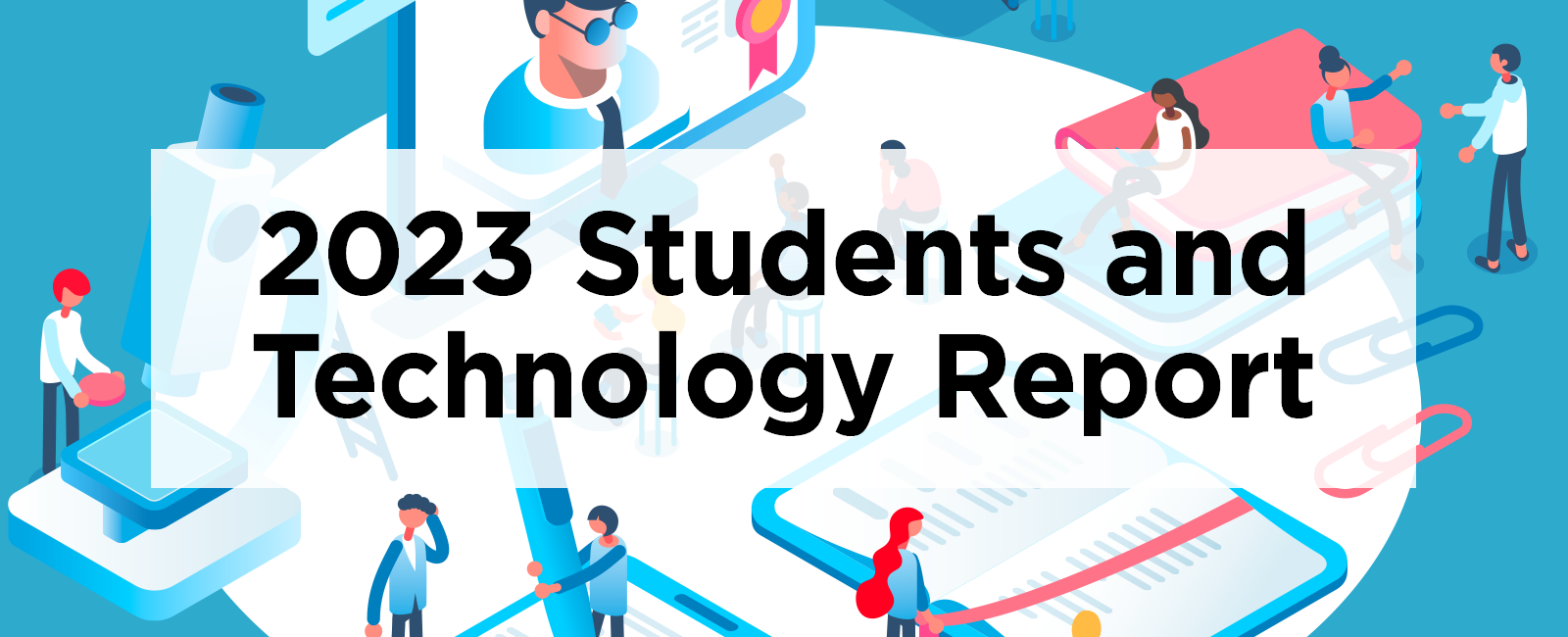 2023 Students and Technology Report: Flexibility, Choice, and Equity in the Student Experience — from library.educause.edu by Mark McCormack
Excerpt:
What does it mean to be a student in 2023, on the fading tail end of a global pandemic and in the midst of lingering uncertainty about the world? What do students still need from a postsecondary education, and where does technology serve as a fulcrum—for better and for worse—both opening and closing students' paths forward through their educational journeys?
In this report we draw on data from EDUCAUSE's 2023 Student Survey to offer higher education leaders and decision-makers key insights as they consider what these questions might mean for their particular institutions and communities.
The report explores findings across three main areas, each representing a key challenge (and opportunity) institutions are going to face now and in the future:
Supporting students on and off campus
The role of students as consumers in the educational marketplace
Equity and accessibility in teaching and learning
Students who are empowered to "choose their own adventure" with their course modality engagements are far more satisfied with their course experiences than those who don't get to choose.