Deloitte State of AI Report 2022 calls out underachievers — from venturebeat.com by Sharon Goldman
Excerpt:
Deloitte released the fifth edition of its State of AI in the Enterprise research report today, which surveyed more than 2,600 global executives on how businesses and industries are deploying and scaling artificial intelligence (AI) projects.
Most notably, the Deloitte report found that while AI continues to move tantalizingly closer to the core of the enterprise – 94% of business leaders agree that AI is critical to success over the next five years – for some, outcomes seem to be lagging.
What is a surprise, she added, is how quickly the AI landscape is changing – to the point that what began as an every-other-year Deloitte report is now created annually. 
From DSC:
I'm reminded of some graphics here…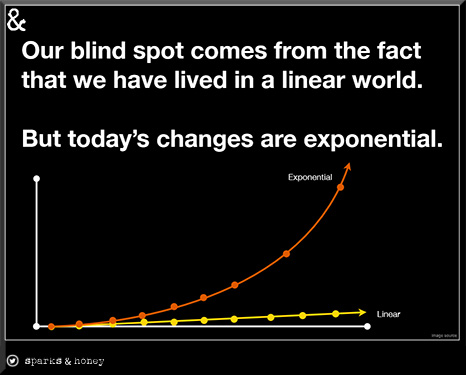 Also relevant/see:
'State of AI in the Enterprise' Fifth Edition Uncovers Four Key Actions to Maximize AI Value — from deloitte.com
Research reveals the key actions leaders can take to accelerate AI outcomes
Key takeaways
For Deloitte's "State of AI in the Enterprise," Fifth Edition, we surveyed 2,620 global business leaders representing six industry areas and dozens of sectors. Key findings include:
Ninety-four percent of business leaders surveyed agree that AI is critical to success over the next five years.
Seventy-nine percent of leaders say they have fully deployed three or more AI applications, compared to 62% last year.
There was a 29% increase in the number of respondents self-identifying as "underachievers," suggesting that many organizations are struggling to achieve meaningful AI outcomes.
Top challenges associated with scaling according to respondents are managing AI-related risk (50%), lack of executive commitment (50%), lack of maintenance and post launch support (50%).