Live from #GartnerSYM | Building a Digital Future: The Metaverse with Marty Resnick, Gartner VP Analyst. Follow the thread for highlights ?? pic.twitter.com/k1zpjzqJXw

— Gartner (@Gartner_inc) October 18, 2022
6 trends are driving the use of #metaverse tech today. These trends and technologies will continue to drive its use over the next 3 to 5 years:
1. Gaming
2. Digital Humans
3. Virtual Spaces
4. Shared Experiences
5. Tokenized Assets
6. Spatial Computing
#GartnerSYM
.
"Despite all of the hype, the adoption of #metaverse tech is nascent and fragmented." 
.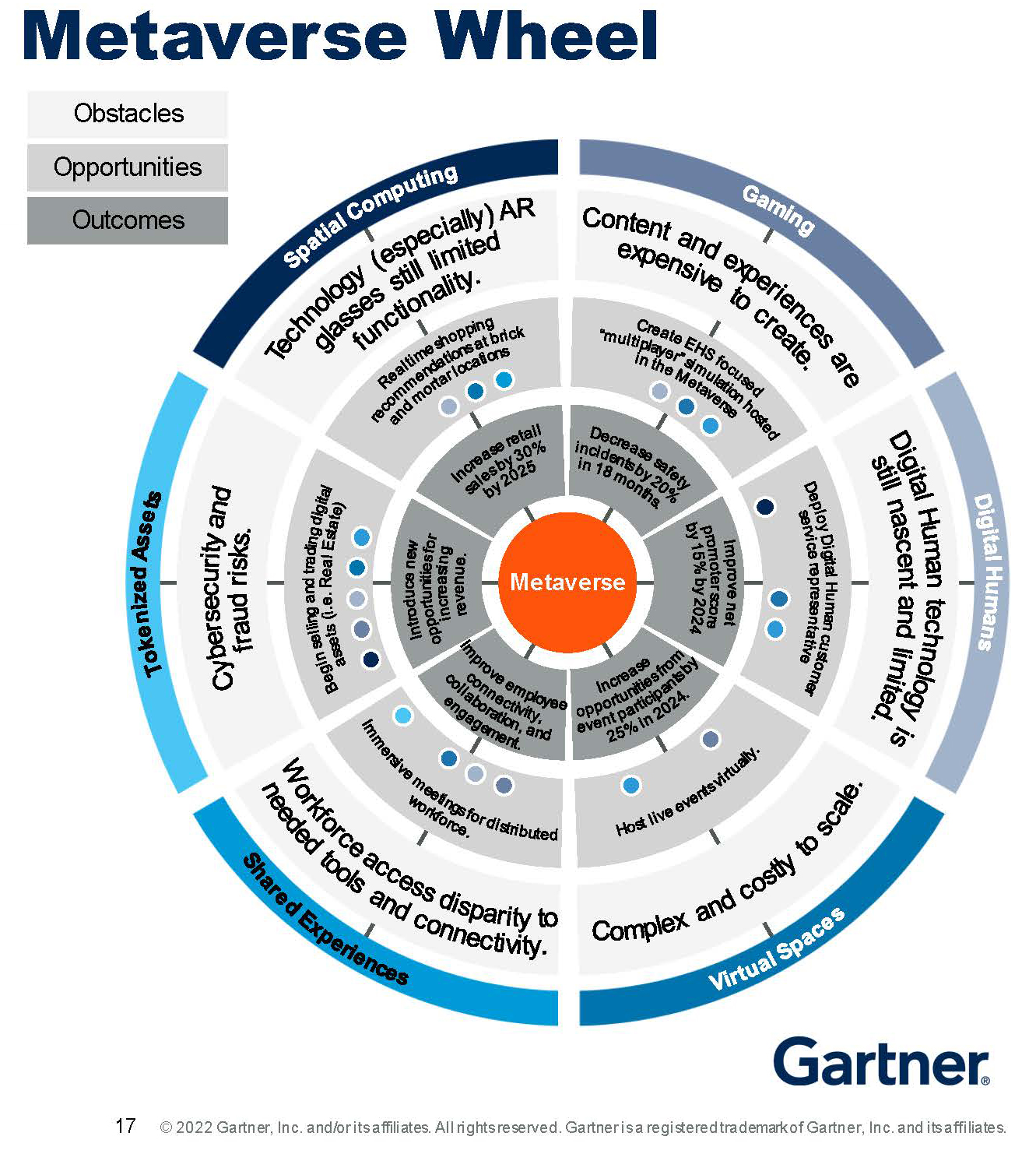 Also relevant/see:
According to Apple CEO Tim Cook, the Next Internet Revolution Is Not the Metaverse. It's This — from inc.com by Nick Hobson
The metaverse is just too wacky and weird to be the next big thing. Tim Cook is betting on AR.
Excerpts:
While he might know a thing or two about radical tech, to him it's unconvincing that the average person sufficiently understands the concept of the metaverse enough to meaningfully incorporate it into their daily life.
The metaverse is just too wacky and weird.
And, according to science, he might be on to something.