2022 Students and Technology Report: Rebalancing the Student Experience — from library.educause.edu by Jenay Robert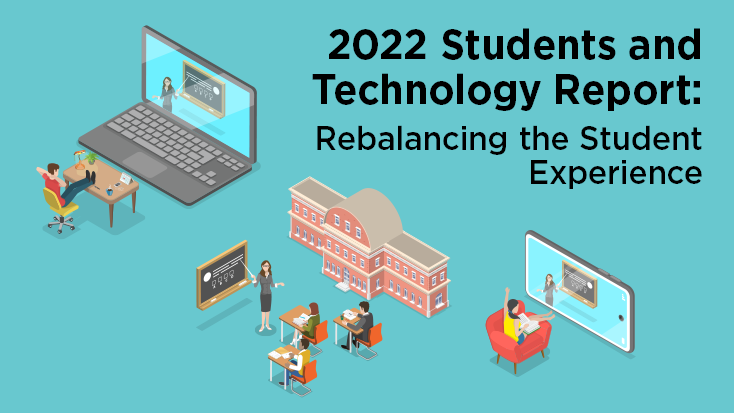 Excerpt:
In this report, we describe the findings of the survey in four key areas:
Educational technology impacts student wellness.
Physical campus spaces continue to play an important role in students' access to education.
The online versus face-to-face dichotomy is being disrupted.
Device access is not a simple issue when examined through an equity lens.
Assistive technology can help all students.
Students are whole people with complex learning needs and goals.