Top IT Issues, 2021: Emerging from the Pandemic — from educause.edu
Excerpt:
The EDUCAUSE Top IT Issues list has been refactored for 2021 to help higher education shape the role technology will play in the recovery from the pandemic. What different directions might institutional leaders take in their recovery strategy? How can technology help our ecosystem emerge stronger and fitter for the future?
The 2021 EDUCAUSE IT Issues project explores these questions using a very different approach from previous years. Anticipating potential ways institutions might emerge from the pandemic, this year we offer three Top IT Issues lists and examine the top 5 issues within three scenarios that may guide institutional leaders' use of technology: restore, evolve, and transform.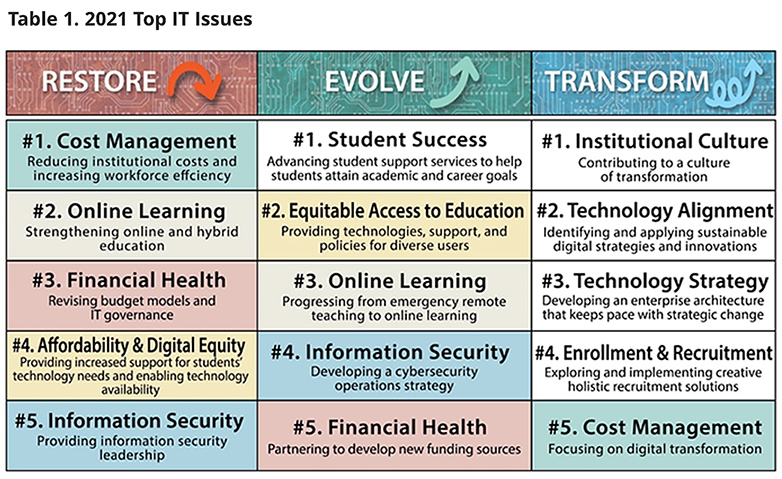 Also see: