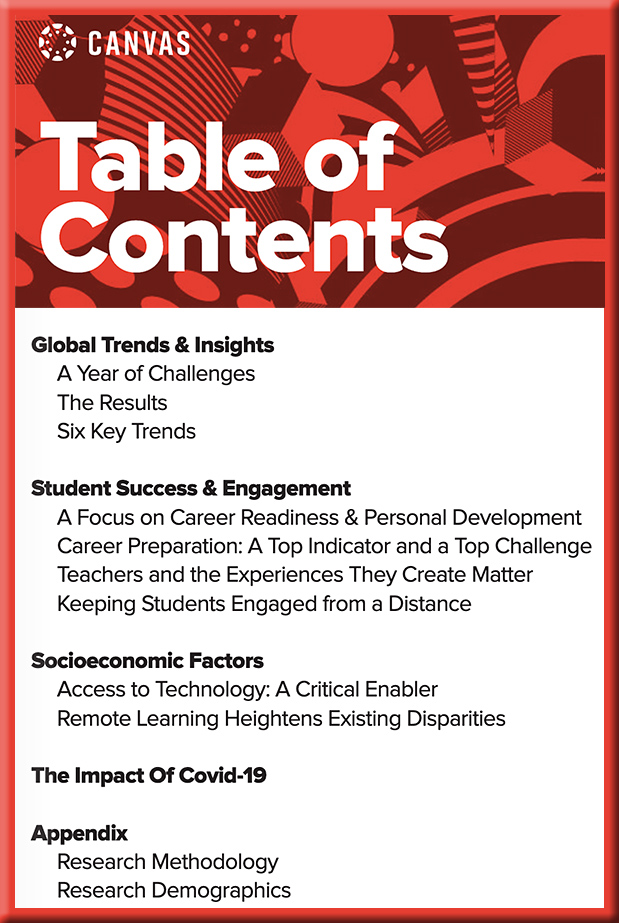 State of Student Success and Trends in Higher Education — from instructure.com
2020 Global Research Study and Trends
Excerpt (emphasis DSC):
In the following report, we've identified six leading trends for student success and engagement in today's world:
Career readiness is the number one priority for students.
Institutions need to think beyond the lecture.
Faculty-student engagement is critical.
Online learning needs to be intentionally designed.
Socioeconomic disparities impact engagement.
Democratisation of education begins with equitable access.