How to use Microsoft Word's new 'Transcribe' tool — from thenextweb.com by Rachel Kaser; with thanks to Tim Holt for publishing this on his blog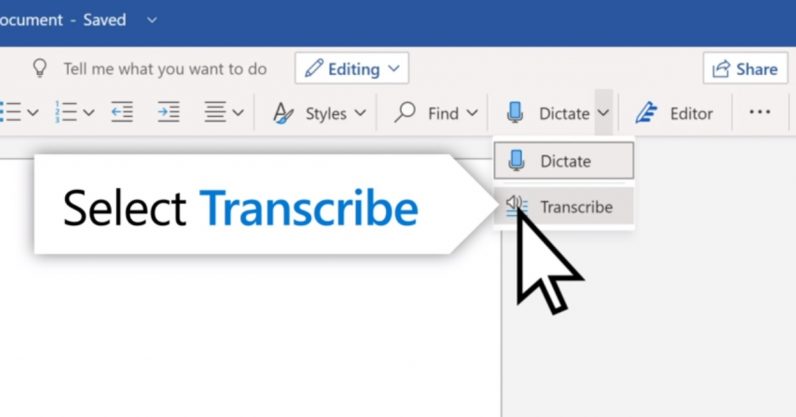 Excerpt:
At the moment, the Transcribe tool is only available on the online version of Word, and only to Microsoft 365 subscribers. There are plans to bring it to Word mobile at some point in the future. It also only supports English, but that's also likely to change.
So how do you actually use the Transcribe tool? Here's how.