From DSC:
If you are teaching from home and you have two displays (which is highly recommended)… 
The link to the PDF file (below) presents a printable graphic that relays a great way to organize your applications as well as the panels within Cisco Webex. The printable graphic also relays two quick, easy, and effective methods of switching between applications.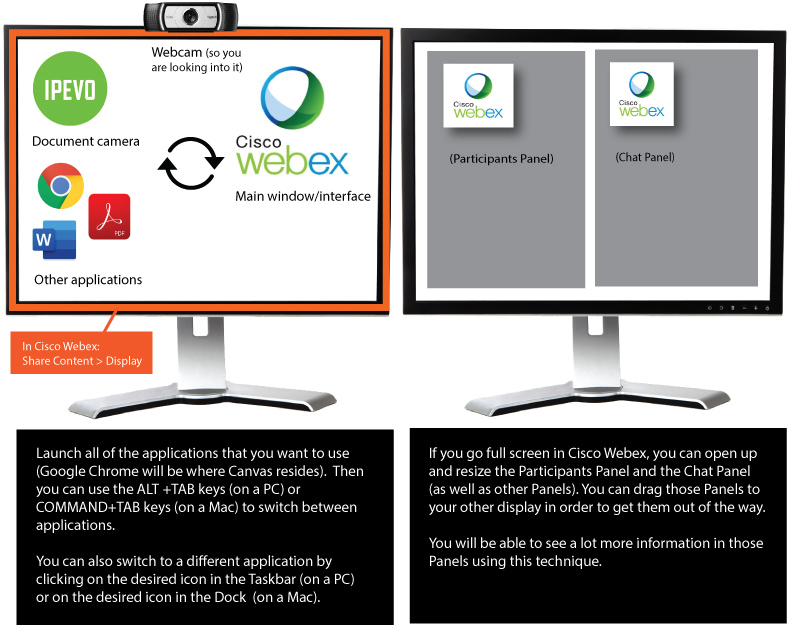 Setting up your apps with two displays (printable graphic in this PDF file).