35+ initiatives to get more women into cybersecurity — from comparitech.com by Andra Zaharia; with thanks to Karen Reinhart for this resource
With a gender imbalance in the cybersecurity field, there are lots of initiatives that aim to get women more involved. We discuss the cybersecurity gender gap and reveal more than 35 initiatives that are helping to close it.
Excerpts:
Aside from that, there are other benefits to gender-balanced infosec teams including:
Helping to bring different perspectives to the table
Changing the status quo to improve internal and external perceptions
Providing learning and growth opportunities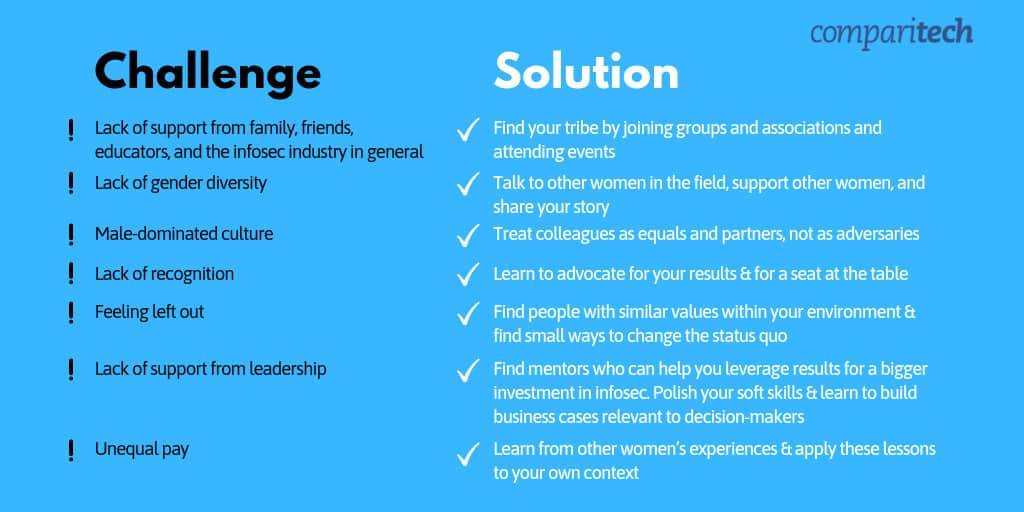 While the gender divide in cybersecurity is clear, thankfully many women (and men) in the industry recognize the issue and are taking steps to close the gap. From the US to Ukraine, a plethora of initiatives across the globe help to attract girls and women to careers in cybersecurity and assist those already in the field.
Below is a list of some of the best initiatives I've discovered, including information about who each initiative serves and how to get involved. You'll also find advice from representatives of some of the organizations aimed at helping women who are starting out in their cybersecurity careers.