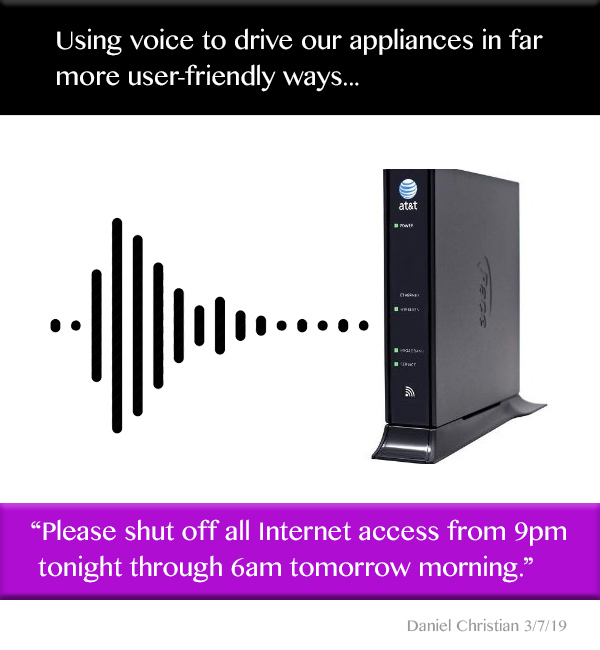 From DSC:
Our family uses AT&T for our smartphones and for our Internet access. What I would really like from AT&T is to be able to speak into an app — either located on a smartphone or have their routers morph into Alexa-type of devices — to be able to speak to what I want my router to do:
"Turn off Internet access tonight from 9pm until 6am tomorrow morning."
"Only allow Internet access for parents' accounts."
"Upgrade my bandwidth for the next 2 hours."
Upon startup, the app would ask whether I wanted to setup any "admin" types of accounts…and, if so, would recognize that voice/those voices as having authority and control over the device.
Would you use this type of interface? I know I would!
P.S. I'd like to be able to speak to our
thermostat in that sort of way as well.