The Periodic Table of AI — from ai.xprize.org by Kris Hammond
Excerpts:
This is an invitation to collaborate.  In particular, it is an invitation to collaborate in framing how we look at and develop machine intelligence. Even more specifically, it is an invitation to collaborate in the construction of a Periodic Table of AI.
Let's be honest. Thinking about Artificial Intelligence has proven to be difficult for us.  We argue constantly about what is and is not AI.  We certainly cannot agree on how to test for it.  We have difficultly deciding what technologies should be included within it.  And we struggle with how to evaluate it.
Even so, we are looking at a future in which intelligent technologies are becoming commonplace.
…
With that in mind, we propose an approach to viewing machine intelligence from the perspective of its functional components. Rather than argue about the technologies behind them, the focus should be on the functional elements that make up intelligence.  By stepping away from how these elements are implemented, we can talk about what they are and their roles within larger systems.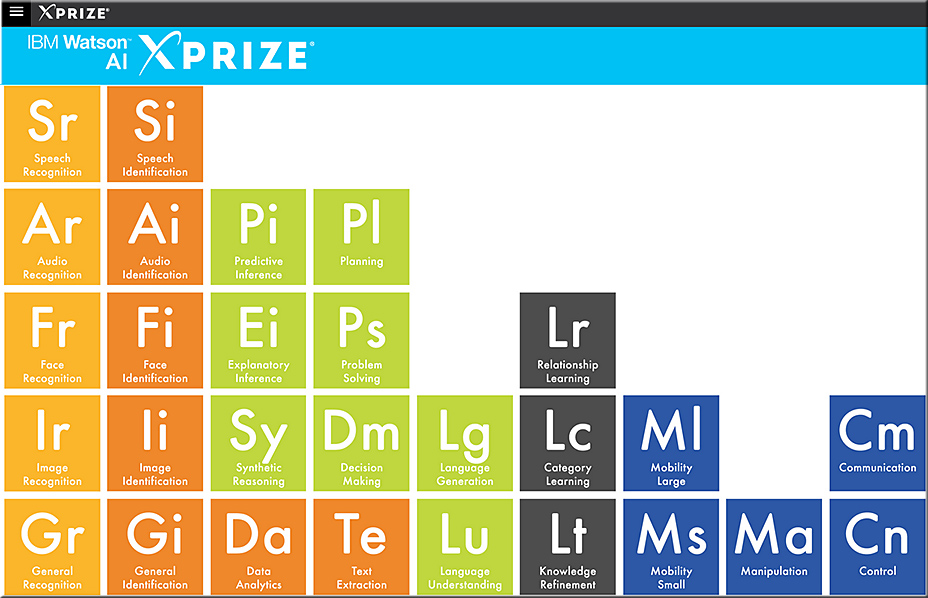 Also see this article, which contains the graphic below: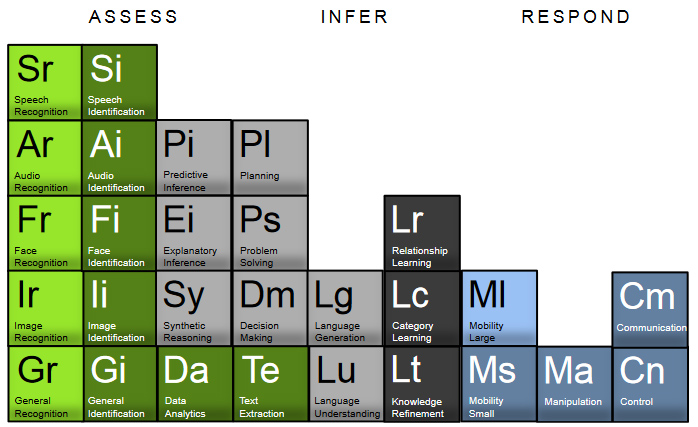 From DSC:
These graphics are helpful to me, as they increase my understanding of some of the complexities involved within the realm of artificial intelligence.

---
Also relevant/see: