Labster: Empowering the Next Generation of Scientists to Change the World
Laboratory Simulations for Educators to Empower their STEM Students
From DSC:
I recently met Maaroof Fakhri at the Next Generation Learning Spaces Conference. It was a pleasure to meet him and hear him speak of the work they are doing at Labster (which is located in Denmark). He is very innovative, and he shines forth with a high degree of energy, creativity, and innovation.
Keep an eye on the work they are doing. Very sharp.
Also see: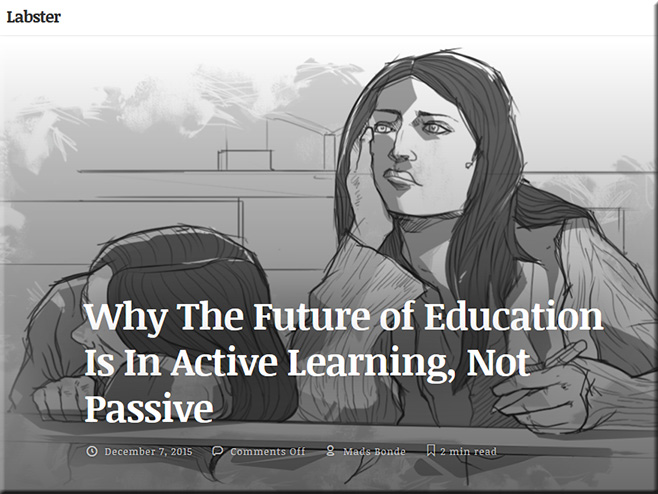 Learnathons, on the other hand are optimized sessions that teach participants how to apply what they learn as soon as possible. They are on the opposite end of how classroom teaching is organized, with lessons spread out over the course of a semester focusing on theory and weekly practice. They are a fairly new concept, but have created an environment for learning that is speeding up comprehension and application to levels that aren't seen elsewhere.
Addendum on 3/16/16:
What are Remote Labs? <– from ilabcentral.org
Making high school science labs more real, more engaging, and more accessible
Remote Online laboratories (iLabs) are experimental facilities that can be accessed through the Internet, allowing students and educators to carry out experiments from anywhere at any time.