On 04/24/2019, in animation, assessment, corporate universities / corporate training, creativity, digital audio, digital learning, digital video, education technology, educational games / serious games, elearning, health, learning, learning ecosystem, online learning, tools, training / L&D, vendors, by Daniel Christian
On 03/28/2019, in 21st century, algorithms, Artificial Intelligence / Machine Learning / Deep Learning, bots, business, data mining, digital audio, digital video, emerging technologies, intelligent systems, Law Schools, legal technologies, legislatures / government / legal, pace of change, platforms, technology (general), tools, by Daniel Christian
Map of fundamental technologies in legal services — from remakinglawfirms.com by Michelle Mahoney
Excerpt:
The Map is designed to help make sense of the trends we are observing:
an increasing number of legal technology offerings;
the increasing effectiveness of legal technologies;
emerging new categories of legal technology;
the layering and combining of fundamental technology capabilities; and
the maturation of machine learning, natural language processing and deep learning artificial intelligence.
Given the exponential nature of the technologies, the Fundamental Technologies Map can only depict the landscape at the current point in time.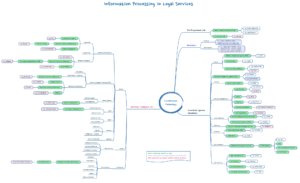 Information processing in legal services (PDF file)
Also see:
Delta Model Update: The Most Important Area of Lawyer Competency — Personal Effectiveness Skills — from legalexecutiveinstitute.comby Natalie Runyon
Excerpt:
Many legal experts say the legal industry is at an inflection point because the pace of change is being driven by many factors — technology, client demand, disaggregation of matter workflow, the rise of Millennials approaching mid-career status, and the faster pace of business in general.
The fact that technology spend by law firms continues to be a primary area of investment underscores the fact that the pace of change is continuing to accelerate with the ongoing rise of big data and workflow technology that are greatly influencing how lawyering gets done. Moreover, combined with big unstructured data, artificial intelligence (AI) is creating opportunities to analyze siloed data sets to gain insights in numerous new ways.
On 03/21/2019, in 21st century, A/V -- audio/visual, algorithms, analytics, Artificial Intelligence / Machine Learning / Deep Learning, change, cognitive computing, collaboration, communications, corporate / business world, corporate universities / corporate training, data mining, digital audio, digital video, education technology, emerging technologies, future, human-computer interaction (HCI), ideas, innovation, intelligent systems, IT in HE, multimedia, Natural Language Processing (NLP), online learning, platforms, presentations, Smart/Connected TV, telecommunications, tools, United States, user experience (UX), vendors, videoconferencing, voice recognition / voice enabled interfaces, web-based collaboration, workplace, by Daniel Christian
Collaboration technology is fueling enterprise transformation – increasing agility, driving efficiency and improving productivity. Join Amy Chang at Enterprise Connect where she will share Cisco's vision for the future of collaboration, the foundations we have in place and the amazing work we're driving to win our customers' hearts and minds. Cognitive collaboration – technology that weaves context and intelligence across applications, devices and workflows, connecting people with customers & colleagues, to deliver unprecedented experiences and transform how we work – is at the heart of our efforts. Join this session to see our technology in action and hear how our customers are using our portfolio of products today to transform the way they work.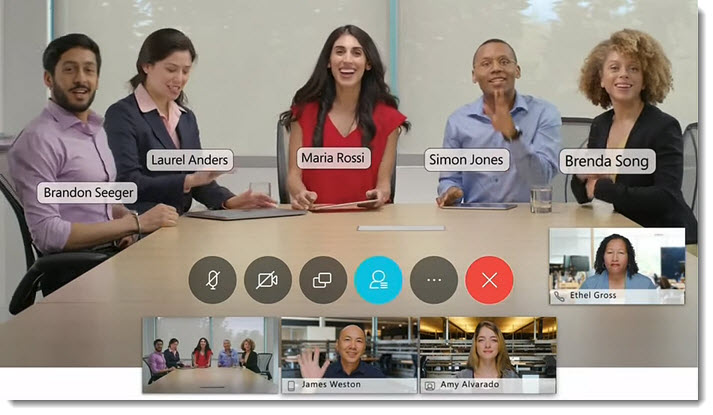 On 02/26/2019, in 21st century, A/V -- audio/visual, algorithms, analytics, Artificial Intelligence / Machine Learning / Deep Learning, Asia, career development, cognitive computing, collaboration, colleges, communications, community colleges, computer science, Daniel S. Christian, data mining, digital audio, digital video, emerging technologies, engineering, future, health, society, sociology, technology (general), tools, United States, vendors, wearables, by Daniel Christian
Police across the US are training crime-predicting AIs on falsified data — from technologyreview.com by Karen Hao
A new report shows how supposedly objective systems can perpetuate corrupt policing practices.
Excerpts (emphasis DSC):
Despite the disturbing findings, the city entered a secret partnership only a year later with data-mining firm Palantir to deploy a predictive policing system. The system used historical data, including arrest records and electronic police reports, to forecast crime and help shape public safety strategies, according to company and city government materials. At no point did those materials suggest any effort to clean or amend the data to address the violations revealed by the DOJ. In all likelihood, the corrupted data was fed directly into the system, reinforcing the department's discriminatory practices.
…
But new research suggests it's not just New Orleans that has trained these systems with "dirty data." In a paper released today, to be published in the NYU Law Review, researchers at the AI Now Institute, a research center that studies the social impact of artificial intelligence, found the problem to be pervasive among the jurisdictions it studied. This has significant implications for the efficacy of predictive policing and other algorithms used in the criminal justice system.
"Your system is only as good as the data that you use to train it on," says Kate Crawford, cofounder and co-director of AI Now and an author on the study.
How AI is enhancing wearables — from techopedia.com by Claudio Butticev
Takeaway: Wearable devices have been helping people for years now, but the addition of AI to these wearables is giving them capabilities beyond anything seen before.
Excerpt:
Restoring Lost Sight and Hearing – Is That Really Possible?
People with sight or hearing loss must face a lot of challenges every day to perform many basic activities. From crossing the street to ordering food on the phone, even the simplest chore can quickly become a struggle. Things may change for these struggling with sight or hearing loss, however, as some companies have started developing machine learning-based systems to help the blind and visually impaired find their way across cities, and the deaf and hearing impaired enjoy some good music.
German AI company AiServe combined computer vision and wearable hardware (camera, microphone and earphones) with AI and location services to design a system that is able to acquire data over time to help people navigate through neighborhoods and city blocks. Sort of like a car navigation system, but in a much more adaptable form which can "learn how to walk like a human" by identifying all the visual cues needed to avoid common obstacles such as light posts, curbs, benches and parked cars.
From DSC:
So once again we see the pluses and minuses of a given emerging technology. In fact, most technologies can be used for good or for ill. But I'm left with asking the following questions:
As citizens, what do we do if we don't like a direction that's being taken on a given technology or on a given set of technologies? Or on a particular feature, use, process, or development involved with an emerging technology?
One other reflection here…it's the combination of some of these emerging technologies that will be really interesting to see what happens in the future…again, for good or for ill. 
The question is:
How can we weigh in?
Also relevant/see:
AI Now Report 2018 — from ainowinstitute.org, December 2018
Excerpt:
University AI programs should expand beyond computer science and engineering disciplines. AI began as an interdisciplinary field, but over the decades has narrowed to become a technical discipline. With the increasing application of AI systems to social domains, it needs to expand its disciplinary orientation. That means centering forms of expertise from the social and humanistic disciplines. AI efforts that genuinely wish to address social implications cannot stay solely within computer science and engineering departments, where faculty and students are not trained to research the social world. Expanding the disciplinary orientation of AI research will ensure deeper attention to social contexts, and more focus on potential hazards when these systems are applied to human populations.
Furthermore, it is long overdue for technology companies to directly address the cultures of exclusion and discrimination in the workplace. The lack of diversity and ongoing tactics of harassment, exclusion, and unequal pay are not only deeply harmful to employees in these companies but also impacts the AI products they release, producing tools that perpetuate bias and discrimination.

The current structure within which AI development and deployment occurs works against meaningfully addressing these pressing issues. Those in a position to profit are incentivized to accelerate the development and application of systems without taking the time to build diverse teams, create safety guardrails, or test for disparate impacts. Those most exposed to harm from 42 these systems commonly lack the financial means and access to accountability mechanisms that would allow for redress or legal appeals. 233 This is why we are arguing for greater funding for public litigation, labor organizing, and community participation as more AI and algorithmic systems shift the balance of power across many institutions and workplaces.
Also relevant/see:
On 01/02/2019, in blogs / blogging, communications, content development, digital audio, digital video, education technology, podcasting, Technologies for your home, tools, by Daniel Christian
Best camera for vlogging 2019: 10 perfect choices tested — from techradar.com by Matthew Richards
Here are our top 10 vlogging camera picks
From DSC:
Also, with a different kind of camera in mind…and with a shout out to Mr. Charles Mickens (CIO / Associate Dean of Innovation and Technology at the WMU-Cooley Law School) see the amazing Light L16 Camera:
A Little Bit of Light from light on Vimeo.
On 12/31/2018, in 21st century, 24x7x365 access, A/V -- audio/visual, algorithms, Artificial Intelligence / Machine Learning / Deep Learning, Asia, Australia, Canada, corporate / business world, dangers of the status quo, Daniel S. Christian, digital photography, digital video, emerging technologies, ethics, Europe, future, game-changing environment, generational differences, global / globalization, human-computer interaction (HCI), ideas, India, intelligent systems, internet, Law Schools, leadership, legislatures / government / legal, machine-to-machine communications, Michigan, morals/values, pace of change, platforms, society, sociology, Technologies for your home, technology (general), the downsides of technology, tools, trends, UK, United States, vendors, by Daniel Christian
Facial recognition has to be regulated to protect the public, says AI report — from technologyreview.com by Will Knight
The research institute AI Now has identified facial recognition as a key challenge for society and policymakers—but is it too late?
Excerpt (emphasis DSC):
Artificial intelligence has made major strides in the past few years, but those rapid advances are now raising some big ethical conundrums.
Chief among them is the way machine learning can identify people's faces in photos and video footage with great accuracy. This might let you unlock your phone with a smile, but it also means that governments and big corporations have been given a powerful new surveillance tool.
A new report from the AI Now Institute (large PDF), an influential research institute based in New York, has just identified facial recognition as a key challenge for society and policymakers.
Also see:
EXECUTIVE SUMMARY
At the core of the cascading scandals around AI in 2018 are questions of accountability: who is responsible when AI systems harm us? How do we understand these harms, and how do we remedy them? Where are the points of intervention, and what additional research and regulation is needed to ensure those interventions are effective? Currently there are few answers to these questions, and the frameworks presently governing AI are not capable of ensuring accountability. As the pervasiveness, complexity, and scale of these systems grow, the lack of meaningful accountability and oversight – including basic safeguards of responsibility, liability, and due process – is an increasingly urgent concern.
Building on our 2016 and 2017 reports, the AI Now 2018 Report contends with this central
problem and addresses the following key issues:
The growing accountability gap in AI, which favors those who create and deploy these
technologies at the expense of those most affected
The use of AI to maximize and amplify surveillance, especially in conjunction with facial
and affect recognition, increasing the potential for centralized control and oppression
Increasing government use of automated decision systems that directly impact individuals and communities without established accountability structures
Unregulated and unmonitored forms of AI experimentation on human populations
The limits of technological solutions to problems of fairness, bias, and discrimination
Within each topic, we identify emerging challenges and new research, and provide recommendations regarding AI development, deployment, and regulation. We offer practical pathways informed by research so that policymakers, the public, and technologists can better understand and mitigate risks. Given that the AI Now Institute's location and regional expertise is concentrated in the U.S., this report will focus primarily on the U.S. context, which is also where several of the world's largest AI companies are based.
From DSC:
As I said in this posting, we need to be aware of the emerging technologies around us. Just because we can, doesn't mean we should. People need to be aware of — and involved with — which emerging technologies get rolled out (or not) and/or which features are beneficial to roll out (or not).
One of the things that's beginning to alarm me these days is how the United States has turned over the keys to the Maserati — i.e., think an expensive, powerful thing — to youth who lack the life experiences to know how to handle such power and, often, the proper respect for such power. Many of these youthful members of our society don't own the responsibility for the positive and negative influences and impacts that such powerful technologies can have (and the more senior execs have not taken enough responsibility either)!
If you owned the car below, would you turn the keys of this ~$137,000+ car over to your 16-25 year old? Yet that's what America has been doing for years. And, in some areas, we're now paying the price.
The corporate world continues to discard the hard-earned experience that age brings…as they shove older people out of the workforce. (I hesitate to use the word wisdom…but in some cases, that's also relevant/involved here.) Then we, as a society, sit back and wonder how did we get to this place?
Even technologists and programmers in their 20's and 30's are beginning to step back and ask…WHY did we develop this application or that feature? Was it — is it — good for society? Is it beneficial? Or should it be tabled or revised into something else?
Below is but one example — though I don't mean to pick on Microsoft, as they likely have more older workers than the Facebooks, Googles, or Amazons of the world. I fully realize that all of these companies have some older employees. But the youth-oriented culture in American today has almost become an obsession — and not just in the tech world. Turn on the TV, check out the new releases on Netflix, go see a movie in a theater, listen to the radio, cast but a glance at the magazines in the check out lines, etc. and you'll instantly know
what I mean.
In the workplace, there appears to be a bias against older employees as being less innovative or tech-savvy — such a perspective is often completely incorrect. Go check out LinkedIn for items re: age discrimination…it's a very real thing. But many of us over the age of 30 know this to be true if we've lost a job in the last decade or two and have tried to get a job that involves technology.
Microsoft argues facial-recognition tech could violate your rights — from finance.yahoo.com by Rob Pegoraro
Excerpt (emphasis DSC):
On Thursday, the American Civil Liberties Union provided a good reason for us to think carefully about the evolution of facial-recognition technology. In a study, the group used Amazon's (AMZN) Rekognition service to compare portraits of members of Congress to 25,000 arrest mugshots. The result: 28 members were mistakenly matched with 28 suspects.
The ACLU isn't the only group raising the alarm about the technology. Earlier this month, Microsoft (MSFT) president Brad Smith posted an unusual plea on the company's blog asking that the development of facial-recognition systems not be left up to tech companies.
Saying that the tech "raises issues that go to the heart of fundamental human rights protections like privacy and freedom of expression," Smith called for "a government initiative to regulate the proper use of facial recognition technology, informed first by a bipartisan and expert commission."
But we may not get new laws anytime soon.
Just because we can…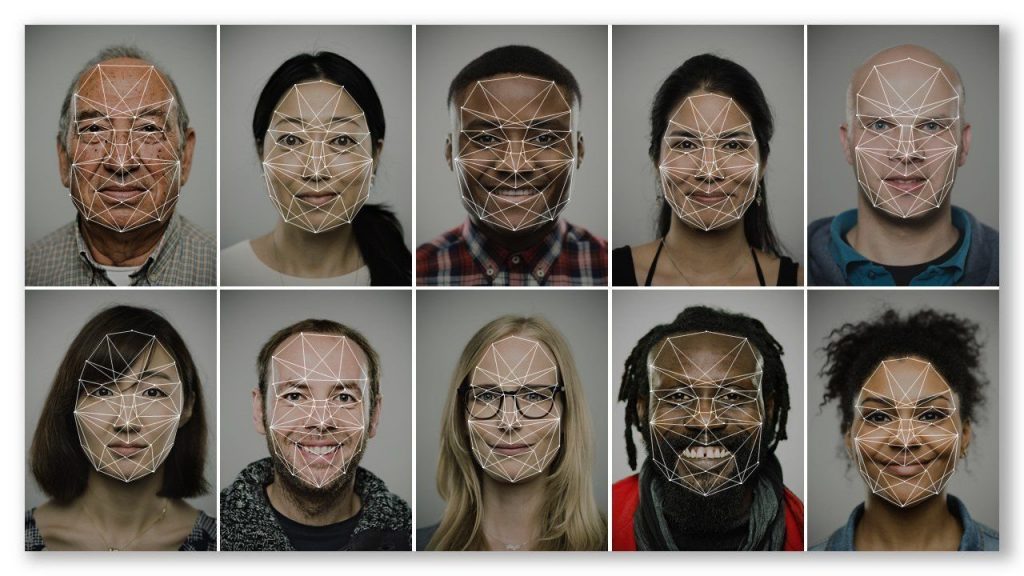 On 11/28/2018, in business, creativity, digital learning, digital video, distance education, education technology, global / globalization, higher education, ideas, innovation, interactivity, learning, learning ecosystem, learning from the living [class] room, learning hubs, learning spaces, MBA, online learning, platforms, smart classrooms, teaching online, tools, UK, universities, vendors, videoconferencing, web-based collaboration, by Daniel Christian
Creating an Immersive, Global Experience for Business Education — from campustechnology.com by Meg Lloyd
The University of Oxford's Saïd Business School is using cutting-edge videoconferencing technology to connect students and academic scholars in a truly global classroom.