On 07/30/2021, in A/V -- audio/visual, active learning, algorithms, Artificial Intelligence / Machine Learning / Deep Learning, attention, Augmented Reality (AR), communications, communities of practice, Daniel S. Christian, education technology, emerging technologies, engagement / engaging students, face-to-face, faculty, higher education, ideas, innovation, learning, learning agents, learning ecosystem, Learning Experience Design, learning hubs & pods, learning spaces, Natural Language Processing (NLP), online learning, participation, platforms, presentations, teaching & learning, United States, user experience (UX), vendors, vision/possibilities, visualizing information, voice recognition / voice enabled interfaces, web-based collaboration, XR - extended reality, by Daniel Christian
Will AR glasses provide this type of information in real-time? #AI, #NLP, smartclassrooms #edtech [Christian]
.
DSC:Modified image which was originally from Minerva.com > Forum Learning Environment
11 Emerging Business Opportunities In The Internet Of Things Sector — from forbes.com by a panel of Young Entrepreneur Council members
Excerpt (emphasis DSC):
With this increased revenue comes a number of new ways for businesses to leverage IoT technology. Below, a panel of Young Entrepreneur Council members shared some business opportunities they see emerging in the IoT sector. Keep an eye out for these 11 growing trends in the B2B IoT space.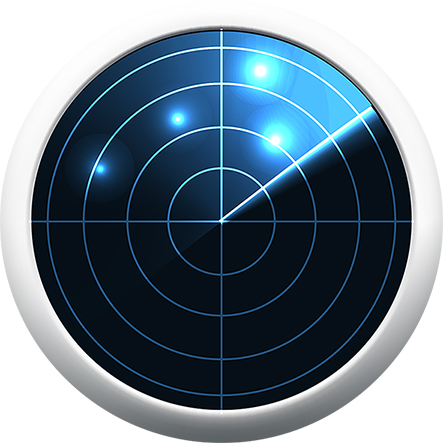 1. Voice-Powered Technologies
With the growing popularity of IoT devices, the interaction of business with customers is also changing. Take for instance Siri, Alexa and Cortana — who are advanced voice technologies — to perform countless searches as the customer orders. This one area of IoT is going to expand gigantically in the future.
Oregon Considering 2 Alternates to Bar Exam for Attorney Licensing — from lawandmore.typepad.com
Excerpt:
"In early July, the Oregon State Supreme Court took a major step in providing potential new ways to gain licensure as an attorney in the state. More specifically, it held a public hearing to consider a Oregon State Bar Board of Bar Examiners proposals to add two new ways to gain attorney licensure in the state: i) an experience-based learning pathway; and ii) a supervised practice pathway." – Natalie Runyon, Thomson Reuters, July 23, 2021.
Job 38:1-11
The Lord Speaks
38 Then the Lord spoke to Job out of the storm. He said:
2 "Who is this that obscures my plans
    with words without knowledge?
3 Brace yourself like a man;
    I will question you,
    and you shall answer me.
4 "Where were you when I laid the earth's foundation?
    Tell me, if you understand.
5 Who marked off its dimensions? Surely you know!
    Who stretched a measuring line across it?
6 On what were its footings set,
    or who laid its cornerstone—
7 while the morning stars sang together
    and all the angels[a] shouted for joy?
8 "Who shut up the sea behind doors
    when it burst forth from the womb,
9 when I made the clouds its garment
    and wrapped it in thick darkness,
10 when I fixed limits for it
    and set its doors and bars in place,
11 when I said, 'This far you may come and no farther;
    here is where your proud waves halt'?
4 Digital Accessibility Features That Benefit Everyone – from boia.org
Excerpt:
Accessibility affects everyone, and all types of digital content can be improved by following the principles of the Web Content Accessibility Guidelines (WCAG). Over the last decade, we've seen many accessibility features become popular with audiences outside of the disability community.
Some features were originally developed to make the web more useful for people with disabilities, while others were refined over time with input from the accessibility community. In either case, these features demonstrate how focusing on accessibility makes content more usable for your entire audience — not a select group of users.
On 07/29/2021, in career development, change, cloud-based computing / apps / other cloud-related, game-changing environment, law schools, legal reform, legal technologies, legislatures / government / legal, technology (general), vendors, workplace, by Daniel Christian
Legaltech Careers Guide: roles, organisations and routes into legaltech jobs — from lawtomated.com
Excerpt:
How do I get a job in legaltech? What guidance can you provide regarding legaltech careers? These are questions we get asked a lot. The people asking are both legal and other professionals looking to enter this increasingly diverse sector.
To scale our advice we've created this guide to careers in legaltech, legal ops and innovation roles, whether in law firms, vendors or in-house legal teams.
We aim to maintain this guide and update it as the market evolves, and as we learn new things about the people hiring and seeking roles in legaltech, legal ops and legal innovation.
Also see:
Estudio Herreros completes Munch museum on Oslo waterfront — from dezeen.com
University of Technology Jamaica highlights 10 student architecture projects — from dezeen.com
Ten architecture projects from students at the University of Oregon College of Design — from dezeen.com
7 Good Chrome Extensions for Students with Dyslexia — from educatorstechnology.com
Excerpt:
In today's post I am sharing with you this collection of Chrome extensions to help particularly students with dyslexia enhance their reading skills. The tools bring added functionalities to Chrome browser converting it into a clutter free space where students can focus on their reading.  Most of these extensions offer features such as annotations, OCR services, speech to text, special fonts, dictation, and many more.
From DSC:
Here are some other resources that have to do with accessibility and Google as well:
The Beginner's Guide to Web Accessibility — from deque.com
Welcome to the Beginner's Guide to Accessibility! We're glad you're here. This guide is designed to teach you enough about the ins-and-outs of accessibility to get your bearings and to serve as a springboard for deeper investigation into the areas of accessibility that are most relevant to you and your needs.
If you're completely new to accessibility, we recommend starting at the beginning and reading the sections in order. However, if you aren't a complete beginner, are pressed for time, or simply prefer to jump around in order of personal interest, each section was written to stand alone as it's own little module of information.
Table of Contents