Combine the trends listed in this graphic:
.
— from The Economics of Higher Education, Dec 2012 (pg 2)
…with the next several graphics…
.
.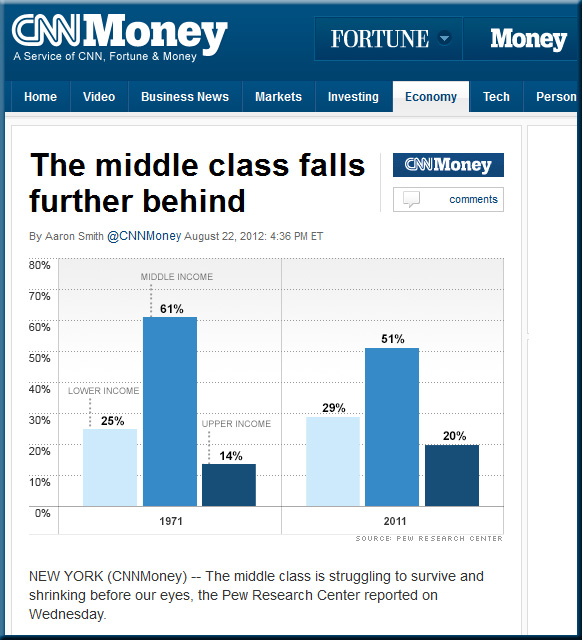 .
…and you can see that the Perfect Storm in Higher Ed has been amassed.  Massive change is in the air. People will find a way to achieve their goals/objectives — one way or another. College is still a good call — but what "college" and "university life" will look like in 5 years will likely be very different from what they look like today.
There is no returning to the "good ol' days" — things are not going back to the way they were 5-10 years ago.  It's time for massive — but controlled/intentional — experimentation within higher ed, to find out how best to use the Internet in order to promote learning (and, hopefully, to still make a living!).
.
---
Some examples that illustrate that change is in the air…and that the conversation continues to move outside traditional institutions of higher education (I mention these not to dog higher ed, but to get us to innovate, to reinvent ourselves, and to stay relevant!)
---
Big idea 2013: College becomes optional — from LinkedIn.com by Ben Smith
Jailbreaking the degree: The end of the 4 year diploma — from onlineuniversities.com by Justin Marquis
Excerpt:
What's wrong with getting a college degree? According to the grassroots movement, "Jailbreaking the Degree," being pushed by radical education startup Degreed.com, quite a bit. The organization has identified several fundamental flaws with the long standing college degree process. It aims to overcome them and dramatically change the nature of learning and credentialing in the process. In order to justify their initiative they present some dramatic numbers on their website…
Degreed wants to jailbreak the college degree — from techcrunch.com by Rip Empson
Saying no to college — NYT.com by Alex Williams
Do a Google search on uncollege.org and see what you get
The rise of college alternatives— from huffingtonpost.com by Dan Schawbel
educreations.com: Teach what you know. Learn what you don't.