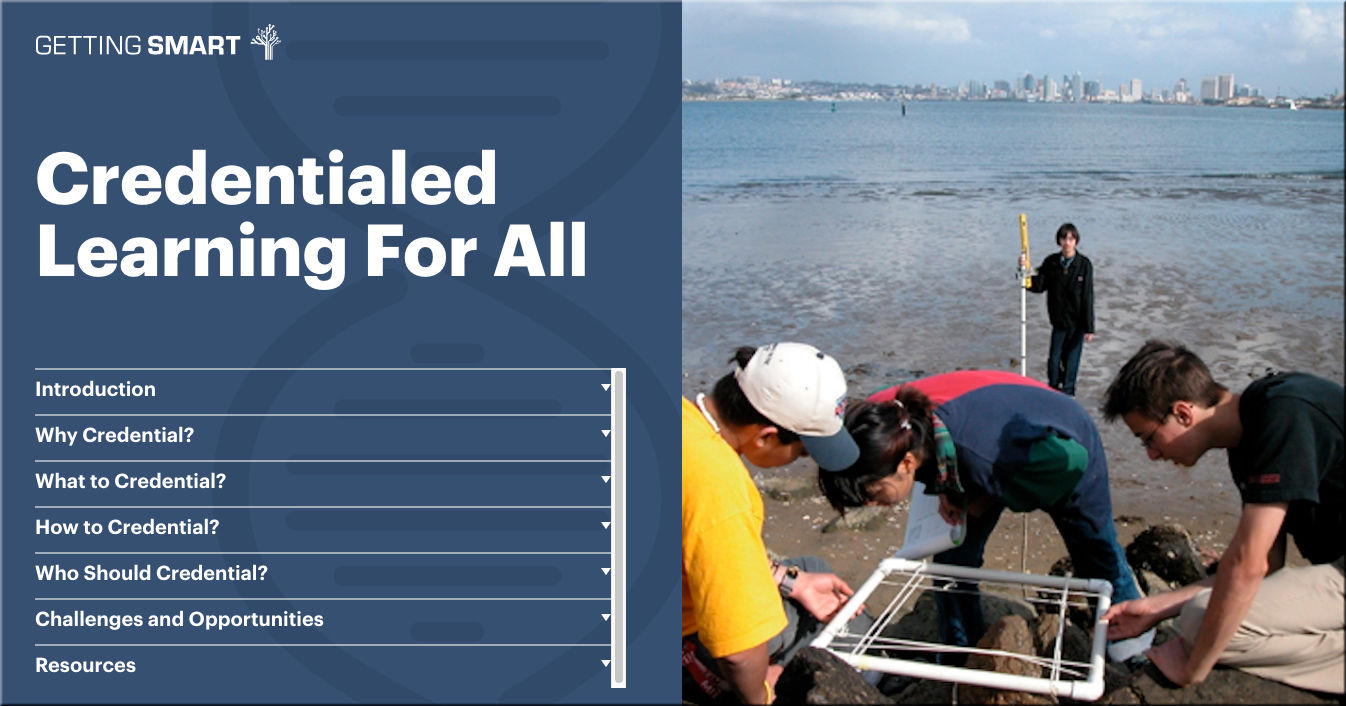 Credentialed Learning For All — from gettingsmart.com
Vision
Learning happens throughout life and is not isolated to the K-12 or higher education sectors. Yet, often, validations of learning only happen in these specific areas. The system of evaluation based on courses, grades, and credit serves as a poor proxy for communicating skills given the variation in course content, grade inflation, and inclusion of participation and extra credit within course grades.
Credentialed learning provides a way to accurately document human capability for all learners throughout their life. A lifetime credentialed learning ecosystem provides better granularity around learning, better documentation of the learning, and more relevance for both the credential recipient and reviewer. This improves the match between higher education and/or employment with the individual, while also providing a more clear and accurate lifetime learning pathway.
With a fully-credentialed system, individuals can own well-documented evidence of a lifetime of learning and choose what and when to share this data. This technology enables every learner to have more opportunities for finding the best career match without today's existing barriers around cost, access, and proxies.
---
Addendum on 4/28/23 — speaking of credentials:
First Rung — from the-job.beehiiv.com by Paul Fain
New research shows stacking credentials pays off for low-income learners.
Stacking credentials pays off for many low-income students, new research finds, but only if learners move up the education ladder. Also, Kansas is hoping a new grant program will attract more companies to participate in microinternships.
---