AR will spark the next big tech platform — call it Mirrorworld — from wired.com by Kevin Kelly
Excerpt:
It is already under construction. Deep in the research labs of tech companies around the world, scientists and engineers are racing to construct virtual places that overlay actual places. Crucially, these emerging digital landscapes will feel real; they'll exhibit what landscape architects call place­ness. The Street View images in Google Maps are just facades, flat images hinged together. But in the mirrorworld, a virtual building will have volume, a virtual chair will exhibit chairness, and a virtual street will have layers of textures, gaps, and intrusions that all convey a sense of "street."
The mirrorworld—a term first popularized by Yale computer scientist David Gelernter—will reflect not just what something looks like but its context, meaning, and function. We will interact with it, manipulate it, and experience it like we do the real world.
Also see:
Google Maps in augmented reality points you in the right direction — from mashable.com by Sasha Lekach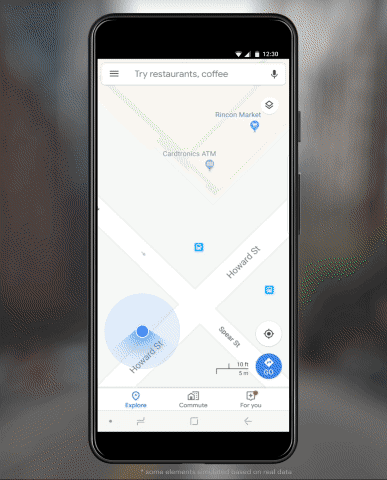 Bobst launches augmented reality helpline — from proprint.com.au by Sheree Young
Excerpt:
Swiss packaging and label equipment supplier Bobst has launched a new augmented reality smart headset to help answer customer questions.
Rapid problem solving thanks to a new augmented reality helpline service introduced by Swiss packaging and label equipment supplier Bobst stands to save printers time and money, the company says.
The Helpline Plus AR innovation provides a remote assistance service to Bobst's customers using a smart headset with augmented reality glasses. The technology is being gradually rolled out globally, Bobst says.
Customers can use the headset to contact technical experts and iron out any issues they may be having as well as receive real time advice and support.