Does Studying Fine Art = Unemployment? Introducing LinkedIn's Field of Study Explorer — from LinkedIn.com by Kathy Hwang
Excerpt:
[On July 28, 2014], we are pleased to announce a new product – Field of Study Explorer – designed to help students like Candice explore the wide range of careers LinkedIn members have pursued based on what they studied in school.
So let's explore the validity of this assumption: studying fine art = unemployment by looking at the careers of members who studied Fine & Studio Arts at Universities around the world. Are they all starving artists who live in their parents' basements?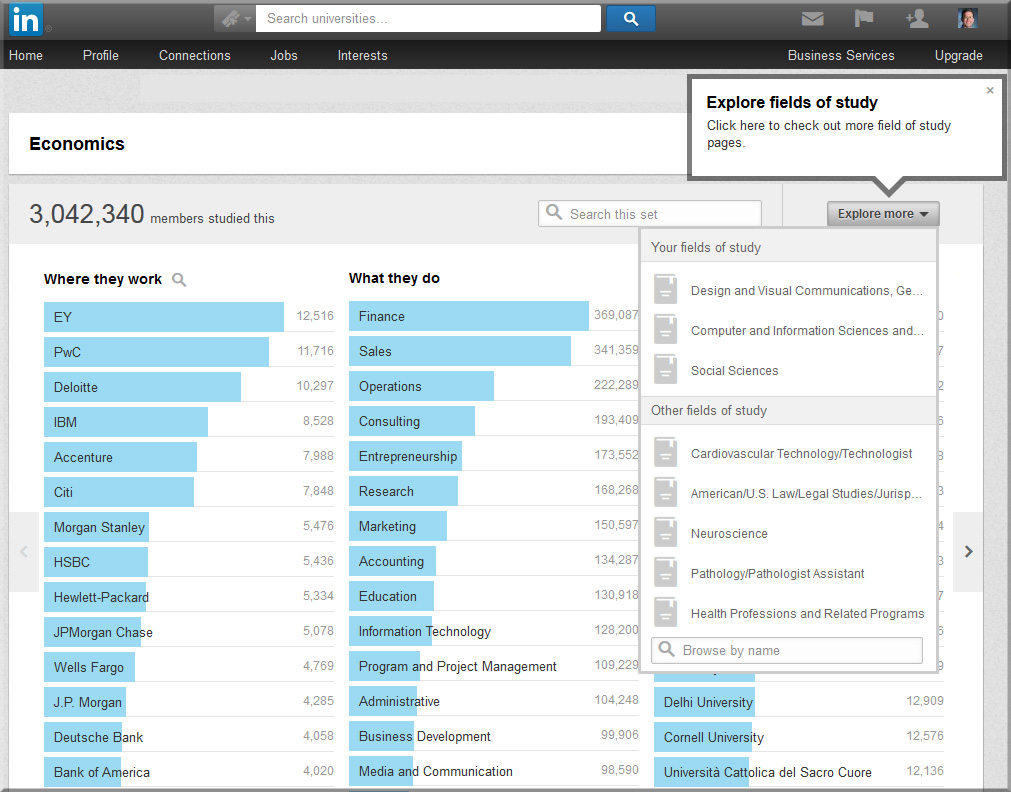 Also see:
The New Rankings? — from insidehighered.com by Charlie Tyson
Who majored in Slovak language and literature? At least 14 IBM employees, according to LinkedIn.
Late last month LinkedIn unveiled a "field of study explorer." Enter a field of study – even one as obscure in the U.S. as Slovak – and you'll see which companies Slovak majors on LinkedIn work for, which fields they work in and where they went to college. You can also search by college, by industry and by location. You can winnow down, if you desire, to find the employee who majored in Slovak at the Open University and worked in Britain after graduation.