From DSC:
As I was watching "The Future of Higher Education: MOOCs and Disruptive Innovation," a video recorded last August, (GW's School of Business) Dean Doug Guthrie mentioned a company named In the Telling.  The name of that company piqued my curiosity, so I went to look at that company, and what instantly struck me about their offerings were the use of:
A team-based approach to education

The use of digital storytelling

Software as a Service
---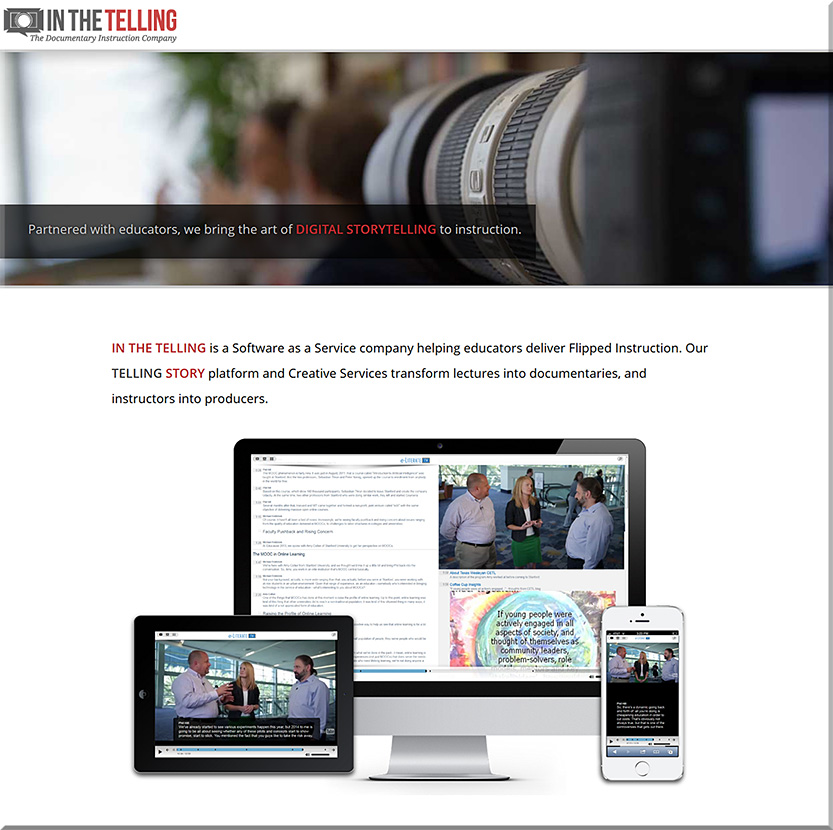 ---
Dean Guthrie's comments on interaction, community building, and customization rang true for me, but it was the customization part that really grabbed me.  And there too, most likely it will take a team of people to understand and use the data, to build the algorithms that Doug was talking about to deliver the  learning trees of the future (and I would add the phrases/terms learning paths and learning playlists).
I have it that as MOOCs continue to morph and as the perfect storm in higher education continues to amass, those institutions who implement a team-based approach to content creation, delivery, and assessment will be the ones who thrive in the future.
This thought was further brought home when I viewed Phil Hill and Michael Feldstein discussing "Online Learning – What Is It Good For?"  Consider the appearance of the word TEAM in the following graphics: