2016 Comedy Wildlife Photography Awards Winners — from fubiz.net
Bird Chronophotography — from theawesomer.com by photographer Xavi Bou
Magical Pictures of Nature shot by a Traveller — from fubiz.net by photographer Lorenzo Montezemolo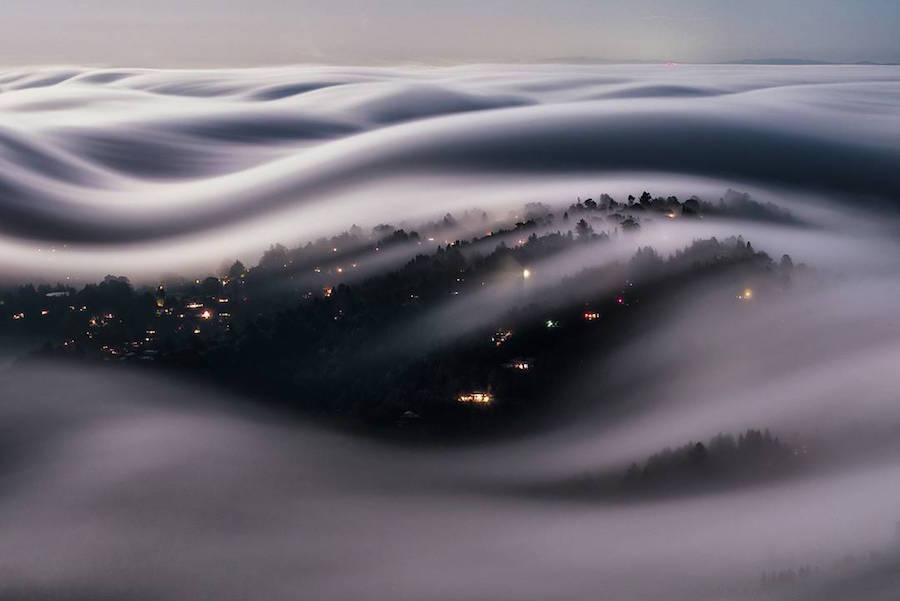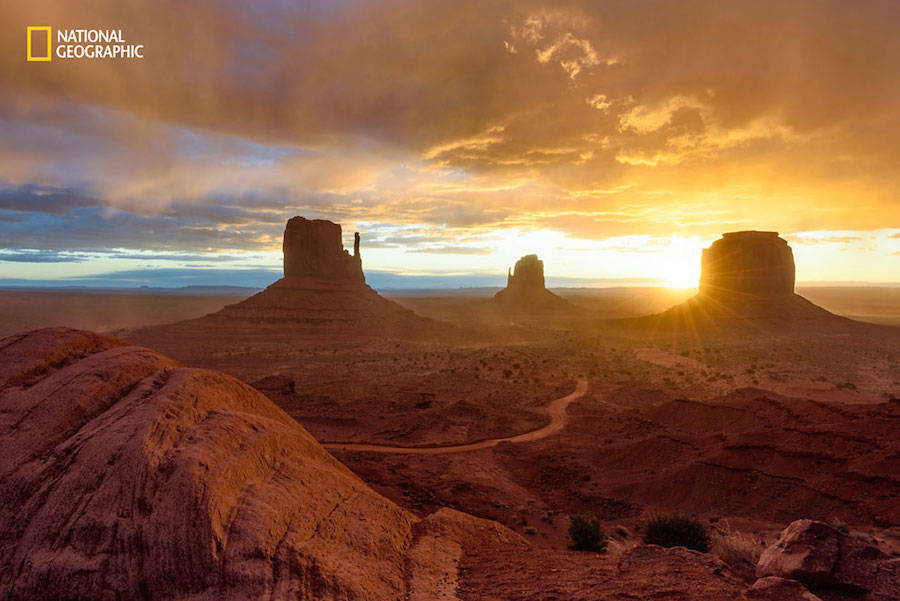 2016 National Geographic Nature Photographer of the Year Contest — from fubiz.net
Excerpt:
Every year, National Geographic opens its nature photography contest to photography lovers all around the world, with four categories: Landscape, Environmental Issues, Action and Animal Portraits. A perfect occasion for people who are passionate about nature to enjoy unusual or majestic scenes. The winner of the Grand Prize will win a 10-days trip for two in the Galápagos as well as two online portfolios with National Geographic.
Also see the National Geographic site regarding this year's contest:
On 09/10/2016, in Apple, augmented reality, digital photography, digital storytelling, digital video, Mixed reality, photography, platforms, tools, vendors, by Daniel Christian
iPhone 7 Plus doesn't have just one entirely new camera system — it has two. The same 12MP wide-angle camera that's on iPhone 7 works with a 12MP telephoto camera that can get even closer. That means you can get higher-quality zoom from farther away. And with an all-new depth-of-field effect (coming soon), portrait shots will look better than ever. Say hello to the world's best photo op.
…
Depth-of-field effect.
Depth of field allows you to keep faces sharp while creating a blurred effect in the background. When you take a shot with iPhone 7 Plus, the dual-camera system uses both cameras and advanced machine learning to make your subject sharp while creating the same out-of-focus blur in the background — known as the bokeh effect — previously reserved for DSLR cameras. So no matter what's behind your subject, it's easy to create a great portrait.
Dual camera smartphones – the missing link that will bring augmented reality into the mainstream — from theconversation.com
Excerpt:
Smartphones boasting "dual cameras" are becoming more common, and news that they will feature on the just-announced iPhone 7 Plus indicates the arrival into the mainstream. But while dual cameras may stem from efforts to improve picture quality, it has the potential to lead us down much more interesting paths: the real story may be that Apple is using dual cameras to position itself for the augmented reality world ushered in by the Pokemon Go phenomenon.
…
The iPhone uses machine learning algorithms to scan objects within a scene, building up a real-time 3D depth map of the terrain and objects. Currently, the iPhone uses this to separate the background from the foreground in order to selectively focus on foreground objects. This effect of blurring out background details, known as bokeh, is a feature of DLSRs and not readily available on smaller cameras such as those in smartphones. The depth map allows the iPhone to simulate a variable aperture which provides the ability to display areas of the image out of focus. While an enviable addition for smartphone camera users, this is a gimmick compared to what the depth map can really do.
What Apple has is the first step toward a device like Microsoft's HoloLens, an augmented reality head-mounted display currently in development.
Software that provides similar analysis of people's poses and location within a scene for dual camera smartphones would provide a virtual window onto the real world. Using hand gesture recognition, users could naturally interact with a mixed reality world, with the phone's accelerometer and GPS data detecting and driving changes to how that world is presented and updated.
Apple has not arrived here by accident. In addition to acquiring Linx, Apple also purchased augmented reality pioneer Metaio in 2015, suggesting a game plan to develop a mixed reality platform.
Dual camera smartphones: here's why you should want one — from t3.com by Joseph Carey
The iPhone 7 Plus is meant to feature dual cameras, but why are two cameras better than one?
Excerpt:
One sensor for the main image and one for the detail – dual cameras never usually have two of the same sensor.
Description:
Turn Every Photo into Art | Using Artificial Intelligence
Prisma transforms your photos into artworks using the styles of famous artists: Munk, Picasso as well as world famous ornaments and patterns. A unique combination of neural networks and artificial intelligence helps you turn memorable moments into timeless art.
From DSC:
I've tried this tool and it's really fun to use — producing some creative results! An innovative, sharp tool for sure.
———–
Addendum on 8/22/16 from DSC:
I wanted to highlight Nikos Andriotis' comment on this posting, as it's creative, innovative, fun, thinking!
Great tool! I've used it already too. A neat excersise for art classes would be converting an unrelated picture to a particular style, and then asking the learners what style is it, and where has it been used. Quite simple, but sounds rather enjoyable to me.
XL-Muse creates tunnel of books for shop in China — from dezeen.com
100-Year-Old Theatre Turned into a Magnificent Bookstore — from fubiz.net
Prismatic Paintings Produced From Refracted Light by Stephen Knapp — from thisiscolossal.com by Kate Sierzputowski
Passing From Day to Night in Israel — from fubiz.net
French Artist Turns Barren Walls into Beautiful Photorealistic Murals — from interestingengineering.com by Trevor English
Tilt shift Van Gogh's paintings — from fubiz.net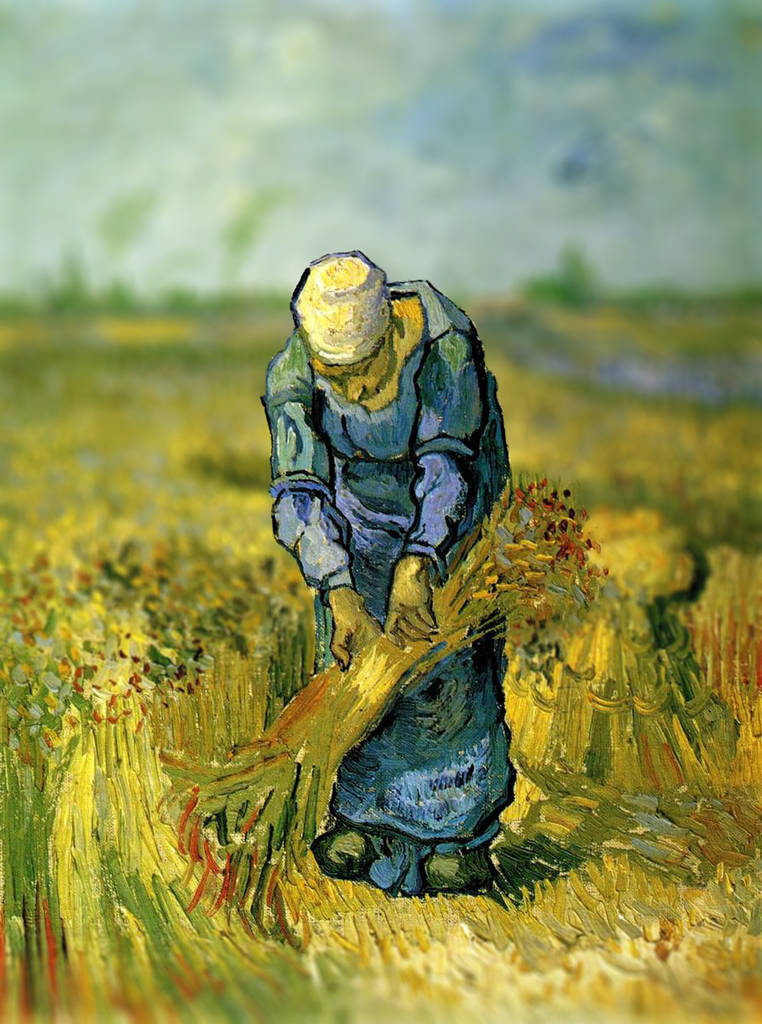 Superb Symmetrical Architecture Shot by EMCN — from fubiz.net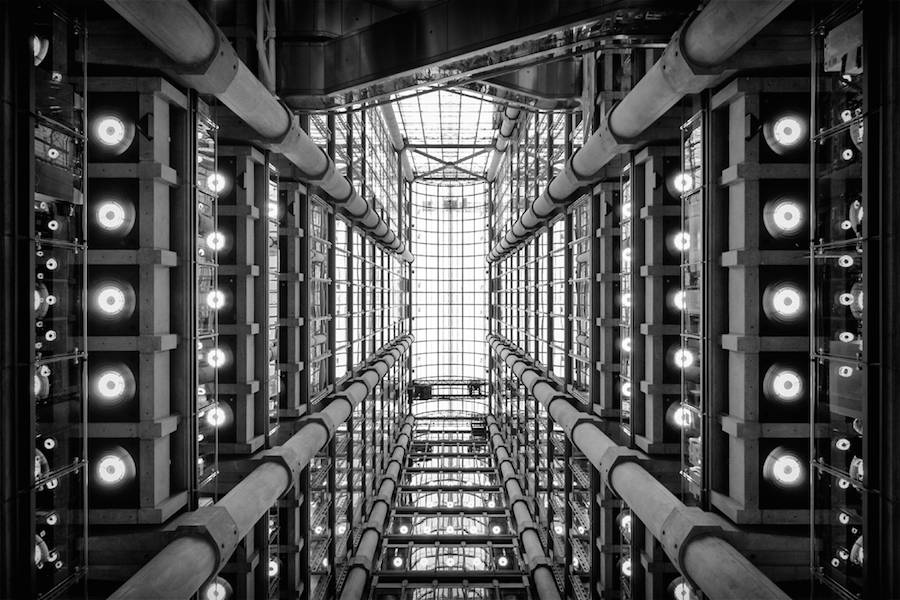 Triangular Tree House Chapel With a View to the Brazilian Sea — from fubiz.net
PHASED | LA from SCIENTIFANTASTIC on Vimeo.
Fairy Pictures Of Fireflies in Japan — from fubiz.net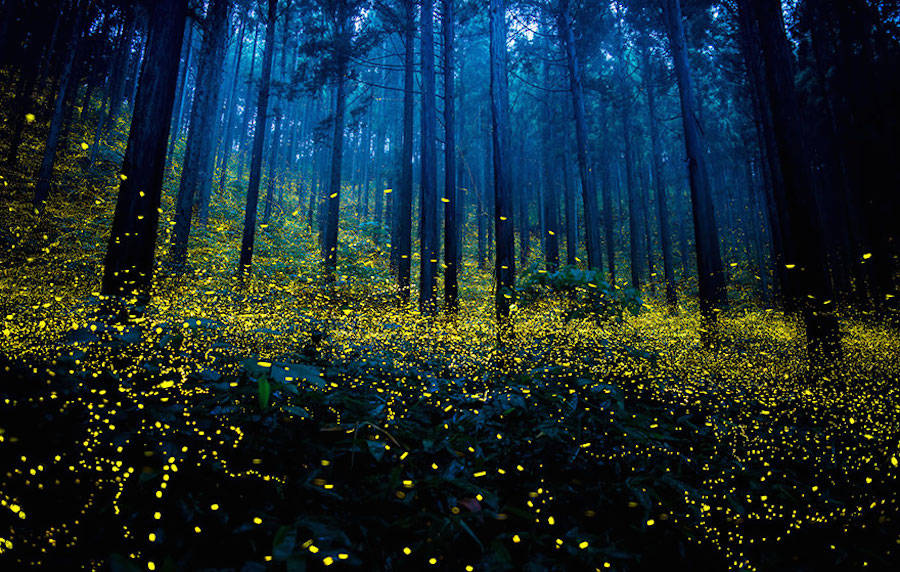 The Magical Realism of Eric Roux-Fontaine's Dreamlike Paintings — from thisiscolossal.com

Also see:
Amazing Architectural Photography by Ivan Huang — from fubiz.net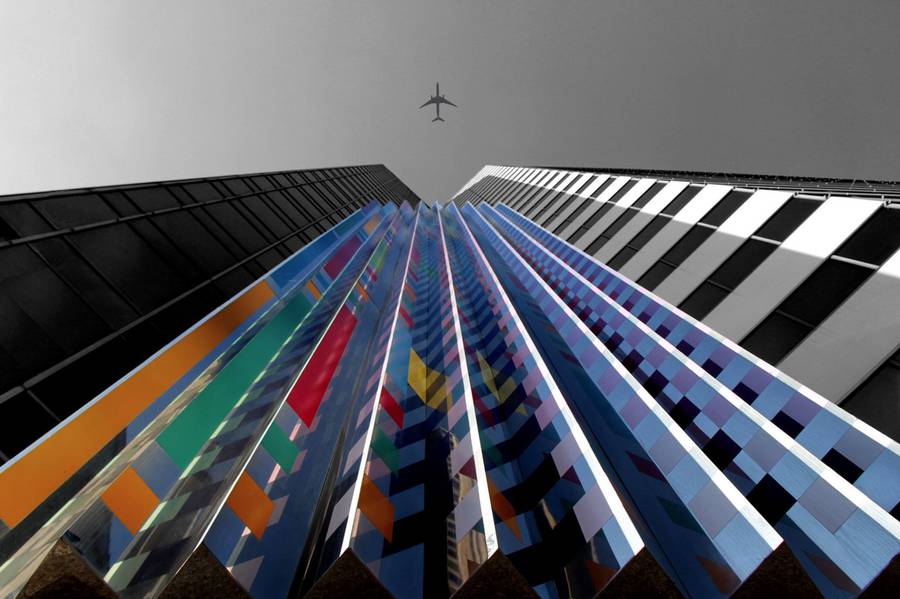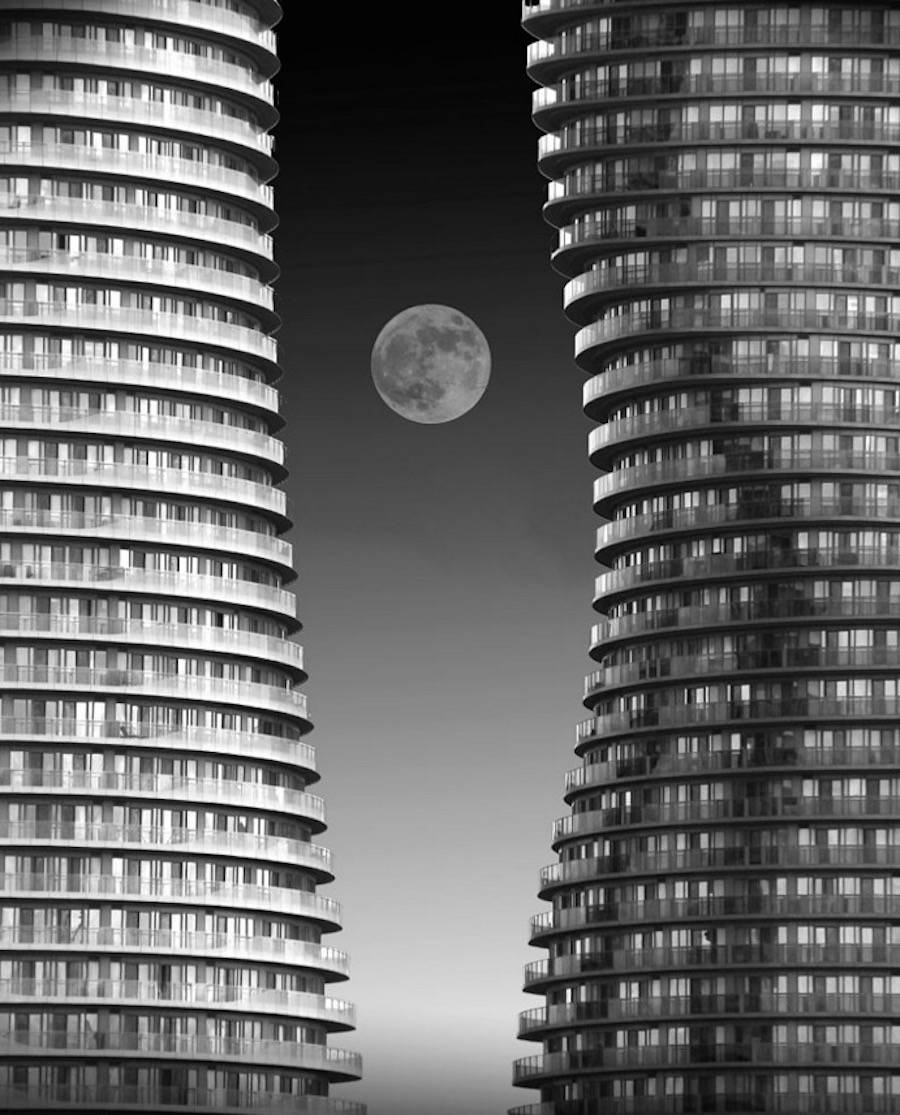 Some creative sites to check out:
A fascinating 3D-printed light-based zoetrope by Akinori Goto — from thisiscolossal.com by Christopher Jobson
Hand-Cut Mandalas and Other Intricate Paper Works by Mr. Riuby — from thisiscolossal.com Kate Sierzputowski
Awesome Photographs taken from the Top Of The Golden Gate Bridge — from fubiz.net
Urban Photography Playing with Lights and Shades
Picture books for the arts integrated classroom — from educationcloset.com by Brianne Gidcumb|
Excerpt:
Today, though, I'm turning the focus back to those books on the shelves of your classroom libraries, as I share seven children's titles that you might want to add to your bookshelves!
Photos of clouds and storms by Sean R. Heavey — from designsoak.com
Surreal monochromatic GIFs by Carl Burton — from thisiscolossal.com by Christopher Jobson
LaurentRosset.com > Photomanipulation
Accurate ballpoint pen art — from fubiz.net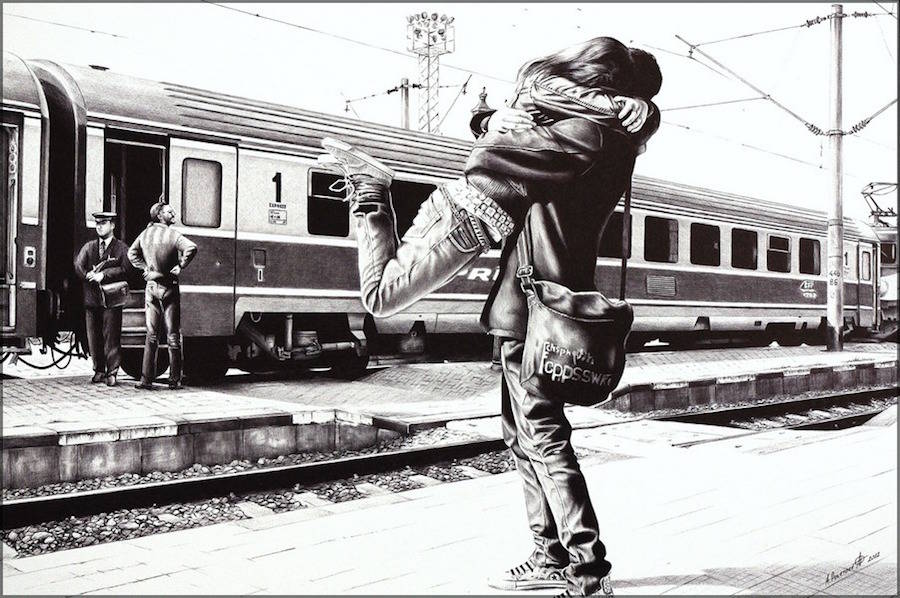 A rotating 42-layer sculpture of Franz Kafka's Head by David Cerny — from thisiscolossal.com by Christopher Jobson
PolyWood: Toy animal concepts rendered in polygons by Mat Szulik — from thisiscolossal.com by Christopher Jobson
New powerful street art by Pejac — from fubiz.net
Google's Tilt Brush allows you to paint in 3 dimensions — from interestingengineering.com
Watch the year's best drone footage — in just 2.5 minutes — from digitaltrends.com by Hillary Grigonis
Vertiginous Skyscrapers of Hong Kong— from fubiz.net featuring the work of Ekaterina Busygina
Stunning 3D Chalk Art Illusions by Tracy lee Stum — from hongkiat.com
Paul Kaptein's Sculptures — from theawesomer.com
This photograph of the NYC winter storm looks like an impressionist painting — from thisiscolossal.com by Christopher Jobson
Sublime and Wild South Asian Nature
Autumn illustration made of 7 million inked dots — from fubiz.net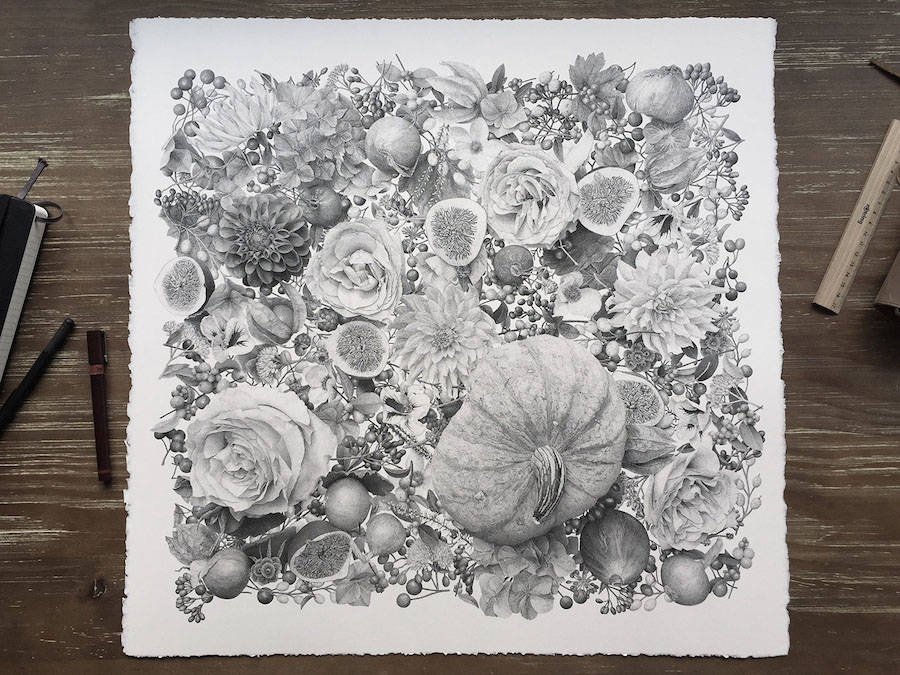 The work of Jati Putra Pratama
9 creative photo ideas to try in February 2016 — from digitalcameraworld.com by Jeff Meyer
Stunning Storm Waves Photography — from fubiz.net by Steve Garrington
The Best Flickr Pictures 2015 — from fubiz.net
Addendum on 12/22/15:
The 100 best photographs ever taken without photoshop — from brightside.me; with a special thanks to George Kroner for his tweet on this
Lytro Shocks the World and Builds the Most Ambitious Virtual Reality Camera — from fstoppers.com by Douglas Sonders
Excerpt:
Most of us know Lytro for their light field cameras that capture scenes in a way that allows you to refocus an image anywhere you want with the click of a button without having to take a new image. I'll admit, I thought it was a neat trick, but as a commercial photographer, I never saw how it would apply to someone like myself. Well, Lytro has blown me away today with the announcement of their new virtual reality camera system that works much like their light field cameras and allows the user to move within a video environment (not a computer-rendered space) while wearing a virtual reality headset. They have officially changed the game.
Also see Lytro's website:
Addendum on 11/89/15:
Watch Adobe's Monument Mode erase tourists from photos in real time — from theverge.com by Rich McCormick
Excerpt:
Adobe's MAX conference took place last night, showing off technology, software, and features the company is currently working on. One of the stars of this year's show was "Monument Mode," a new feature that promises to work with smartphone cameras to crop out tourists, cars, and other moving objects that might be blocking your shot of famous landmarks.
Photography Startup Light Launches Multilens Camera — from by Tekla Perry
Excerpt:
Last year, stealthy Palo Alto startup Light picked up $9.7 million in venture funding to "reimagine the art and science of photography." Job postings indicated they were looking for people with experience in combining multiple recorded images to reduce noise and improve image quality.
This week, Light demonstrated a prototype of its first product, what it calls a "multi-aperture computational camera," the L16, at the Code/Mobile conference in Half Moon Bay. This flat camera, which looks like a fat smartphone, includes 16 camera lenses with a variety of focal lengths, 10 of which fire at any one time. Behind each lens is a camera module that records an image in 13-megapixel resolution; exposure is set individually for each lens. Then the camera's software selectively combines those images.
27 superb sites with royalty free stock images for commercial use — from verveuk.eu by Dave Lane
Excerpt (emphasis DSC):
For my own benefit, I wanted a 'go to' list of sites that offered royalty free stock images for commercial use. There did not seem to be much available that wholly offered what I was looking for. There are articles that list 'free stock image' sites but I found that 99% of these did not clearly state the licensing rules with regards to commercial use of the images.
All of the photographs featured on the sites on this list are free from copyright restrictions and can be used on your web sites, blogs and for any other commercial use.
The list is split into 2 sections and an overview of the license for each site is included within block quotes along with a link to the full license details (if applicable).
Photographer Jorge Cervera Hauser captures sea creatures against sun-drenched oceanscapes — from thisiscolossal.com by Kate Sierzputowski
A Black and Blue Life: A Coal Miner Becomes a Photographer of Exquisite Waves and Seascapes — from thisiscolossal.com by Ray Collins and Christopher Jobson
 National Geographic Photo Contest
On 02/09/2015, in design, digital photography, digital video, Graphics, human-computer interaction (HCI), photography, user experience (UX), user interface design, web design and production, by Daniel Christian
The Big Web Design Trends for 2015 — from sitepoint.com by Joanna Krenz Kurowska; with thanks to Mr. Tim Pixley for this resource
Excerpt:
When thinking about web design, you must consider the full spectrum of possibilities that the internet presents. Done boldly, designers can push the current limits of human interaction and imagination on a global scale – as is often seen with edgier industries, such as creative agency websites.
In this article, we'll boil down some of the most prominent web design trends emerging in 2015. It is here that we can find true innovation and new opportunities – a few of which may completely change our understanding of a "modern website".
8 design trends for 2015 — from istockphoto.com by Rebecca Swift
Web design trends that will rule 2015 — from designmodo.com by Tomas Laurinavicius
Excerpt:
Web design is a vibrant and diverse industry that is changing and evolving quickly. Website design is, however, not an end product; it's an asset in the presentation of a product, connecting people with other people, providing a tool or service.
After reviewing over 500 websites in weekly series of "Inspiring Sites of the Week" on Despreneur I've got a sense of where web design is and where it is going for the next year. In this post I will try to review the current status of web design and predict some trends for 2015.
These are my assumptions and guesses based on my research and experience designing in 2014. Some of these may be right some may be not. If you think there should be something more in this article I'd love to have a discussion with you.
The trends in web design for 2015 [infographic] — from techinfographics.com by by Josipa Štrok
Excerpt:
The way we use the web is changing in line with the growth of technology. Smartphones and tablets have become a major factor which influencing the design of the web. What are the trends in web design for 2015?
If content is king, then the design is the crown. Home page should be more comprehensive. Visitors must get a sense of intuitive and dynamic interaction. Responsive design of website remains still imperative. Every owner who cares for his visitors should have designed a website that includes technology to automatically adjust the content to the devices where they are read. In the future responsive design will adapt to smart TVs and smart watches, not only monitors, smart phones or tablets. Moving page should be vertical because it contributes to an interactive style stories. After all this way scrolling through content is much easier to use on smartphones / tablets than clicking on the navigation from page to page. Forget the shadows, patterns and textures. Style with simple lines and white space is recommended for the coming year.