We're rolling out web browsing and Plugins to all ChatGPT Plus users over the next week! Moving from alpha to beta, they allow ChatGPT to access the internet and to use 70+ third-party plugins. https://t.co/t4syFUj0fL pic.twitter.com/Mw9FMpKq91

— OpenAI (@OpenAI) May 12, 2023
---
A super-edit video summarizing the full conversation in 27 minutespic.twitter.com/ufzs1oAkSM

1/10

— TuringPost (@TheTuringPost) May 17, 2023
---
Introducing the ChatGPT app for iOS — from openai.com
The ChatGPT app syncs your conversations, supports voice input, and brings our latest model improvements to your fingertips.
Excerpt:
Since the release of ChatGPT, we've heard from users that they love using ChatGPT on the go. Today, we're launching the ChatGPT app for iOS.
The ChatGPT app is free to use and syncs your history across devices. It also integrates Whisper, our open-source speech-recognition system, enabling voice input. ChatGPT Plus subscribers get exclusive access to GPT-4's capabilities, early access to features and faster response times, all on iOS.
---
Spotlight: AI Myths and MisconceptionsYour Undivided Attention — from your-undivided-attention.simplecast.com
A few episodes back, we presented Tristan Harris and Aza Raskin's talk The AI Dilemma. People inside the companies that are building generative artificial intelligence came to us with their concerns about the rapid pace of deployment and the problems that are emerging as a result. We felt called to lay out the catastrophic risks that AI poses to society and sound the alarm on the need to upgrade our institutions for a post-AI world.
The talk resonated – over 1.6 million people have viewed it on YouTube as of this episode's release date. The positive reception gives us hope that leaders will be willing to come to the table for a difficult but necessary conversation about AI.
However, now that so many people have watched or listened to the talk, we've found that there are some AI myths getting in the way of making progress. On this episode of Your Undivided Attention, we debunk five of those misconceptions.
---
---
The State of Voice Technology in 2023 — from deepgram.com; with thanks to The Rundown for this resource
Explore the latest insights on speech AI applications and automatic speech recognition (ASR) across a dozen industries, as seen by 400 business leaders surveyed for this report by Opus Research.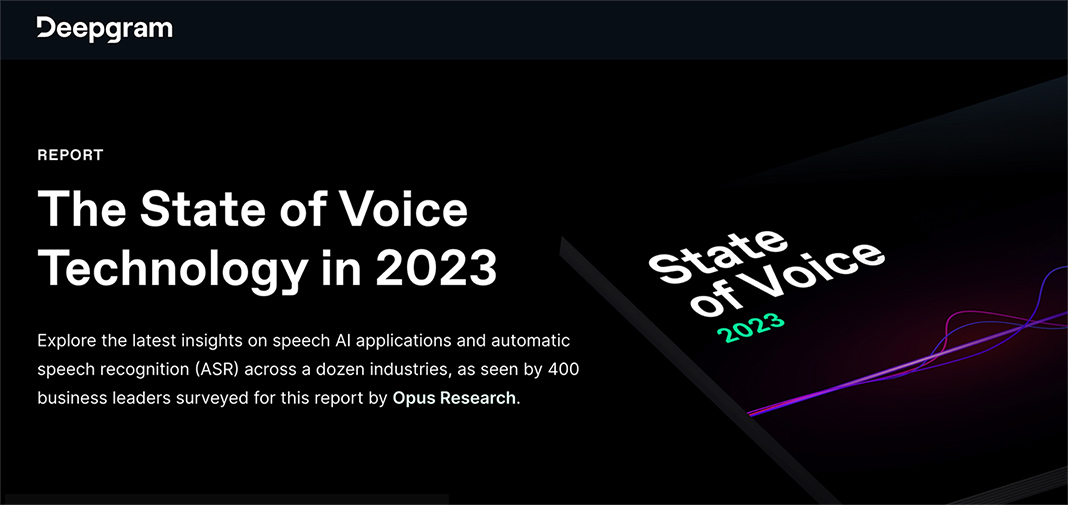 Also relevant here, see:
---
Your guide to AI: May 2023 — from nathanbenaich.substack.com by Nathan Benaich and Othmane Sebbouh
Welcome to the latest issue of your guide to AI, an editorialized newsletter covering key developments in AI research (particularly for this issue!), industry, geopolitics and startups during April 2023. 
---
NYC Public Schools Drop Ban on AI Tool ChatGPT — from bloomberg.com
---