Robot students? College classrooms try letting far-away students attend via remote-control stand-in — from edsurge.com by Sydney Johnson
Excerpt:
Someone looking in on Bill McCaw's educational leadership class at the University of Montana might see students talking in small groups, or peers helping each other on assignments. It's an age-old classroom scene, except for one space-age detail: More than half of the students are robots.
Ok, to be more precise, nine of the fourteen students in the course are joining the class remotely by using a robot stand-in. The hope is that the approach will let students, who are working professionals, join from hundreds of miles away and feel more a part of the group than would be possible with standard videoconference links.
"The space in Montana is huge. That's why this is really important for us," says McCaw.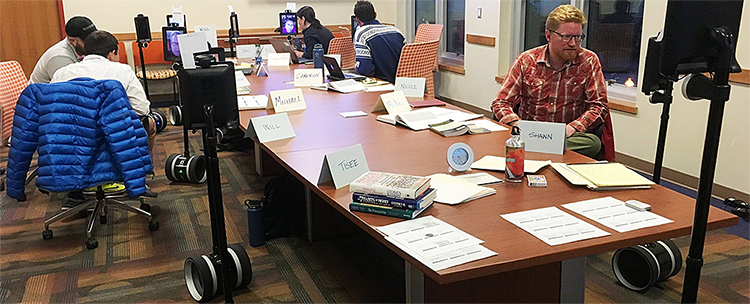 From DSC:
I appreciate the level of experimentation that's going on here — it's stretching the existing paradigms and asking how we might bring in remote learners into our face-to-face based classrooms. This is one approach.
Another approach uses tool like the ones below — which make having students be in the same physical learning space less important: