From DSC and Adobe — for faculty members and teachers out there:
Do your students an enormous favor by assigning them a digital communications project. Such a project could include images, infographics, illustrations, animations, videos, websites, blogs (with RSS feeds), podcasts, videocasts, mobile apps and more. Such outlets offer powerful means of communicating and demonstrating knowledge of a particular topic.

As Adobe mentions, when you teach your students how to create these types of media projects, you prepare them to be flexible and effective digital communicators.  I would also add that these new forms and tools can be highly engaging, while at the same time, they can foster students' creativity. Building new media literacy skills will pay off big time for your students. It will land them jobs. It will help them communicate to a global audience. Students can build upon these skills to powerfully communicate numerous kinds of messages in the future. They can be their own radio station. They can be their own TV station.

For more information, see this page out at Adobe.com.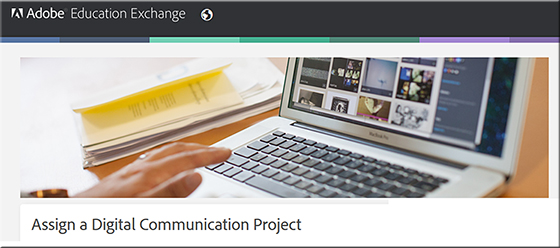 From DSC:
This is where we may need more team-based approaches…because one person may not be able to create and grade/assess such assignments.